Join Date: Apr 2011
Location: Arkansas
Posts: 143
NGD : Taylor Solidbody Custom
---
Picked this up about a month ago.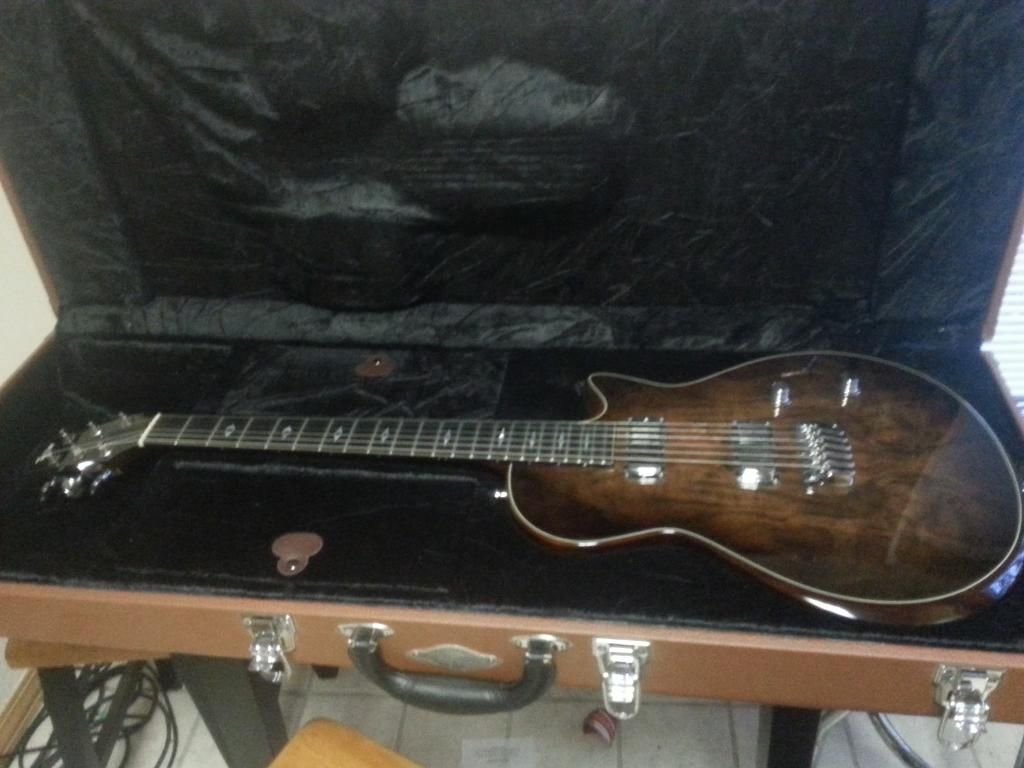 This one's got the Walnut top.
I've owned many high quality guitars....
2 Ibanez Prestige and a vintage MIJ CN-250
1 HAMER USA Scarab
4 Gibsons (including SG Diablo & Blueshawk)
1 Fender USA '57 Re-Issue
1 ESP Standard M-II maple
I bought this mint custom at a pawn shop... I pawned 3 of my guitars to buy this bad boy. I was going to trade it for a high end shredder; that was my motivation for purchasing it.
I figured with the 3/4" humbuckers it would sound awful for high gain/metal, to my surprise, this thing ROCKS through my Peavey XXX.
Absolutely KILLER tone, maybe not as heavy as something with a full sized humbucker but the TONE is A+ for clean/jazz, or high gain/tight metal, especially leads.
One of the most comfortable necks I've ever played, harmonics just off the fretboard with finger-tapping; the tone-woods also help with heavier music, ebony makes a huge difference.
The most beautiful and well-crafted guitar I have ever owned. I played a new les paul custom the week before I bought my taylor custom, I prefer the Taylor.
I have no idea why they discontinued this line, but if you see a Taylor Solidbody Classic, Standard, or especially the Custom, buy it!!!!!!!!!
And apparently taylor made four different pick-ups with this guitar: High Def Humbuckers, High Gain Humbuckers, and the same configurations with the minibuckers. Supposedly they're swappable with no soldering, but I don't want to buy the humbucker to find out otherwise, so if anyone knows if I can switch the bridge pick-up to the full sized high gain humbucker...
cheers