Join Date: Jun 2005
Location: Chicago
Posts: 182
Pickguard for Roadstar II
---
I just picked up this Roadstar II a couple of weeks ago. I really like the Strat sounds and look of the blade pickups. The only thing I don't like is the flat black cheap looking pickguard, which is actually warped and curled up off the body at the neck pickup a bit. I threw on the black speed knobs to improve the look a bit.
I priced out a couple of web sites already for a custom mirror pickguard which would look awesome on this guitar. So far it looks like around $75. I have a hard time spending that much when I paid $160 for the whole guitar. Anyone know of any better priced options?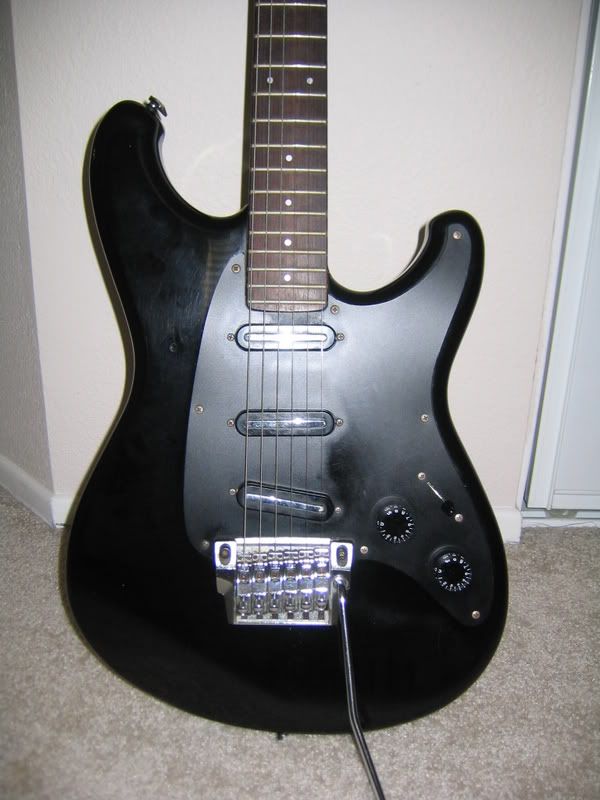 Join Date: Oct 2005
Location: Finland
Posts: 83
Re: Pickguard for Roadstar II
---
A guy called 'aiguitars' has lots of RG pickguards for sale on evilbay, and he advertises that he can make any kind of pickguard for any pickup configuration. The RG 'guards were from $30 upwards when I last checked, you could ask him to give a quote for your Roadstar.