Join Date: Aug 2005
Posts: 35
What is my guitar worth?
---
It's an Ibanez RX350 with Adder Plus Persuader Lead Custom in the bridge and Syrinx in the neck, the middle sc being just a solid black cover.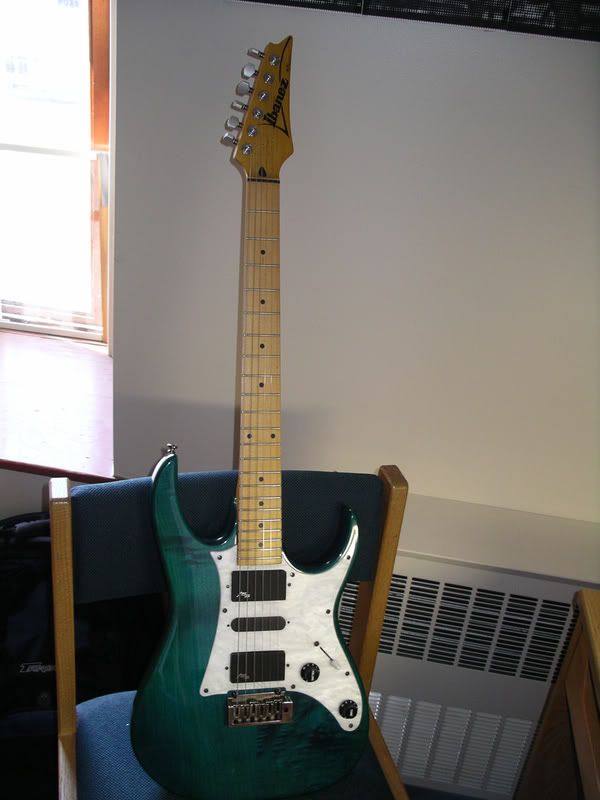 I doubt I'll ever end up selling it, but what do you guys think? I've mad ESP Horizon gas (though I wanna try a SV5470 as well).
Join Date: Jan 2006
Location: dallas
Posts: 754
Re: What is my guitar worth?
---
the rx series was korean made back in the 90s, so little to nothing. i'm not familiar with the pickups you named, but i'd reckon about $150 - $200, and that's pushing it. keep in mind japanese made rt's (made around the same time) are going for around $250 - $300 on e-bay.
Join Date: Jul 2006
Location: Los Angeles, CA
Posts: 285
Re: What is my guitar worth?
---
Electric Guitar Blue Book, which isn't right all the time has your ax being at 325 dead mint, 250 98% mint, 195 at 95% mint, and the low is 125 at 60%.

Your guitar is rare though. I haven't seen many sell on ****. But I don't search for them much either.