Join Date: Jul 2009
Posts: 156
No of trem spring Vs feel and neck cracks
---
Recently got a '90 540s. She's pretty beat, but feel amazing. I have 77fp, so was keen to get another guitar with an original edge, and this one is not disappointing.
So the guitar is pretty beat, and has neck cracks. I knew about them, and I plan to get them glued up. But the trem currently has 5 springs! The guitar plays like a noodle, but as you'd expect the trem action is very stiff, but return to pitch well. Could 5 springs put extra strain on the neck cracks? I guess probably not under normal tension, but when using the trem?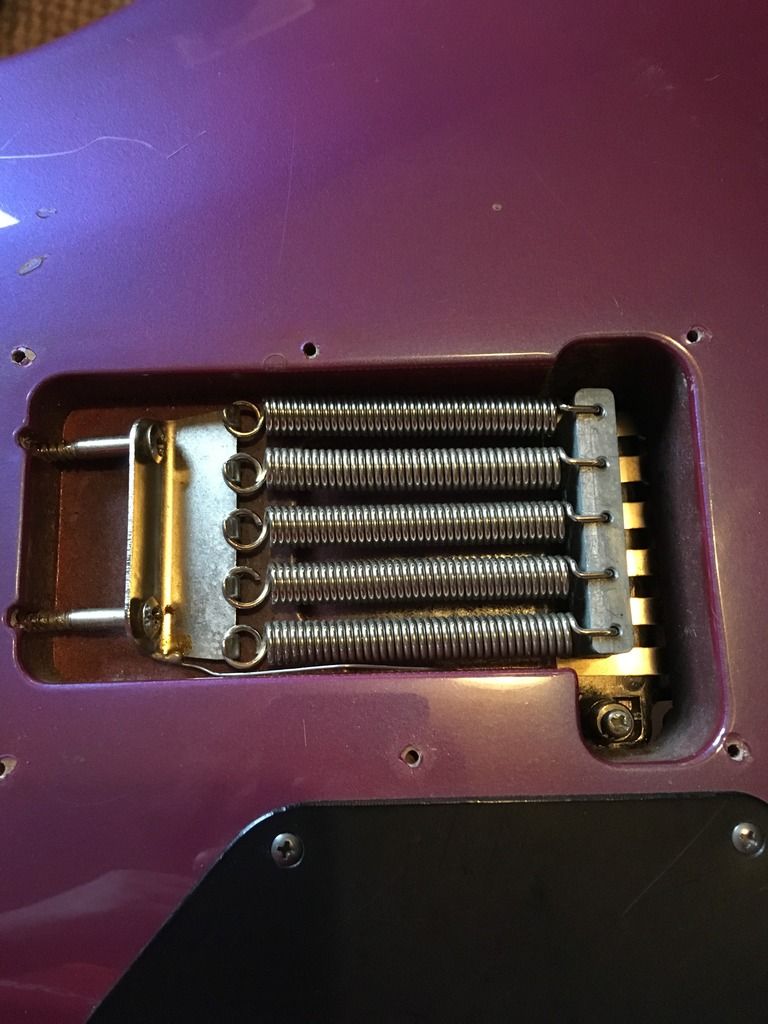 Re: No of trem spring Vs feel and neck cracks
---
2 or 5 springs no difference in "strain on neck". I'd use just 3 myself for the looser feel. 5 barely under tension as setup will make trem use way too stiff.