Join Date: Jul 2011
Location: Staunton, VA
Posts: 204
BL Q-Filter and Tone Cap?
---
I'm working on a 1986 Ibanez RG530 Roadstar II. It has a volume for each pickup and a master tone. I've installed a set of Bill Lawrence L500R/L500XL pickups. I also have a Q filter from BL as well. Right now I have it wired to the tone control in place of the capacitor, but it isn't really giving me the sound I want. I know I could connect it to a push pull switch to swap between the Q and a capacitor, but instead I'd like to have both the capacitor and filter available at once. I've decided to try and use a dual concentric potentiometer like may basses use. Here is what I've come up with and I'd like to try and make sure there are no major issues with the circuit before I make the modifications.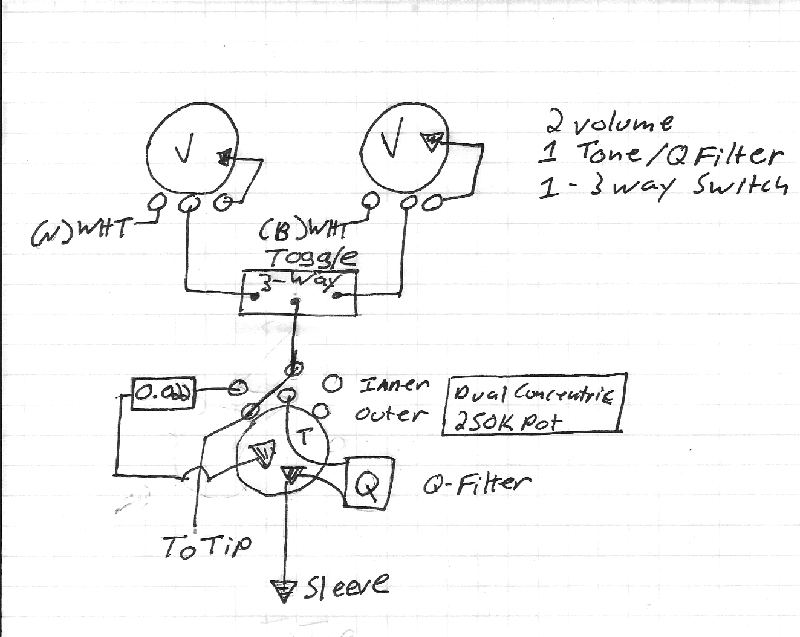 Any input is appreciated.