Join Date: Jan 2006
Location: Yorkshire,UK
Posts: 1,823
Need help with Carvin pickups.
---
I got a set of Carvin actives 8 string pups and wiring board form a DC8 recently but dont know where to connect the cut wires. I mailed Carvin but got no reply .
Any info would be appreciated .
Here are some pics.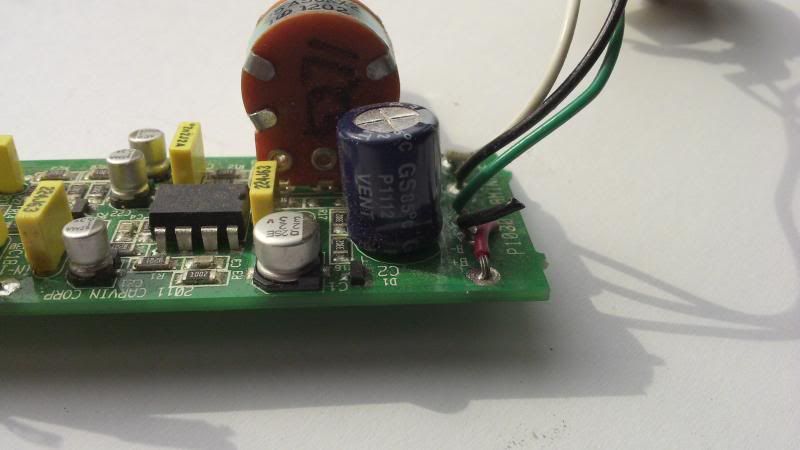 I'm guessing these 2 wires in the pics connect to the battery , but which way round ?
the 2 sets of black,red and earth are obviously for the pups but which is neck and bridge ?
The other 3 wires are white , orange , blue . Do they go to the selector switch and in what position ?
Thanks for any replies .
Al
Join Date: Jan 2006
Location: Yorkshire,UK
Posts: 1,823
Re: Need help with Carvin pickups.
---
Still not figured this one out yet , any ideas ?