Discussion Starter
·
#1
·
I ran out of steam on my 540PII tribute project, time to sell some parts!
RG5EX1 neck with reverse headstock, made in Indonesia in 2010, Wizard III, black MOP sharktooth inlay, bound fretboard, AANJ. The neck is in unplayed condition. I bought this off the bay from a guy who buys factory refurbs and then parts them out. The refurb was a clumsy attemped repair of the Ibanez logo which had lifted off. The logo was stuck back down and the headstock re-cleared. I was planning on refinishing the headstock anyway so it was no issue at the time. I also have the reverse powder cosmo tuners and 43MM nut. $125 shipped, paypal, US only.
540PII SH body by Nate Perle, unfinished basswood, AANJ, routed for Edge tremelo. I took it out of the box to check neck fitment (fit is perfect) and put it right back away. $125 shipped, paypal, US only.
I'll sell body and neck together for $225 shipped, paypal, US only.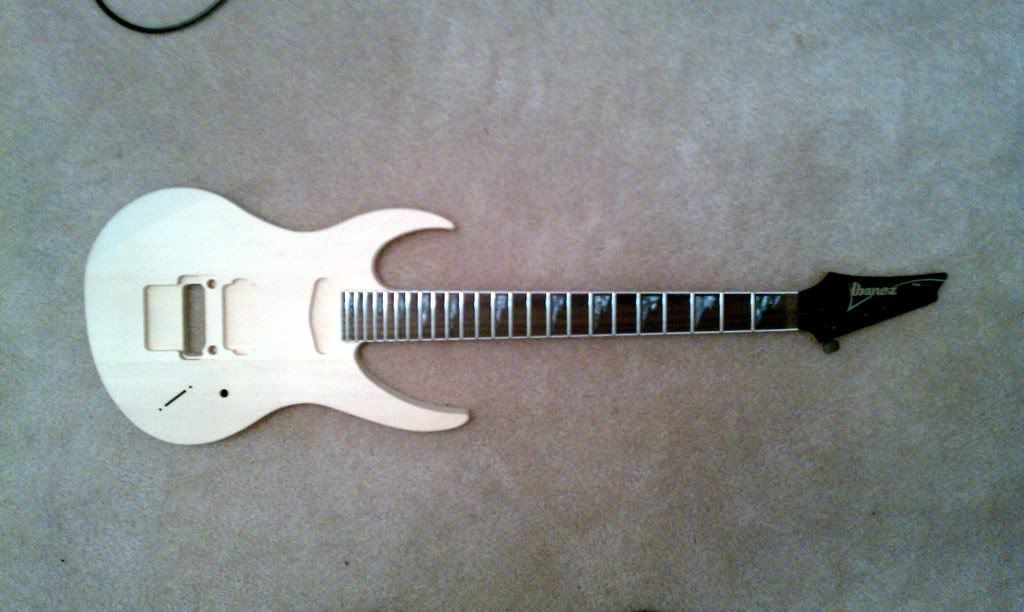 I'll take and post better pics of the neck tonight.