Discussion Starter
·
#1
·
Hello again folks...
Up for your consideration is an Ibanez RG 520 QS in transparent blue finish.
1999 model in excellent condition.
Just picked this boy up off "the bay" and the original Wizard neck is just too damn thin. I've been playing Schecters recently and my RG with the Wizard II necks & my RG 7's and skinny necks just feel wierd to me now...
Personal preference I guess...
Sooo...
I'm looking for recent Ibanez trem models with Wizard II necks, preferrably RG 370/350's...Edge II or III trems...
Shoot me a PM with offers.
As for a selling price $399 shipped in the US.
Anywhere else shoot me your location and I'll ship for as cheap as I can.
Paypal preferred.
Comes with your choice of a PRS gig bag or a brand new SKB hardshell case.
Either is fine with me.
Guitar is in great condition with only one noticable ding that you can check out in the pics. Smoked chrome hardware & pickup rings.
DiMarzio Tone Zone & Fred pickups.
5 way split switching for single coil tones.
Mahogany body w/ Quilted Sapele top, which is hard to photograph as it's way more subtle in person.
Here's a pic from the 99' Ibanez catalog for all the specs and official pics :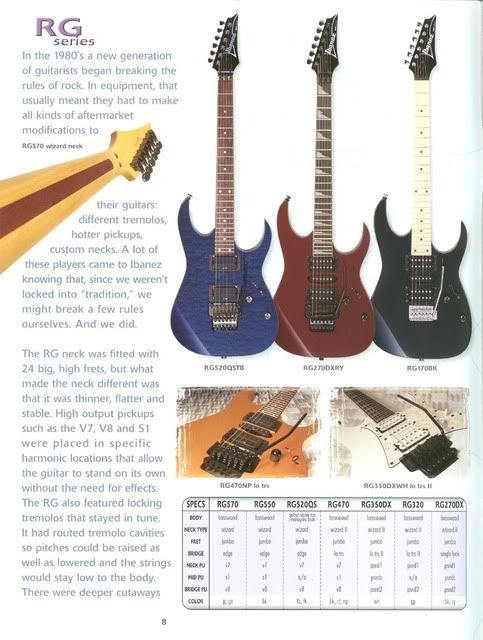 Absolutely gorgeous guitar.
Sounds great, plays great...just not into really thin necks.
Anyhoo...on with the pics...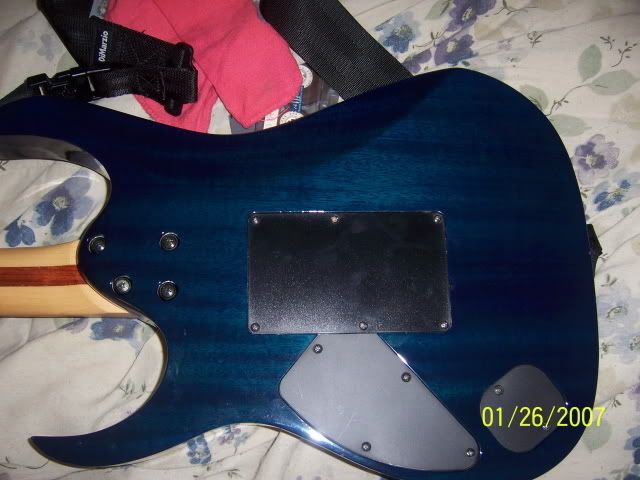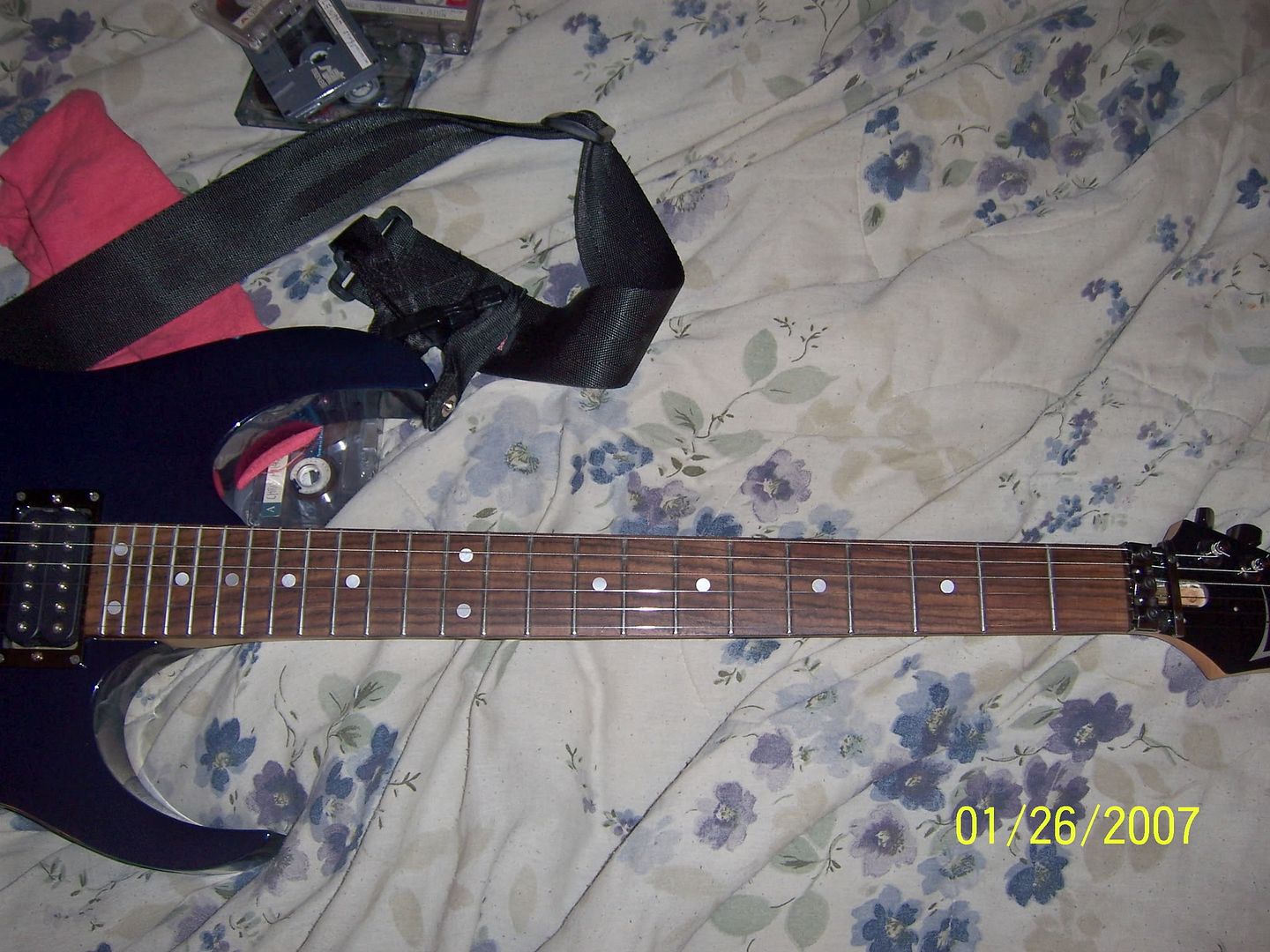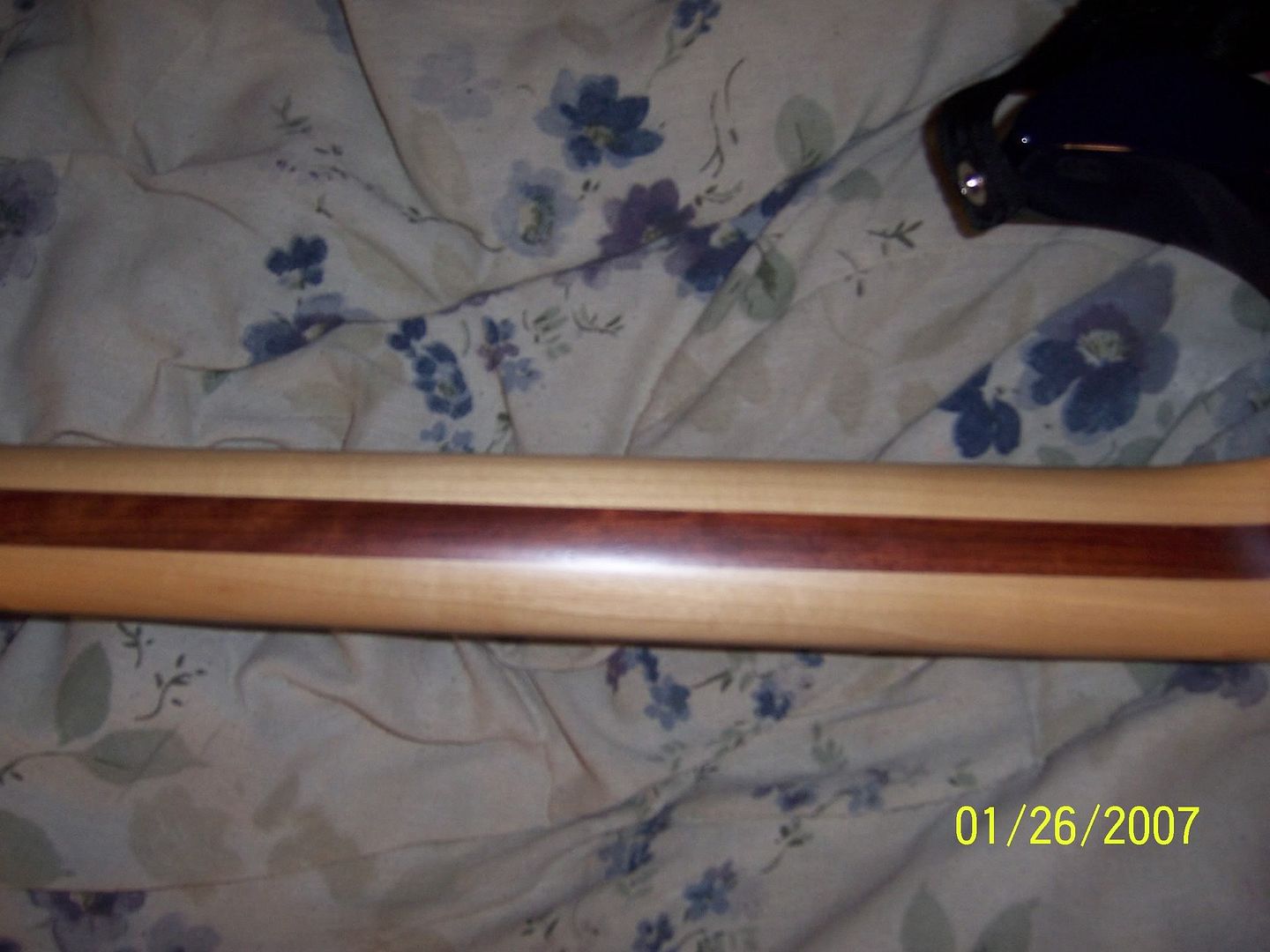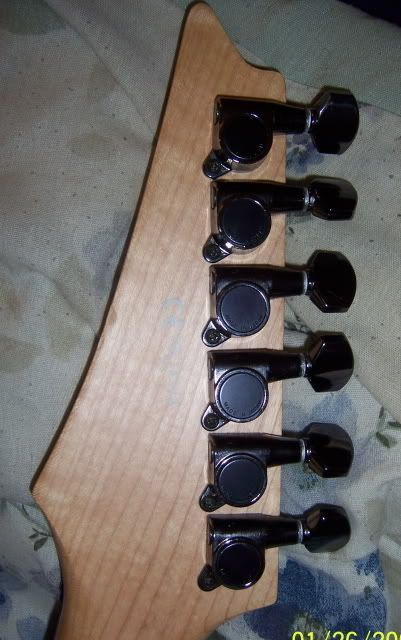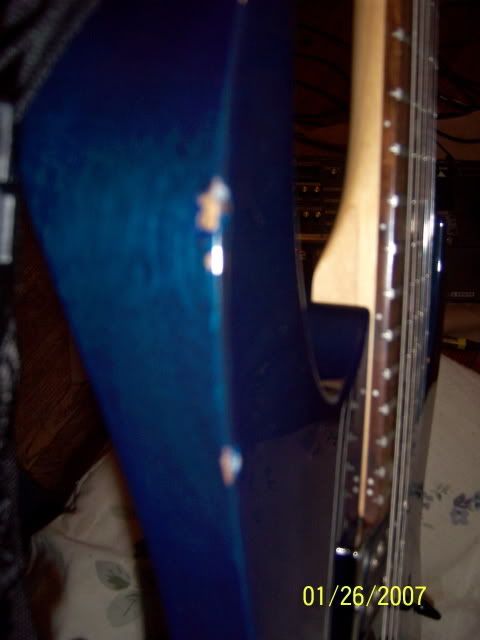 **** feedback is Mrs-Hagen.
I've traded on
www.sevenstring.org
before...
All trem equipped Wizard II neck guitars will be considered...
Please don't make me put this on ****...
: - [