Discussion Starter
·
#1
·
I'm not 100% sold on doing this but I'm offering up two killer guitars that both sound fantastic but I find more difficult to play due to their larger neck sizes and frankly, I'm still working my way through to discovering just what I'm after guitar-wise. As much as I tried to adapt, a recent PRS DGT purchase really highlighted my struggle. I'm looking to trade for both but there is a buy me cash price too. Cash prices don't include shipping or paypal fees. I ship via Fed Ex ground, with full insurance for the sale price of the instrument. I can usually ship this way for about $50. The PRS case is quite heavy. I'm located in SW Florida and if you're reasonably close, I'd be happy to meet you half way or you can see the guitars in person locally. Shoot me a PM and I'll pass on my contact info.
I've sold at least two guitars on the forum, pickups, parts, etc..I also have 100% feedback on Ebay (velocityimages) where I've also sold numerous guitars and I've bought items from forum members. I will not be listing these guitars on Ebay as I'm tired of them taking 10% off the top plus paypal fees. Just highway robbery!
Trades considered are:
SC58 plus cash on my end
Stripped 58
Music Man Albert Lee MM90 tremolo (not the HH as I own a DGT and they seem similar)
PRS 305 in powder blue/rosewood neck with a WIDE THIN neck
First up is a beautiful and minty Paul Reed Smith 305 featuring an absolutely classic and timeless combination of a powder blue body and a dark chocolate-colored rosewood fret board. It is unmodified except for a rosewood truss rod cover and rosewood tuner button ends. It is set up with brand new pure nickel strings in 10. The guitar has the wide fat neck profile. Features all the case candy, original case (has one small scuff on one corner) and the guitar does not have any imperfections. I take very good care of my gear and it's played at home in a smoke-free environment. This was my first single coil guitar and while I love the sound and overall feel, the scale length and neck size make me struggle on it. Gets plenty "stratty" but it'll dish out the dirt and get pretty fat when the gain is piled on and still be articulate.
I'd honestly like to trade for a Paul Reed Smith PRS Stripped 58 with either the 57/08 pickups or 59/09's. I'd go straight up on a Stripped 58. I would also be willing to do a partial trade towards an SC58 plus cash on my end. Trade value is $2100 and cash price is $2000 for me to part with this. I may even consider an identical 305, same color, with the wide thin neck. This guitar does get very strat-like. Pretty darn flexible, super articulate and really full sound. Very resonant unplugged, probably due to the set neck. It's really just a better (IMO), up to date Strat. Not sure what it weighs, probably in the 7 pound range. It isn't heavy at all.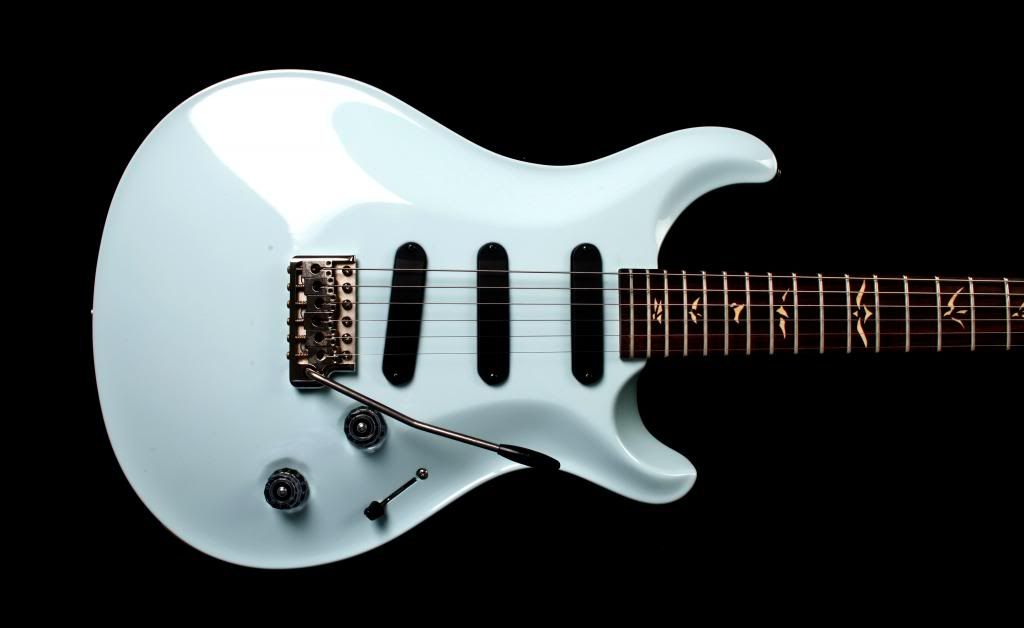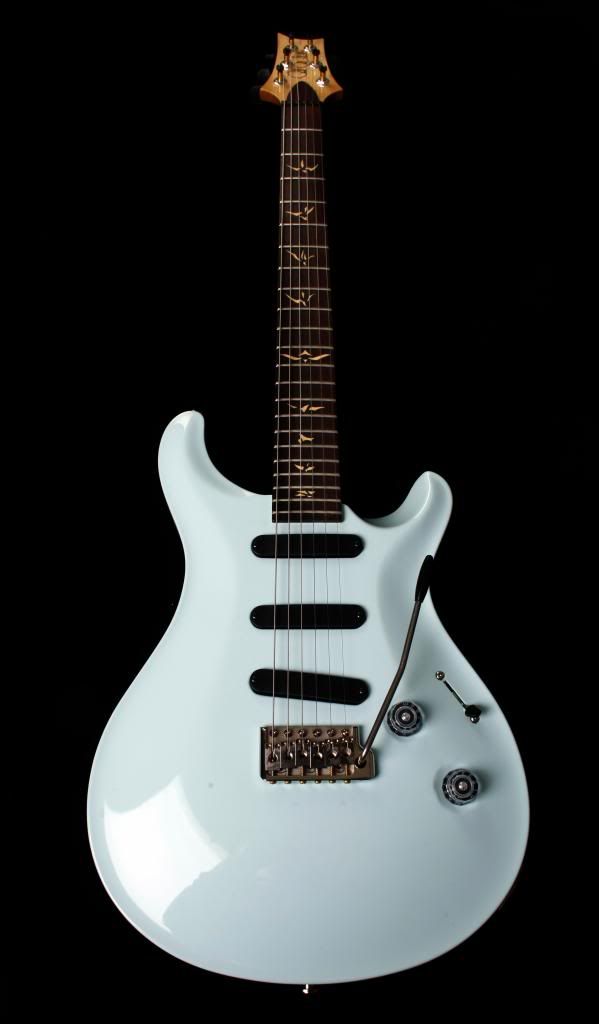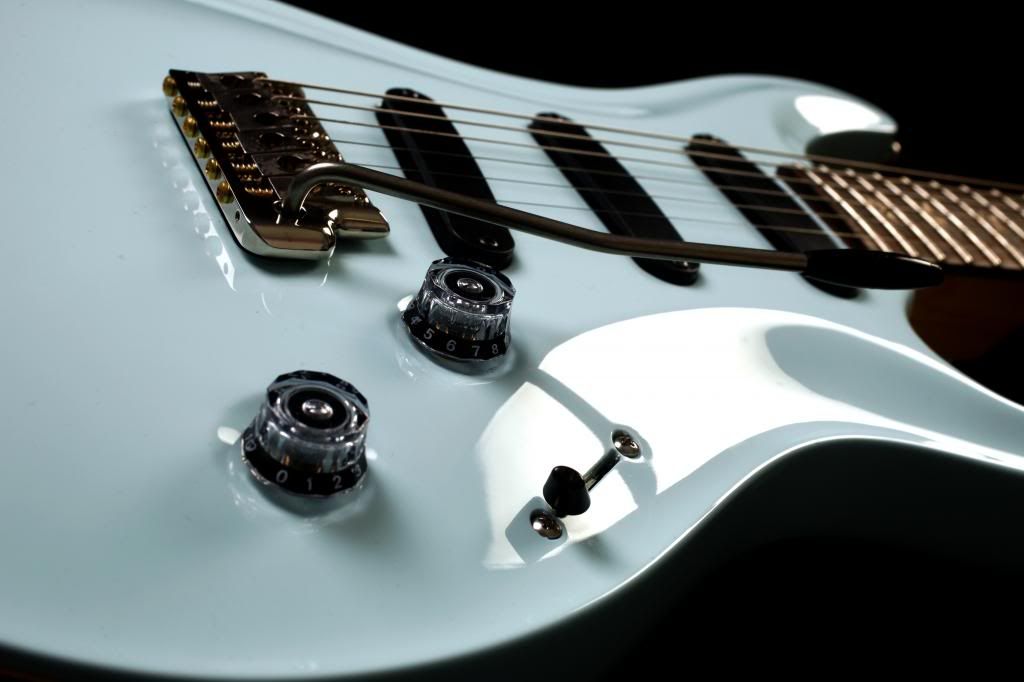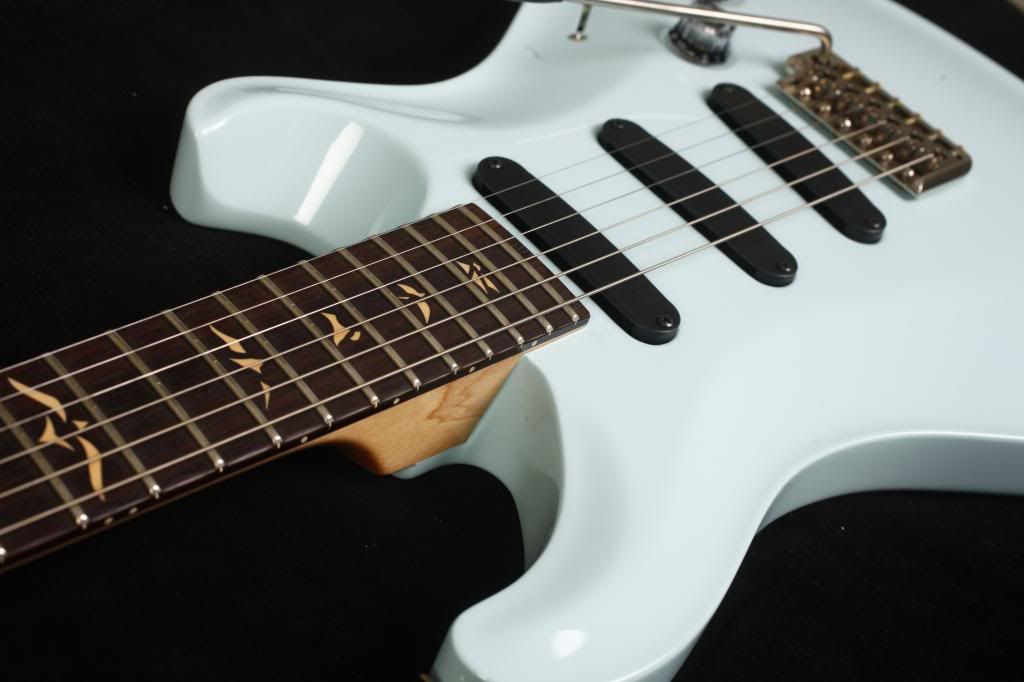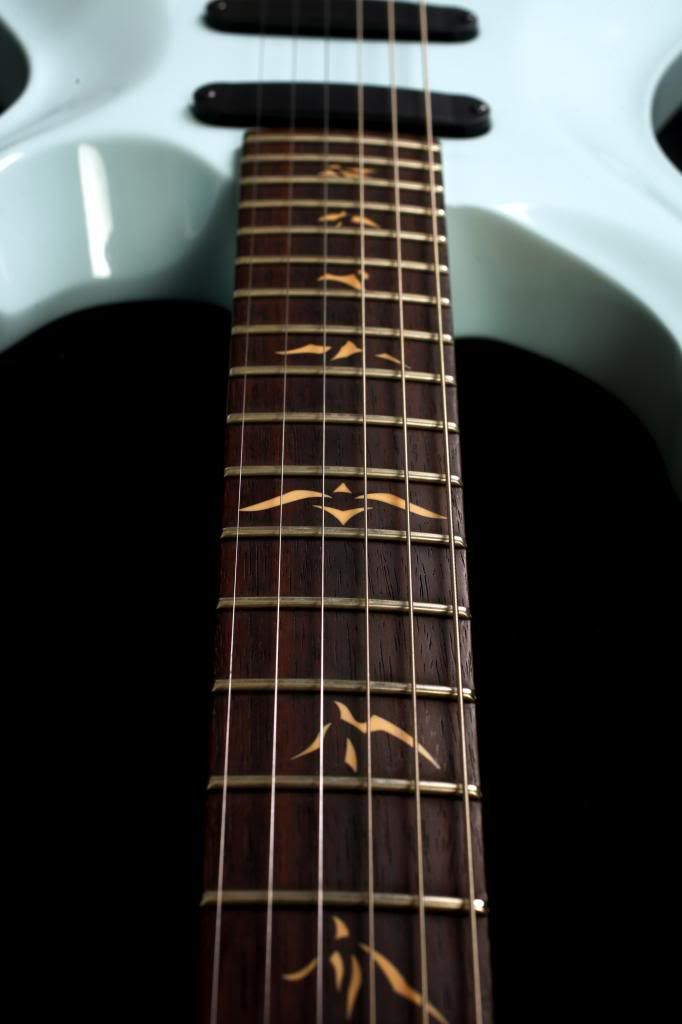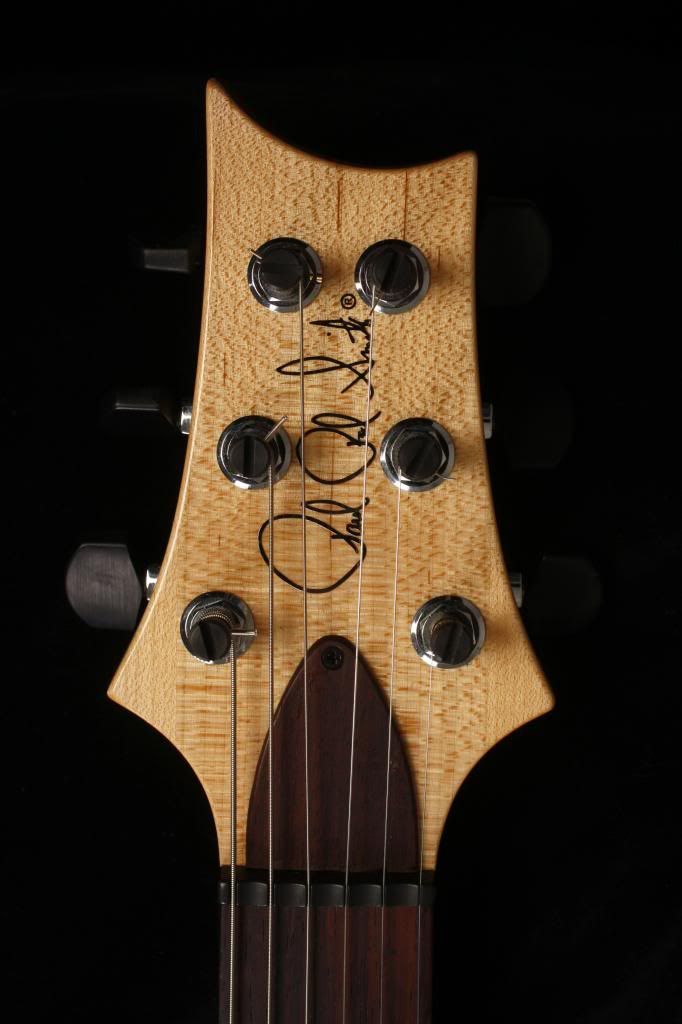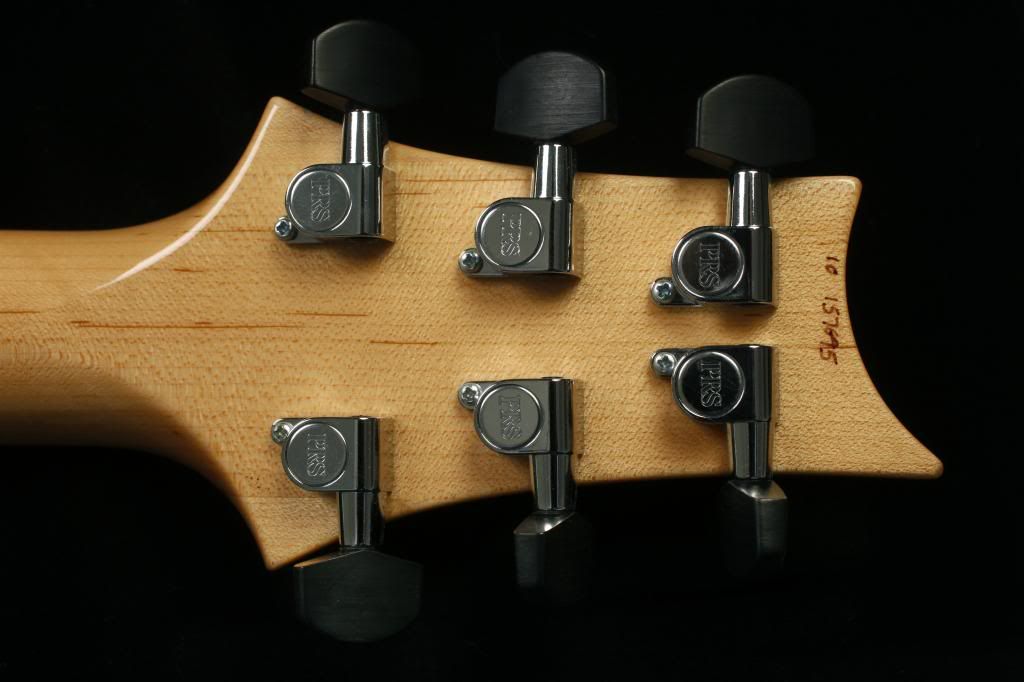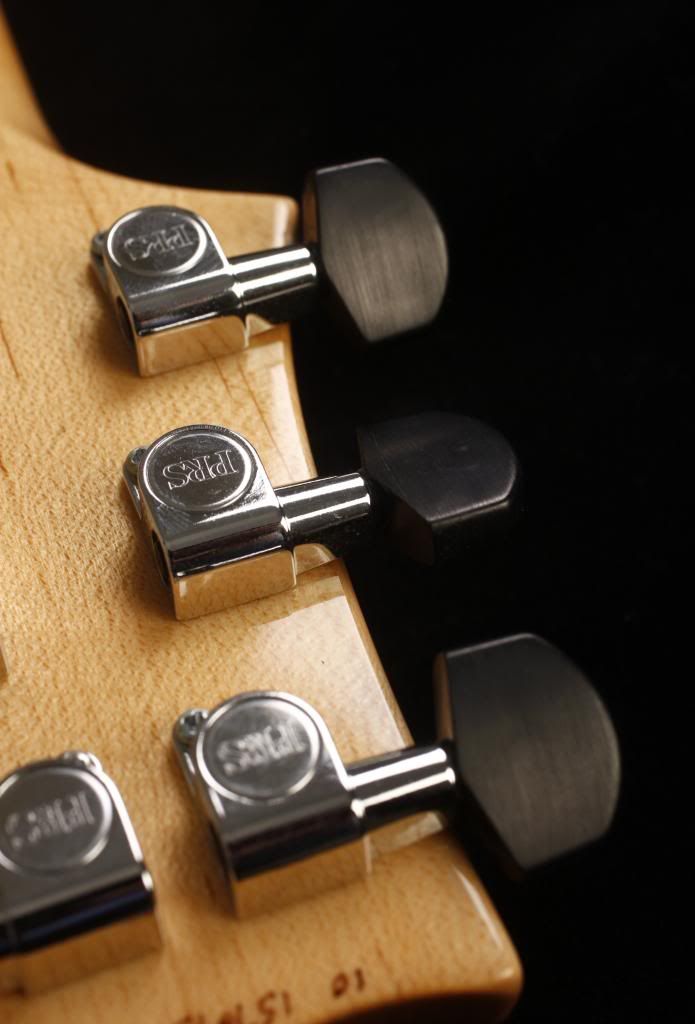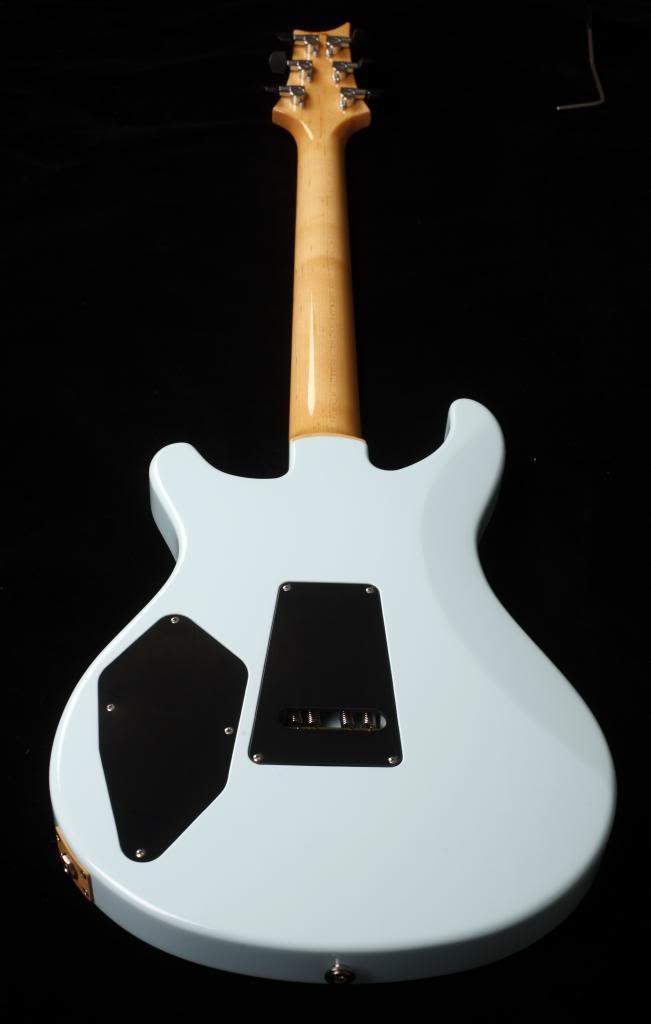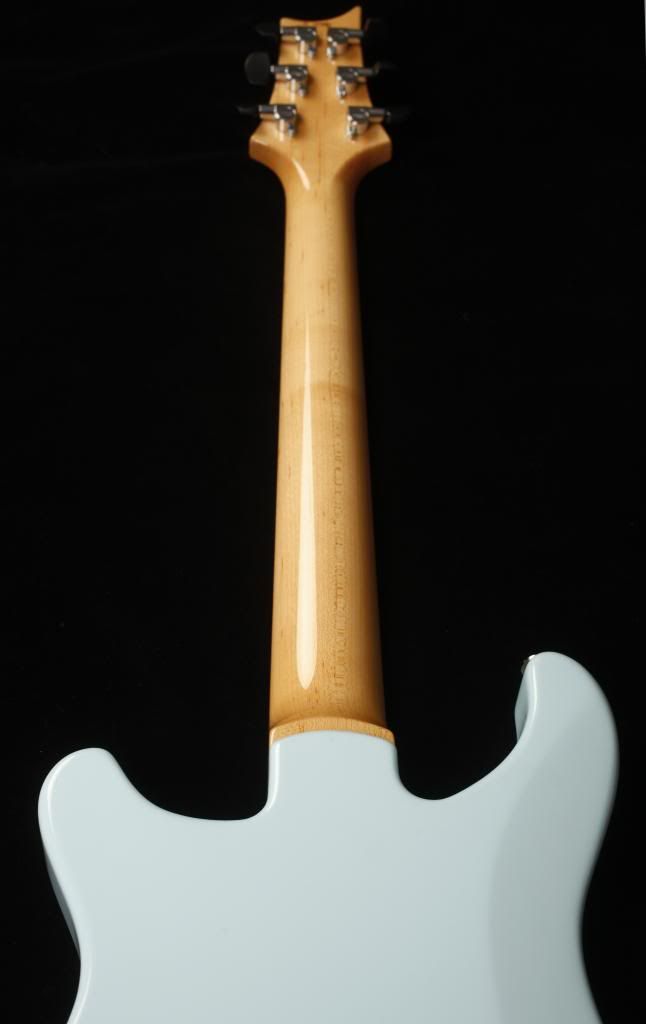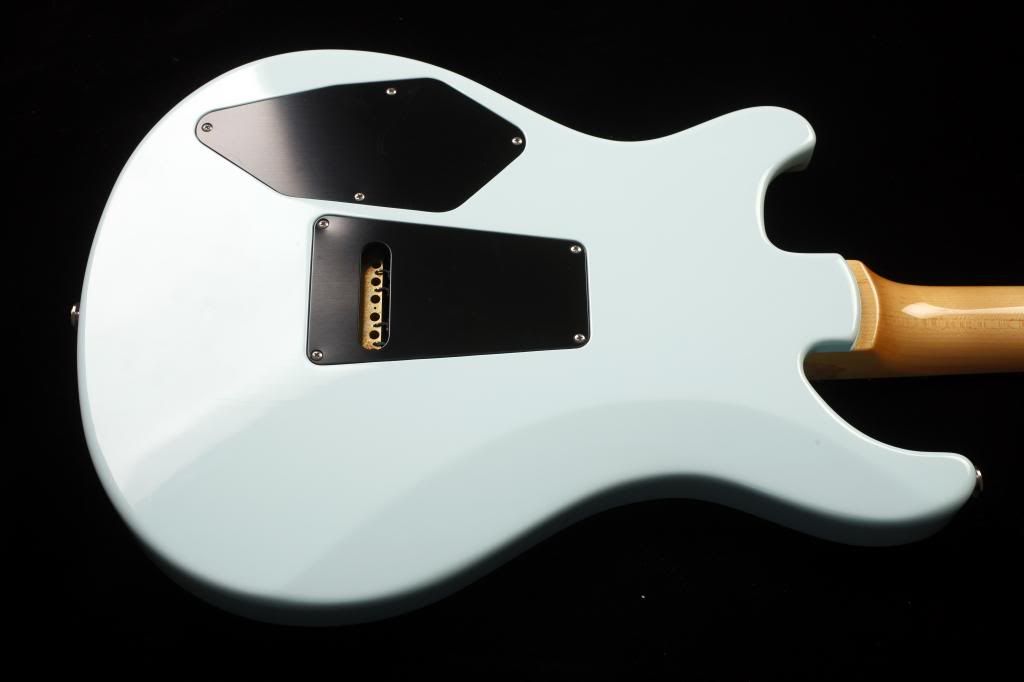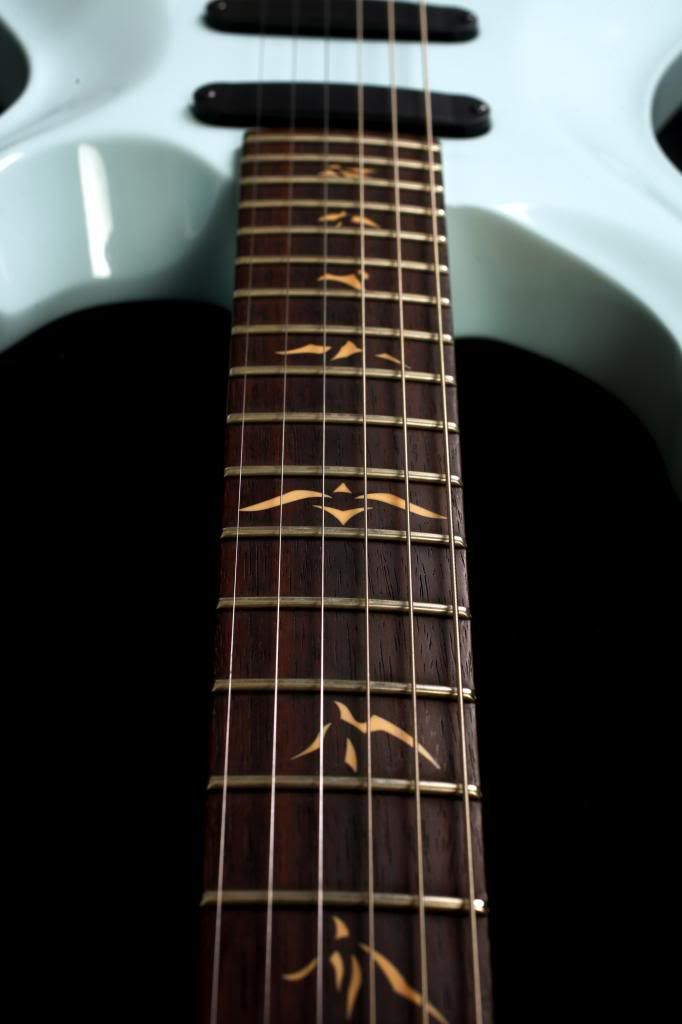 Next is a beautiful 2004 Gibson Les Paul Standard which features a great top with excellent grain and peek-a-boo flame. It's somewhere between a tea and a light burst and it has the one-piece back and a "on the thin side" 50's neck. Not huge (PRS 305 has a wider neck) It is a weight relieved model and it's about 8.75 pounds of truly stunning, thick, LP tone. Chords are huge with a great bottom end that isn't flabby thanks to all the upgrades. This is a well-cared for player with excellent frets, doesn't need a fret job but some natural relic'ing here and there because it's a great-playing instrument with incredible sound!
Upgrades include the full Callaham stainless ABR-1 bridge with Nashville stainless steel one-piece conversion studs, Callaham stainless tailpiece, ReWind Creme Brûlée pickups with brushed nickel covers, Gotoh Kluuson vintage-style locking tuners and amber speed knobs. These pieces (minus the speed knobs!) really woke this guitar up and it's just a fantastic-sounding instrument. The ReWind pickups are really second to none and they a lot of stuff so well. They are PAF-style vintage voiced. James from ReWind also wired up a 50's style combo featuring matched vintage TVT 500K pots and Russian caps. Really good stuff!
www.re-wind.net
for more information. The Callaham was professionally installed by professional luthier and guitar builder extraordinaire Ross Teigen and he also notched the saddles and set the instrument up. These upgrades alone cost about $570, not including labor.
It comes in the original Gibson chainsaw case (white lining) which is in very good condition, a few scuffs but mechanically perfect, with very little of the original case candy (I'll have to look to see what's there), the original bridge and tailpiece, gold witch hat knobs and original tuners. It does not have the poker chip or the pick guard. No holes from pick guard mounting (as it never was). Easy to add those things if you like that look.
The natural play wear includes worming on the back, a small indentation on the front surface, a small chip on the base of the guitar and light surface swirling. Nothing major, the neck is clean and the headstock is in great condition with a few minor surface imperfections and really small chips but no major dings or cracks. NO breaks or any mechanical issues whatsoever, it's just not a 100% mint instrument. I'm at work posting this (sorry boss) and if you're interested in the guitar, I'll go over it with a fine toothed comb to
Looking for an even trade with a PRS Stripped 58, partial trade towards an SC58 or a Music Man Albert Lee MM90 trem plus cash. Guitars do not have to be mint if it's honest play wear and not just damage from being abused and not cared for. Trade value is $2100, cash price is $1900 with modifications, $1600 with stock parts plus the DiMarzios.
The modifications really do make this a killer instrument but if one so desires, I can swap in the stock items and slot in a set of DiMarzio Air Classics with polished nickel covers that I have lying around. I'll lower the price by $300.