Discussion Starter
·
#1
·
Description:
On sale one of Ibanez jewels of all times. The old signature model of Reb Beach (Winger, Dokken, Whitesnake..). A true collector guitar and an amazing instrument. This guitar in particular is from 1991. This RBM2NT was the top of the model and only made between 1991 and 1993 in small amounts. It´s said than were produced around 300-400 units.
Condition:
This guitar is in true excellent condition. Neck is perfect, no fret wear, fingerboard is clean, neck is perfect and beautiful. Body is also in excellent condition with only 3-4 marks on wood.. no chips or dings or cracks.. only some very small marks that can be seen on pics on edge, at bottom and back near the bridge cover. Tuners keeps all the gold finish. Bridge works super fine but show some discoloration from aging on gold hardware as usual on this finish. All electronics are original and works perfect withouth any buzz or noise.
I´m the second owner of the guitar. GUitar has on top a paint of aquarela of the "Apocalypse Now" film logo that was made by original owner in middle 90´s becuase he was a fan of the film and this guitar in his words "is a machine gun"... Aquarela is a soft paint. I don´t remove it becuase don´t affect playability and I was at the end accustomed to see it.. and even looks good... can be removed by a pro just in case.
Sound:
Guitar comes equipped with EMGs in S-S-H format (SA-SA-89). It has a coil tap on volume knob for making the humbucker single. Also comes with a booster on the switch.
General tone on the guitar is fat, huge and deep sounding instrument.
Clean sounds are very warm and rich.. withouth booster are true classic strat sounding.. very clear but very warm. With the booster it has a more modern sound like humbucker... more fat and strong.
Distortion is amazing... withouth booster singles are totally bluessy stuff.. and with booster are humbucker sound totally for more modern rock tons. Booster is no needed truly on humbucker becuase rocks totally but using the booster will add a little more shape and round sound that is great.
Booster is really nice and works very properly in all positions.
About this is a very versatile instrument.
Woods:
Woods are very unique and are amazing..koa and pau ferro, not only made a very beautaiful instrument... check the wood grain on koa top.. is very elegant... but all combination made the guitar sounds huge and with an infinite sustain.
Specs:
Body: mahogany body with Koa top and natural oil finish
Neck: pau ferro neck and board
Bridge: Edge
Pickups: EMG (SA-SA-89)
Controls: one volume with coil tap for humbucker, booster and 5 way blade switch.
Year: 1991
* Comes with hard case, Ibanez candy from the time and trem bar.
Price:
2500 euros + shipping
Contact:
By PM here or at my email:
[email protected]
Pics:
Sorry.. I was cleaning the pickguard and removed the knob for it and made the pics withouth putting back but it has a knob of course.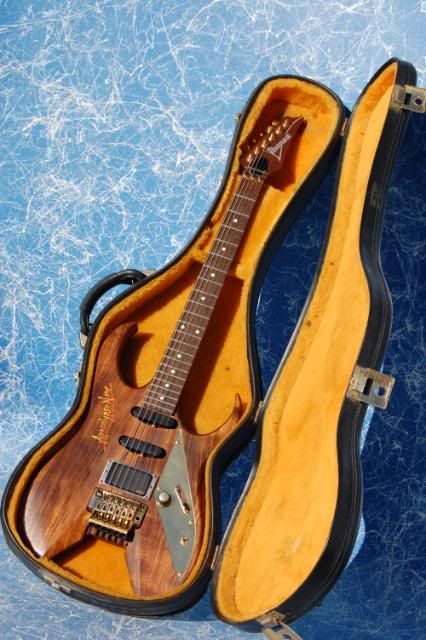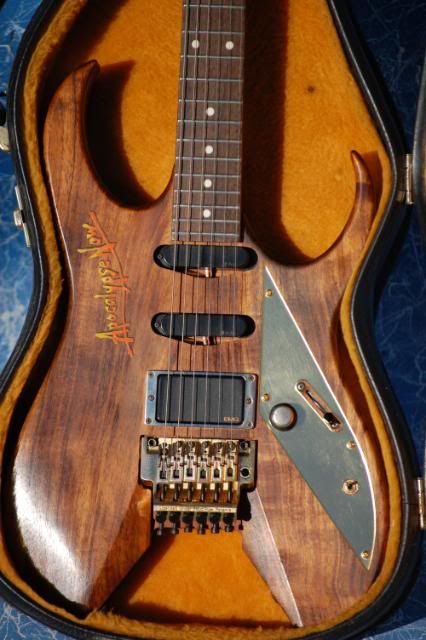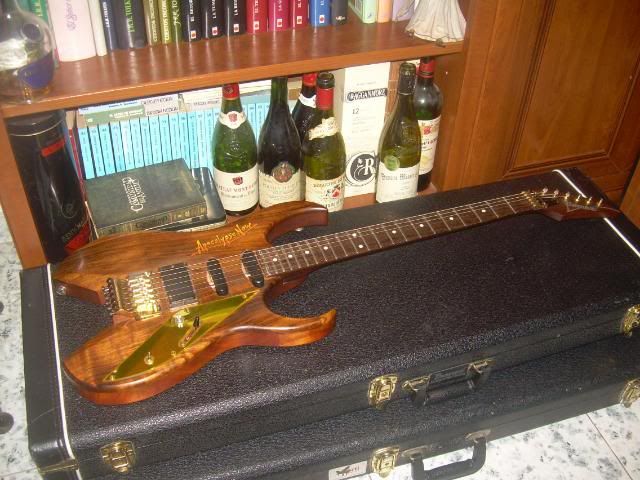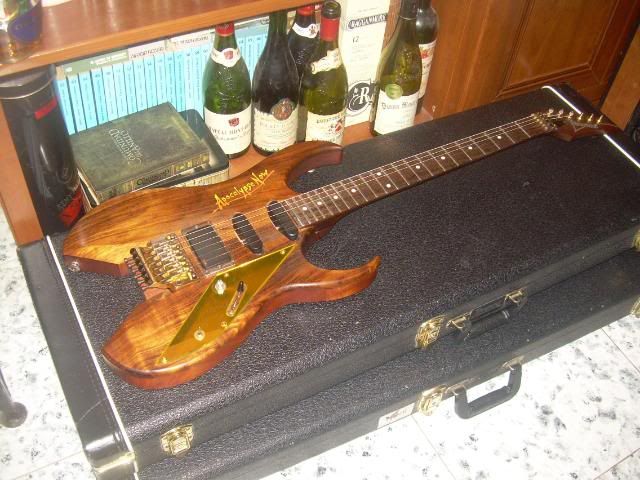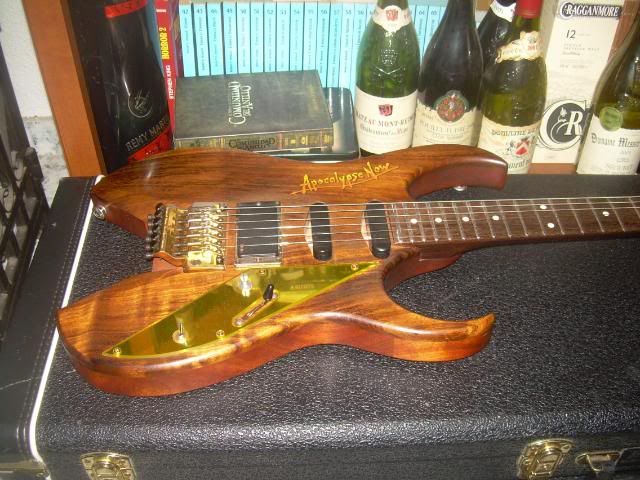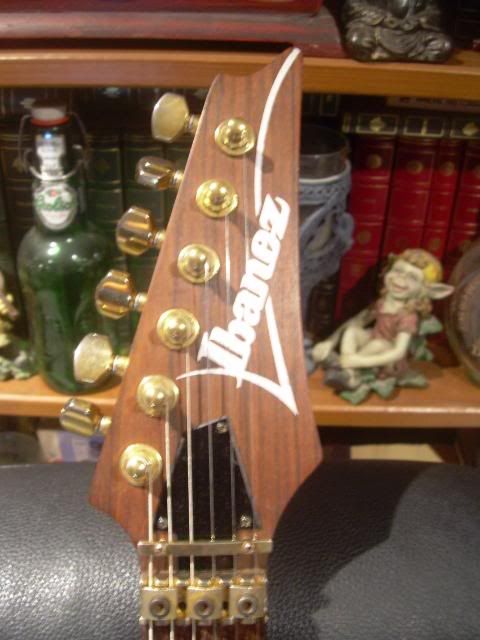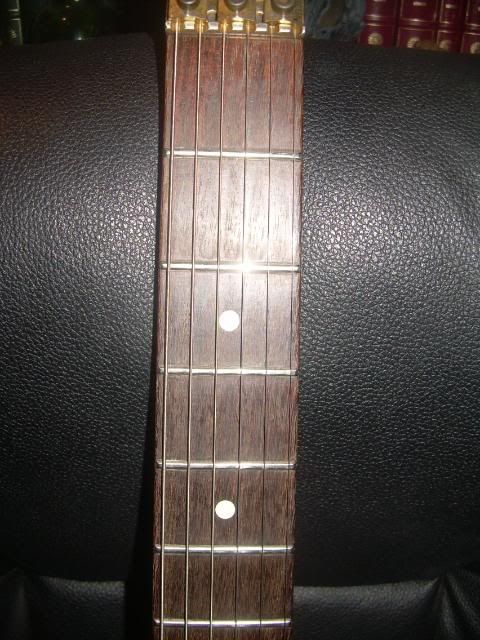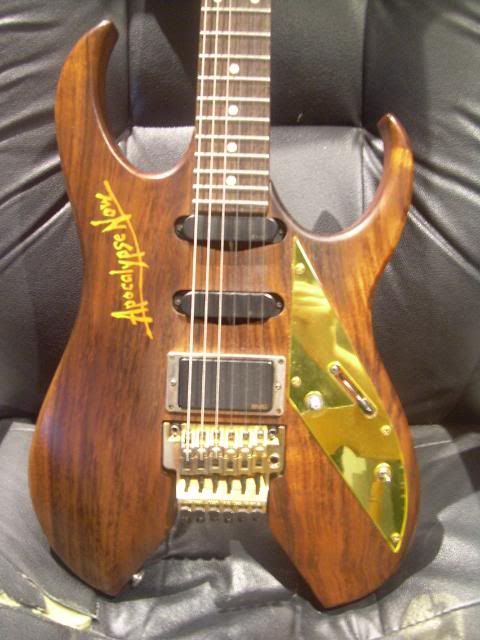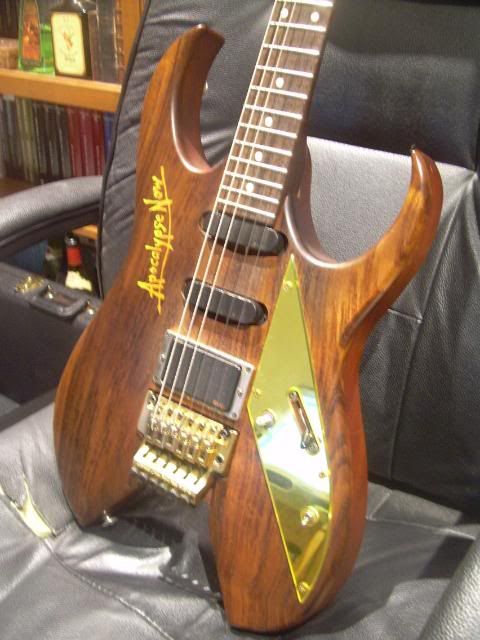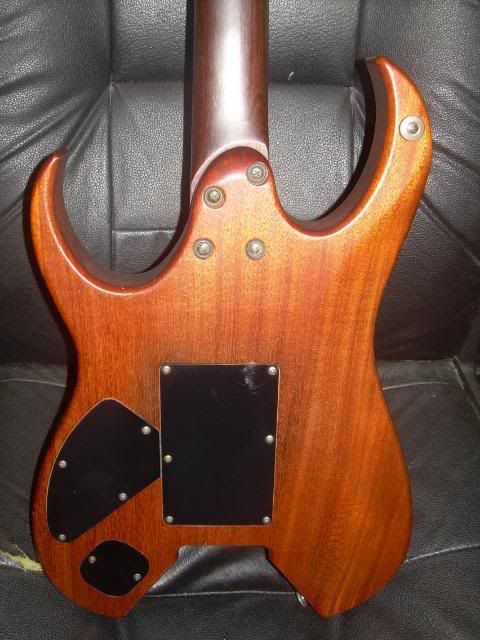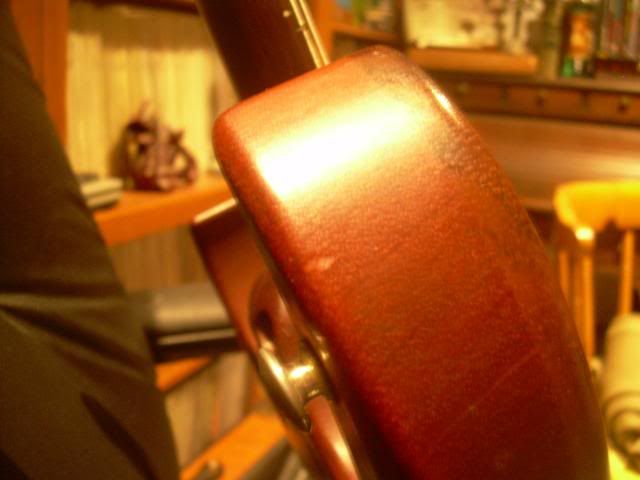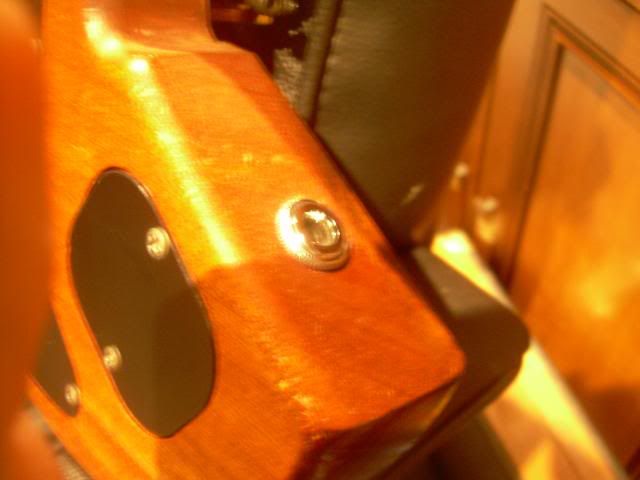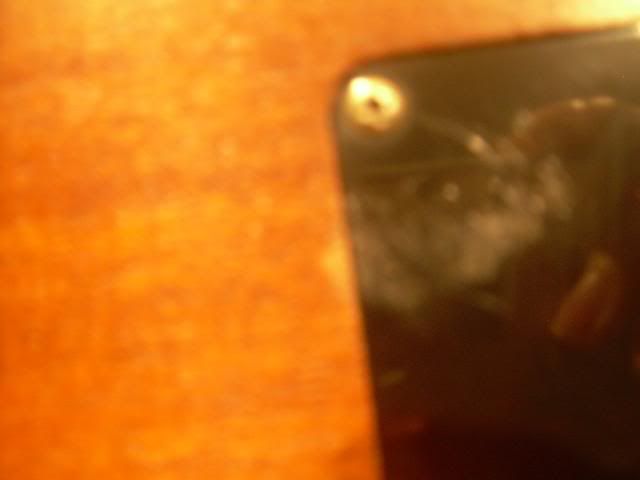 A full set of pics with 40 pictures can be seen here:
Password: rebbeachkoa
http://s20.photobucket.com/albums/b226/shreddyknight/Ibanez RBM2NT Koa/
Cheers¡¡