Discussion Starter
·
#1
·
Hi,
I've just realised that I don't have as many arms as I thought I had when I bought too many guitars so am selling off two of my J-custom RG8670s.
Firstly there is the RG8670 BX (Black Onyx)
Here are some pics, although it is a hard guitar to photograph, to make it look as good as it does in real life. (may take another one tomorrow during the day to see if I have better luck.)
(all photos have LS, standing for 'LunarSea', in red and sometimes a bit more (done in Microsoft Paint so looks shoddy). It's merely there so scammers can't use the photos for nefarious purposes.)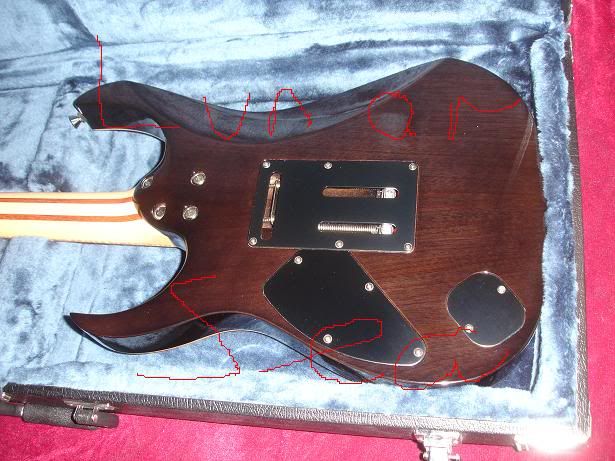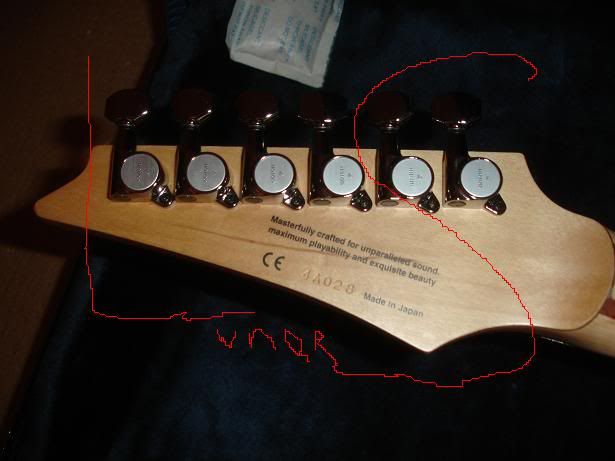 There is a very small flaw in the original varnish which I will try and take a picture of in the light as my camera is not picking it up at the mo. There are also the usual very light pick scuffs.
I have an original J-custom hardcase and what is probably an Ibanez Prestige hardcase.
Whoever buys the first guitar gets the J-custom one. Second gets the Prestige one, regardless of which guitar bought.
Both guitars have the Certificate of Authenticity........ and posted will be the photos that show the same Serial Number on the headstock.
For the Ibanez RG8670 BX, £1500.
Will ship worldwide, but obviously this is a better deal for Europeans as I am located in Warwickshire, UK.
Buyer to pay all custom charges, postage and paypal charges.
I will probably want to wait for any money to clear before I send the guitar out. (5 days tops)
Any questions, please feel free to PM me. I will get back to you as soon as possible.