Discussion Starter
·
#1
·
2000 Ibanez S7420, with Dimarzio D-Sonic 7 in the bridge.
Condition: I describe my guitars in the most critical way possible so that the new owner doesn't have a reason to be disappointed when they receive there new item, with that being said:
It is in Great shape, 3 small chips around the corners (see pictures), but they have been touch up nicely by the previous owner (hard to find). Also has a a slight patch about the size of a quarter of FAINT button rub, or buckle rash, not noticeable unless it's under certain/intense lighting conditions (not able to photograph!)
Pick used is the size of a JAZZ III roughly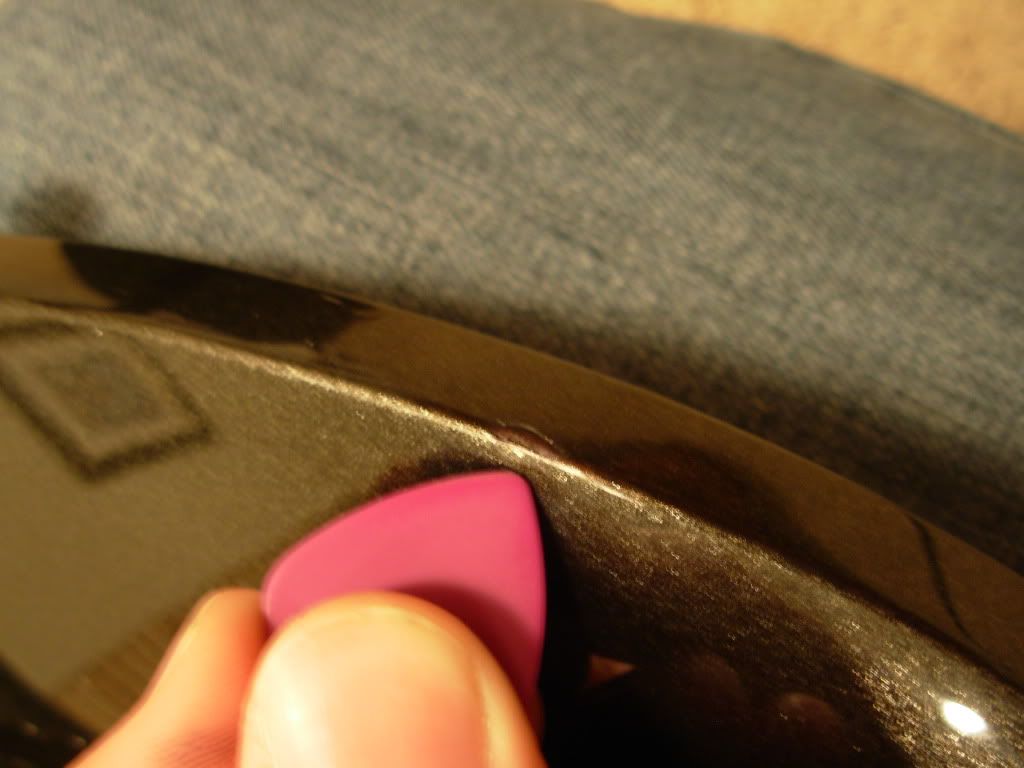 Other than that is is SUPER nice, the trem is in great condition, no big nasty scratches....etc. Everything works electronically. Frets are excellent with pretty much no ware.
The case is in good condition inside, the outside is nice, a few tears, and dings, some of the leather is trying to peel off around the edges but fully functional and still a nice case inside and out.
Modifications (if any):
Tremelo has been blocked!, can be unblocked before shipping, and setup to your liking.
Accessories: Ibanez Uv1000C case
Pictures:
CURRENTLY HAS A D-SONIC 7 (these pics were before it was installed.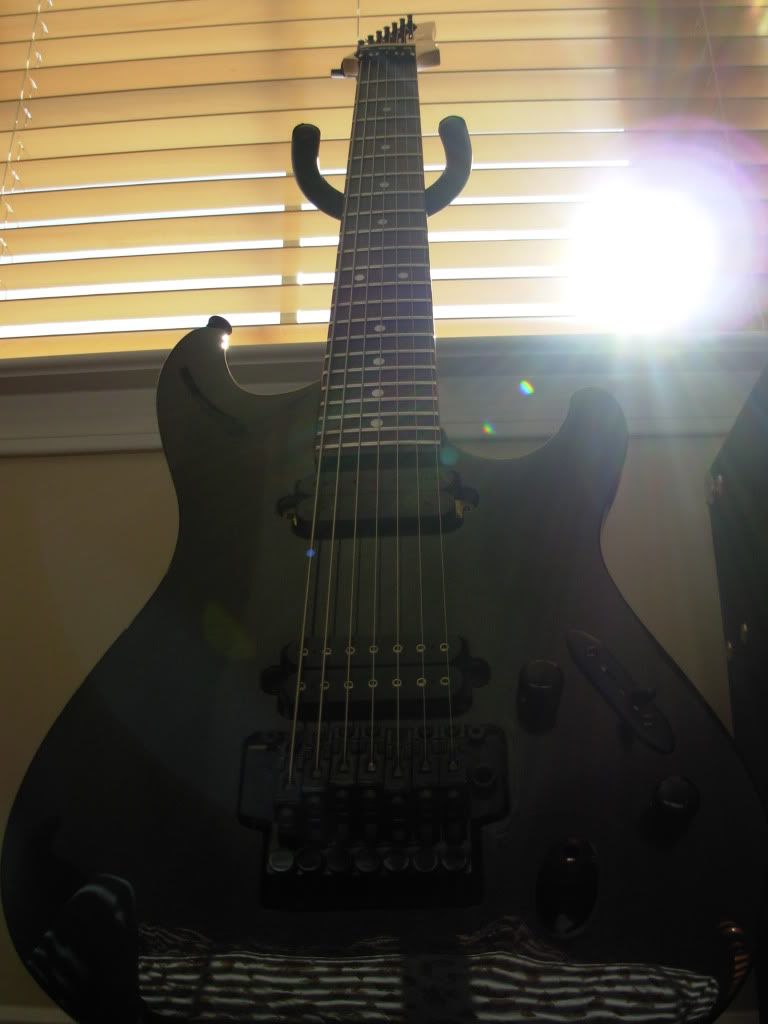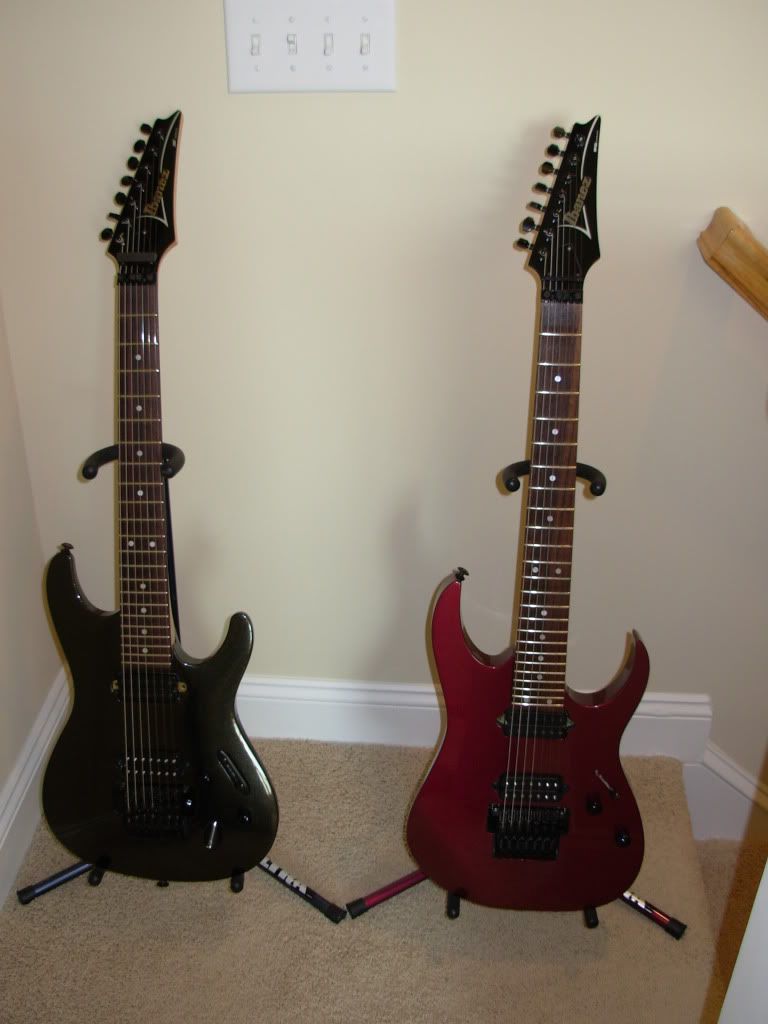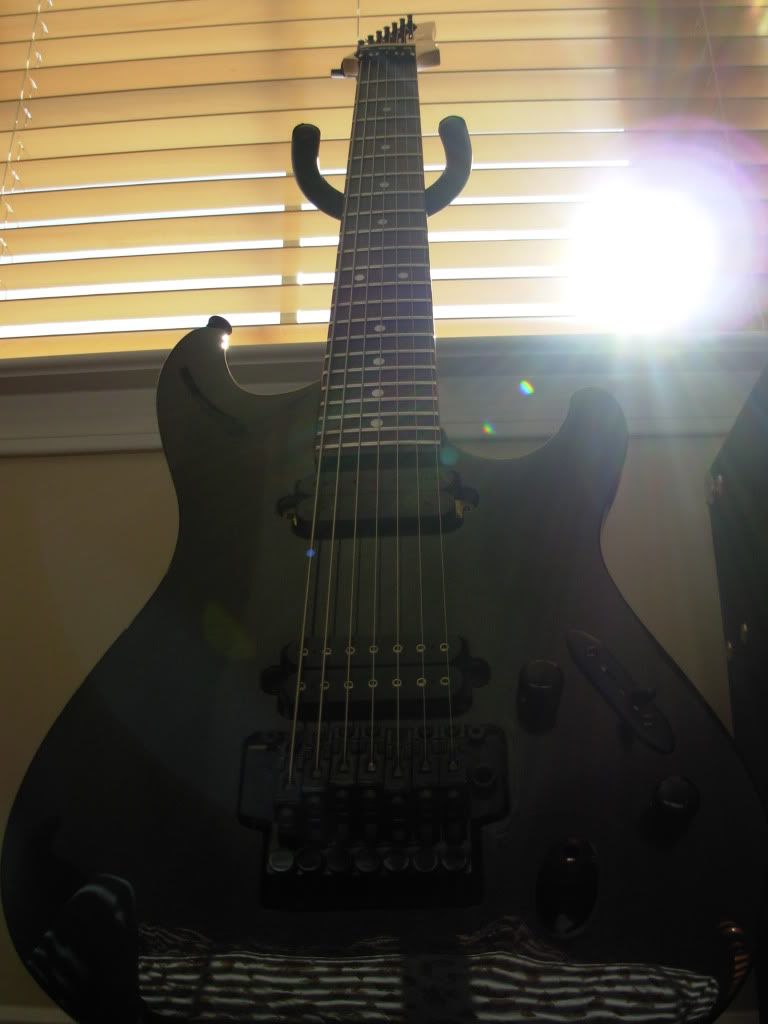 All screws are included, just taken out at that time for easier setup (not having to unscrew all those little screws)
$485 plus shipping