Discussion Starter
·
#1
·
Everything will be payed via paypal - verified addresses only. Will ship to CONUS. Alaska and Canada as well but with added shipping depending on item.
First off we have an all original '89 Hamer USA Californian Standard which has plenty of dings, scratches, spendex rub, etc. Serial number is 921981 - '89 price list with duncans was $1,550 without case - finish is midnight sparkle.
This thing is not a case queen
. It has done what should be done to guitars - be played! The frets are in very good condition, and everything about this guitar is SOLID with no cracks, twists, warps or any kind. It is extremely reliable and gig worthy. I gig in Wisconsin in extreme temperature changes - this guitar was never affected. She's a real champ. All handmade with no CNC, and every USA Hamer is different. This is my 3rd cali and it is by far the best resonating one I've owned. Comes without trem arm. I just don't play this one anymore since I already have a cali elite. In all honestly this one really plays better, but those boomers are so damn pretty.
-Schaller Hamer stamped floyd
-Duncan JB in bridge
-Duncan quarter-pound flat in neck
-Medium dense Mahogany body
-3-piece lamination neck
-R2 (1-5/8th nut)
-rosewood (quarter-swan)
-Radius 10"-16"
You know the drill.
Comes with a softshell case. $475 shipped and insured.
MORE PICS HERE:
http://s908.photobucket.com/albums/ac287/D...tandard%201989/
Next up we have an amazing custom wenge/ebony neck made by Soulmate guitars.
-Wenge back
-Ebony fretboard
-Jumbo nickel frets
-R2 German made nut
-EVH Wolfgang Radius (.815 3rd fret, .940 12th)
-BRASS INSERTS with stainless screws!
-comes with some unknown brand tuners (one washer is missing - replaced with big one)
-Fret are 98% condition. I gigged 6-7 times with it
-SCALE: 25.0 - PRS style: best of both worlds.
-EXCELLENT CONDITION
This makes an excellent project. The front headstock was painted over with black (was an all black guitar). Wenge is super smooth and requires no finish - IMO one of the best neck woods you can get. All usa handmade. Check out soulmateguitars.com
This cost me $315 new. I'm letting it go for $135 shipped and insured.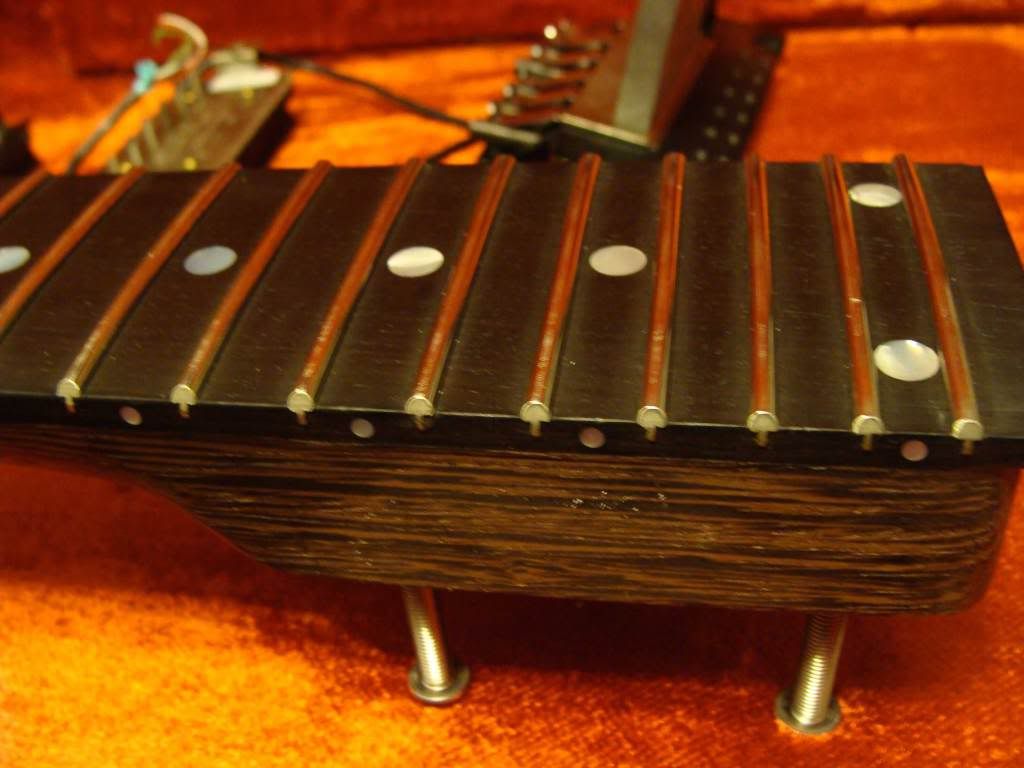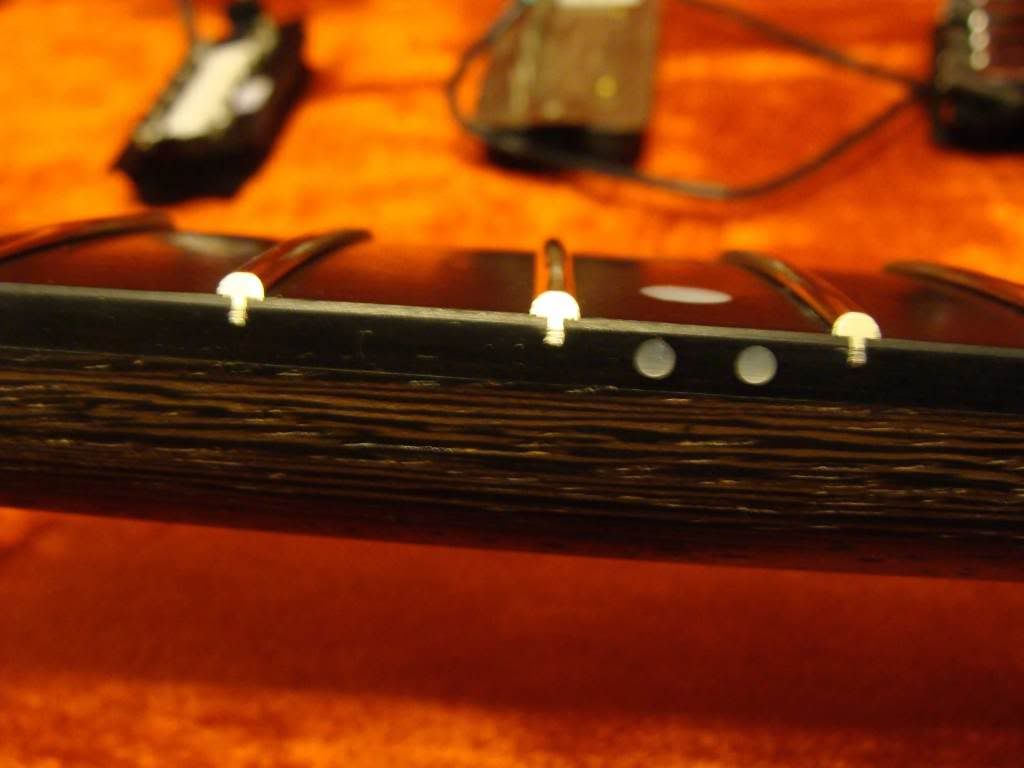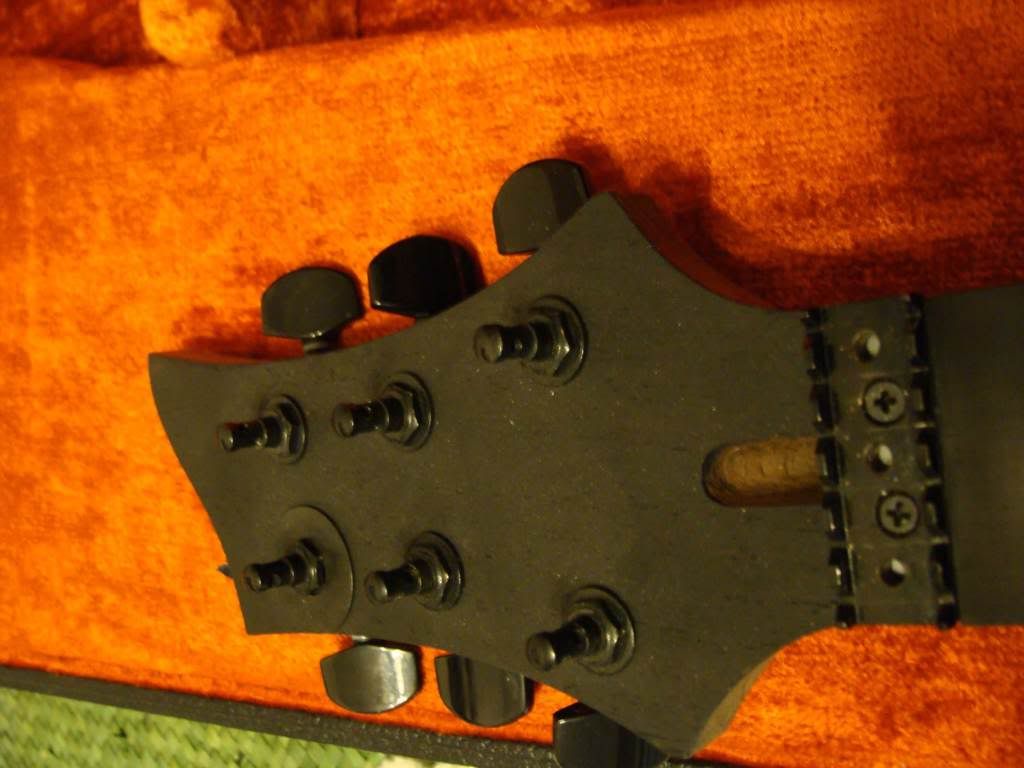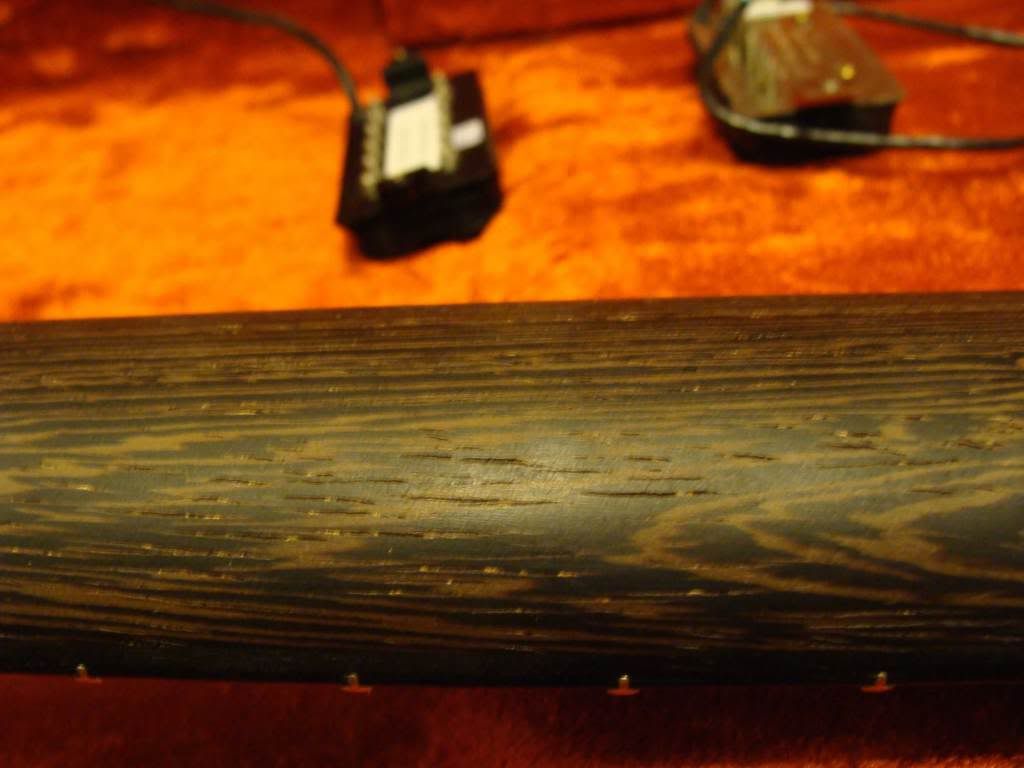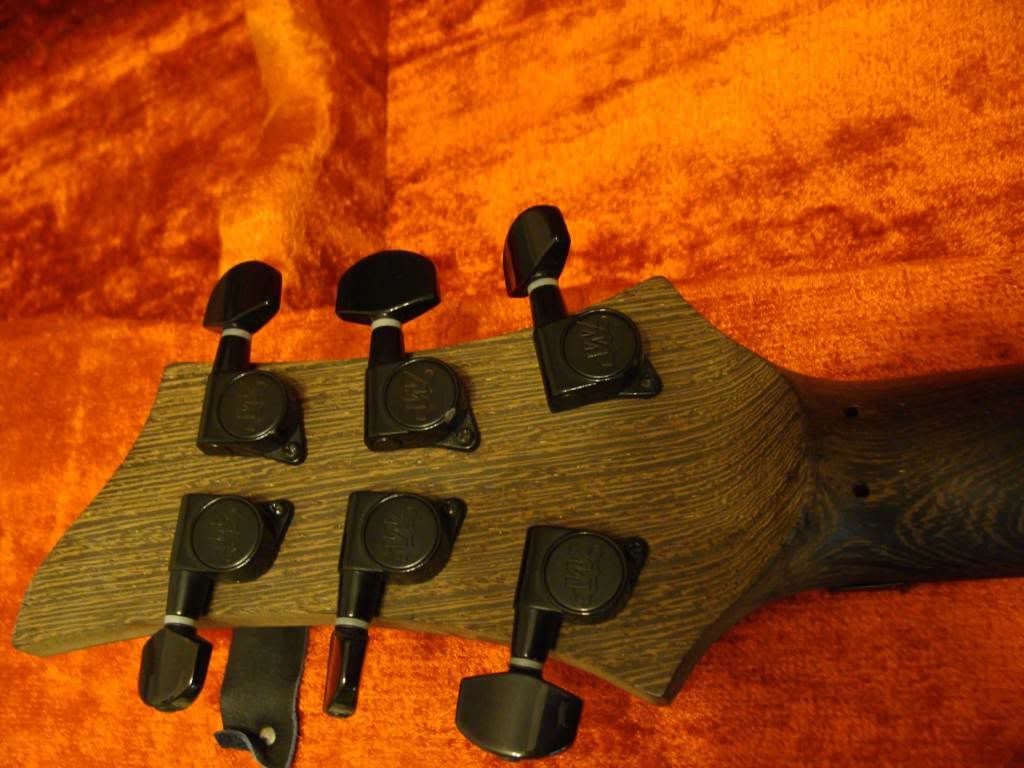 And finally we have:
-Jackson stamped Schaller Floyd from the 80s: $50 shipped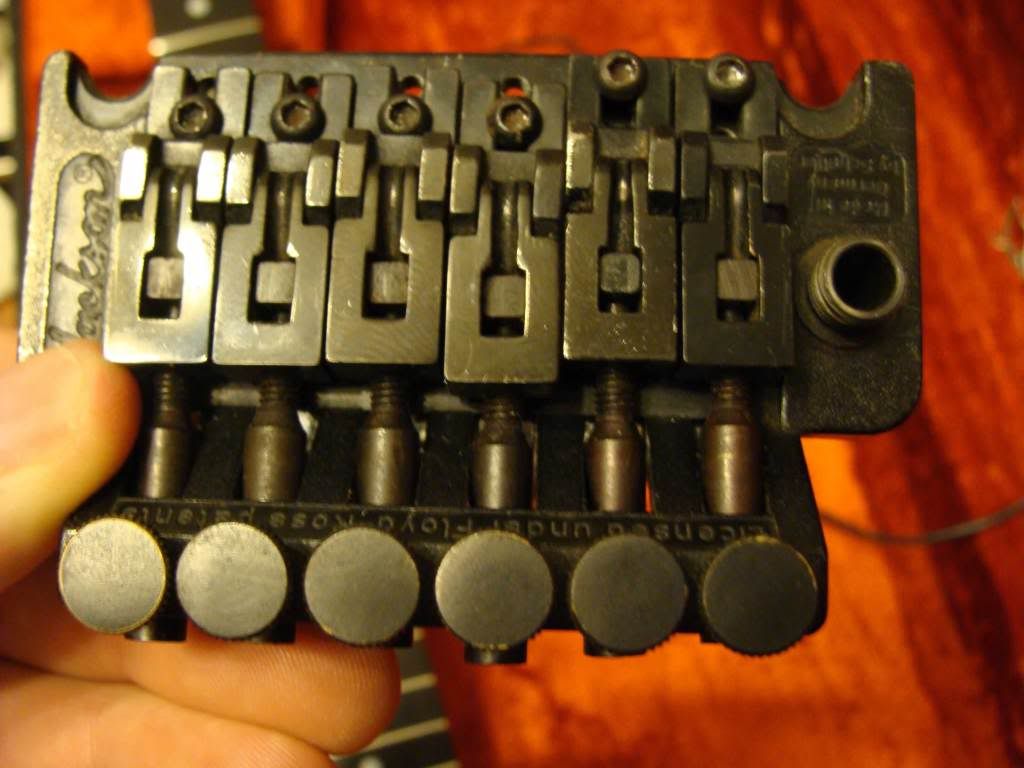 -Duncan JB - little dirty with lots of lead: $40 shipped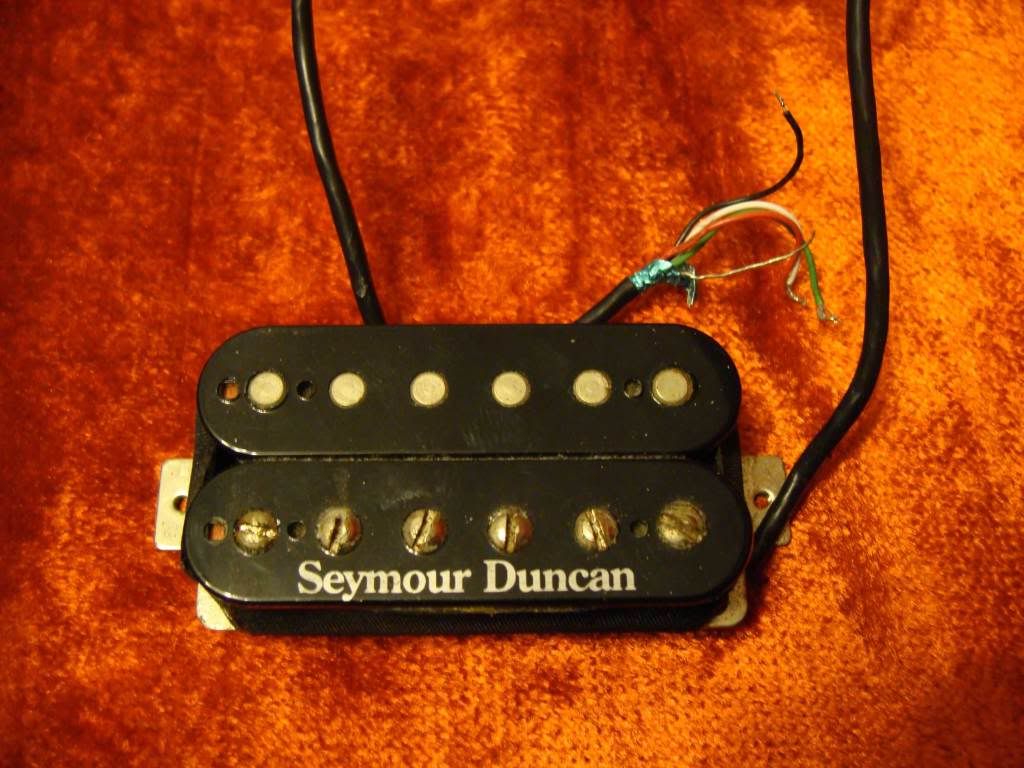 -Dimarzio Liquifire: SUPER CLEAN with lots 'o lead: $55 shipped.
Let me know if you have any questions or desire more pics. Thanks.
Location is Western Wisconsin.