Discussion Starter
·
#1
·
The good news. I just got accepted into a local tech school here in Canada. It's a two year diploma course in Computer Information Systems, with an option to go on to a 4 year Computer Science Degree. At 26 years old, ive dicked around for too long, and am excited to get some papers that the lartger companies will actually look at. (12 job interviews without a yes in the last 2 years) fun
Anyhow, the bad news. Im liquidating gear to keep my first year student loans down.......
First off, a M-audio Firewire 410 unit. bought new last year. Has no issues I know of, and no scuffs or scratches. Comes with the cables and NO box because I foolishly sent off a router in it I sold on ****. Id like 200$ plus 10$ shipping.
Second. The bad news.....
The guitar I just bought from Paul off the JCF....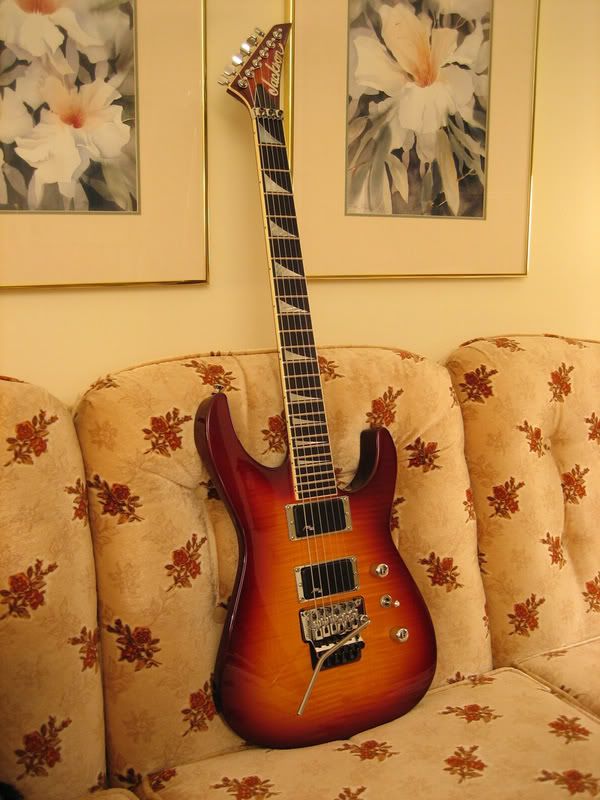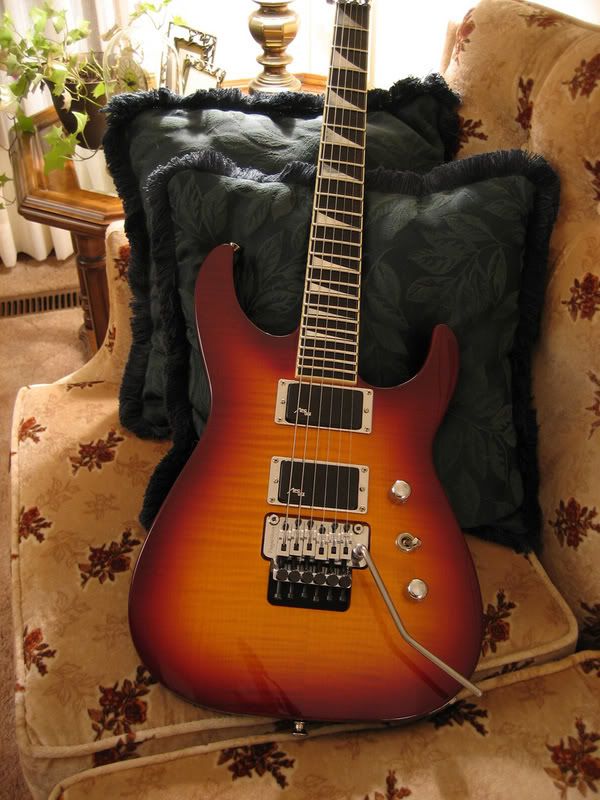 2004 Burnt Cherry Burst SL2H.
Comes with APC Persuader Lead in the bridge, and a Malice in the neck. Thats 200$ worth of amazing pickups in there... I WILL SELL THIS WITHOUT THE PICKUPS, so if someone would buy it and not want them, Id take off 150$ I also just spent 10$ on a push pull pot and am AMAZED how nice these pups sound in single coil mode.
It's in mint shape, ask Paul, he sent it to me, and it's been here for 3 weeks being pampered. Freshly tung oiled, set up for 9-46's. I just spend 10$ as well on an original Floyd Rose Block, to keep it nicely in tune in Dive only mode. Has a nice screw that comes out for full float use.
Comes with case, all papers, guitar cleaning kit, the bar (all mint). Double boxed, packed with care.
Id like to get what I paid for the guitar (-200$ in shipping and import tariffs out of my sad pocket, as well as Paypal fee's)
1215$ plus shipping......
1050 without pups plus shipping.....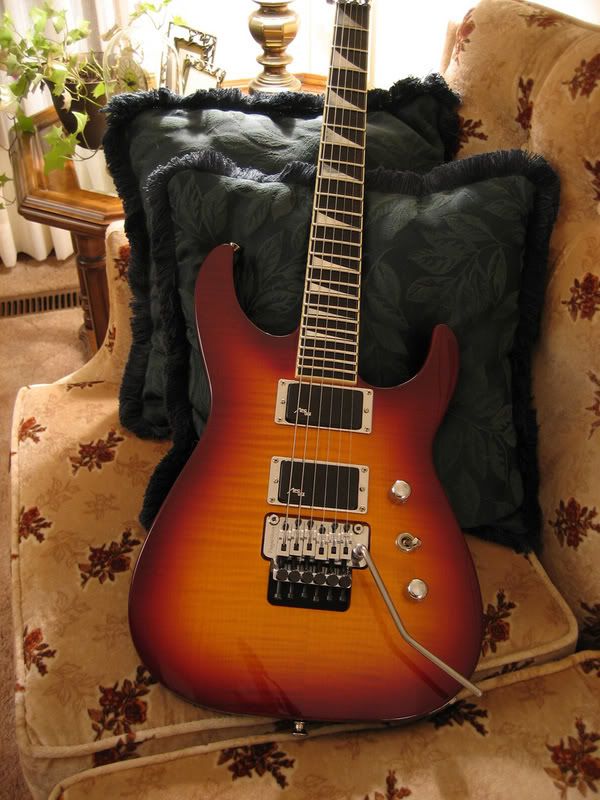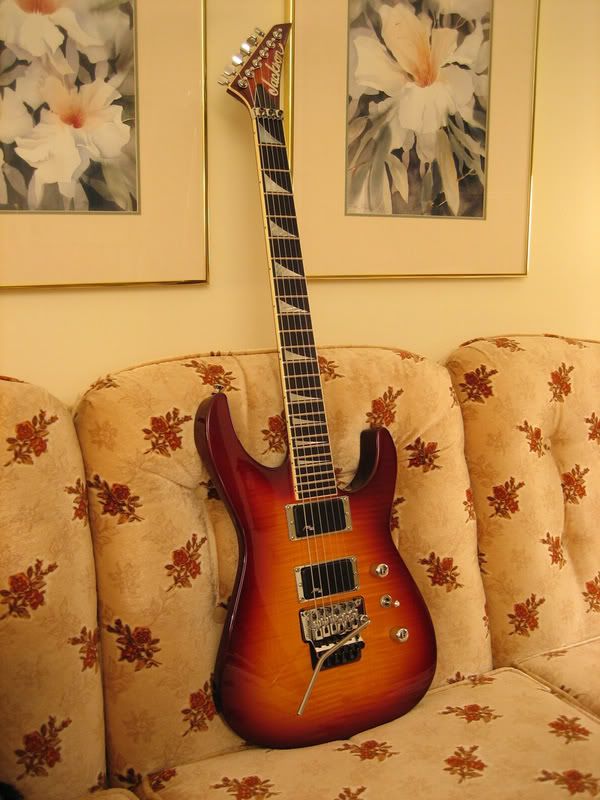 More pictures if you need, Ill take anythign for interested parties.
Paypal preferred, if in Canada I can take whatever!!
Any q's, message me, or email at
[email protected]