Discussion Starter
·
#1
·
I'm embarking on my first project and through a mixture of naivety and simple bloody stupidness have come upon my first hurdle..
I bought a cheapo body off the bay which it seems is either an RG220 or 320 - the seller wasn't sure but since it's routed for two humbuckers I was happy enough with it. Subsequently I found a neck I liked the look of from an RG5EX1 (sucker for reverse headstock and sharktooth inlays) and although I know it's Indonesian made it is in very good nick and has all the hardware with it.
This is where the stupidity kicks in. I assumed that an AANJ neck would fit a neck pocket of an AANJ body but alas not so. For a start the screw holes don't align so I could fill/dowel the existing neck holes and re-drill but what's more worrying is the height of the fretboard above the body when seated (see pic below).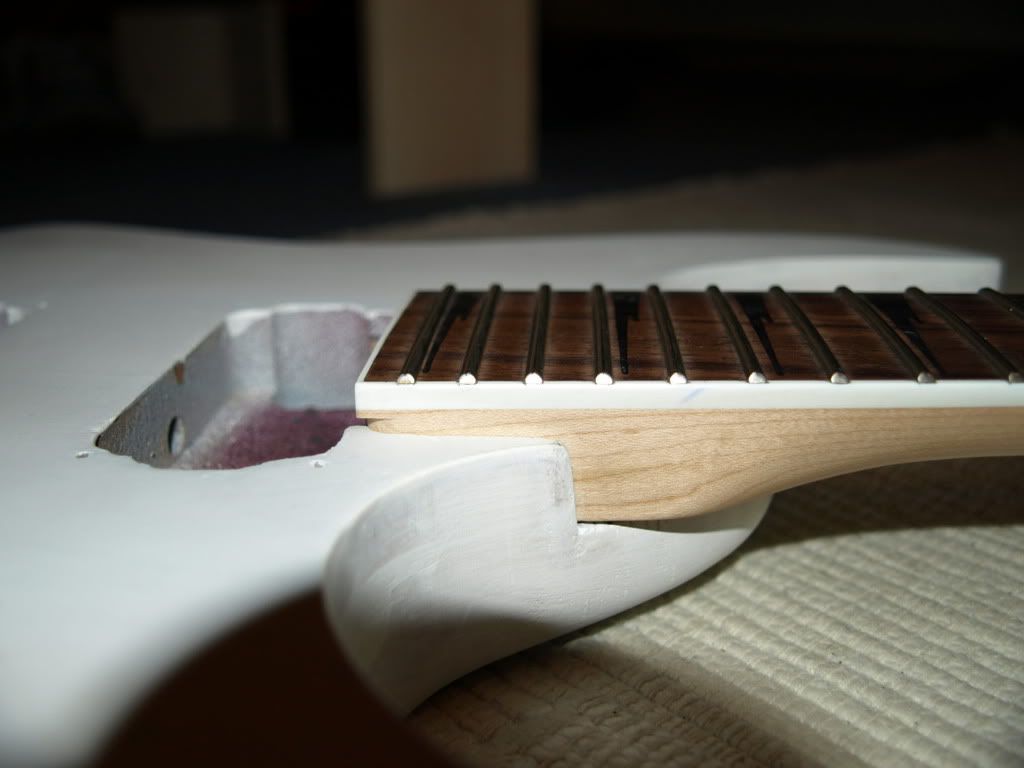 The obvious choice would be to move both neck and body on but would appreciate any opinions or explanations as to the differing depths of neck pockets on AANJ bodies. I'd prefer to hang on to the neck as it looks almost new but I'm worried that if I buy another AANJ body that I'll have exactly the same problem
Thanks