Discussion Starter
·
#1
·
Hi everybody, I need help finding out what guitar this is. I believe it is a 80's Ibanez X-series but I don't know anything beyond that. I bought it off **** cuz it was something I had never seen before and it looked great for another project to fix up and possibly swirl or some other refinish.
The only serial number is on the neck plate like the old jems and such. It is H843490 and is made in japan. 22 fret neck with fretwire that I'm not familar with it seems very squarish. Also has arrow style strap buttons that I haven't seen before. Looks like somebody has badily just slapped some thick paint on with a brush long ago it's cracking and has no clear. I am unsure of the wood right now. Any info would be great. Thanks.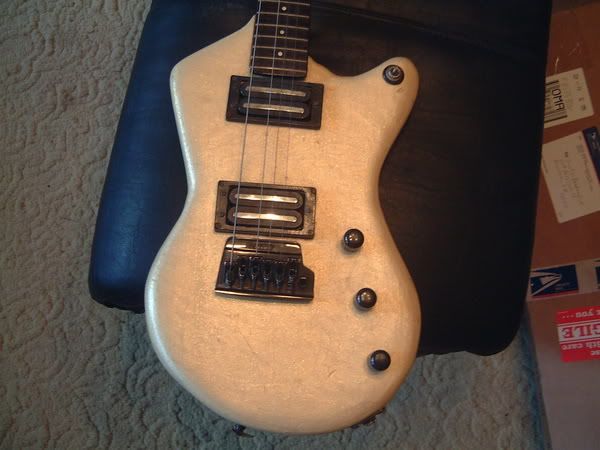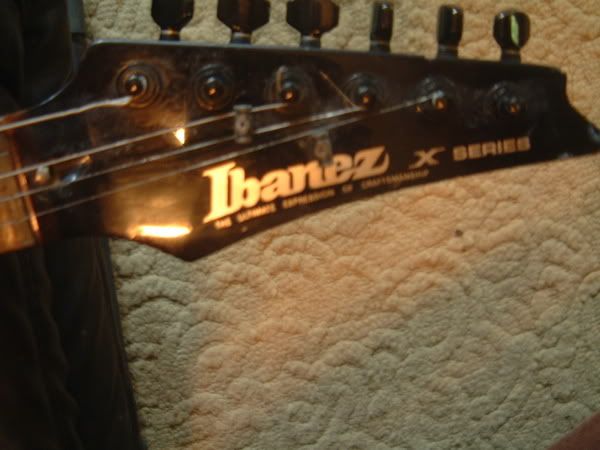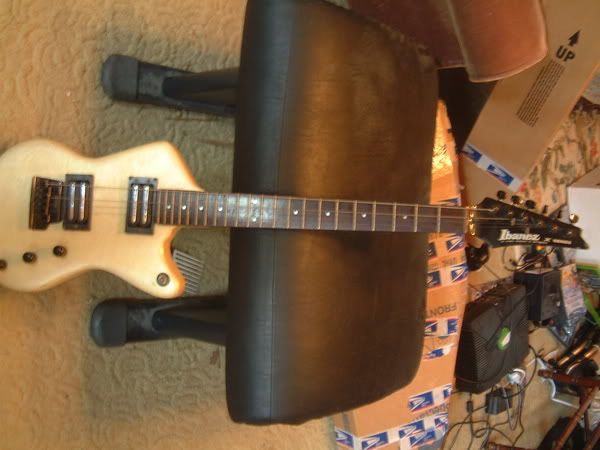 The bridge pic is a little fuzzy and i will try to get a different one soon. I just wanted to show the saddles cuz they are a little different then the usual and are kinda cool.