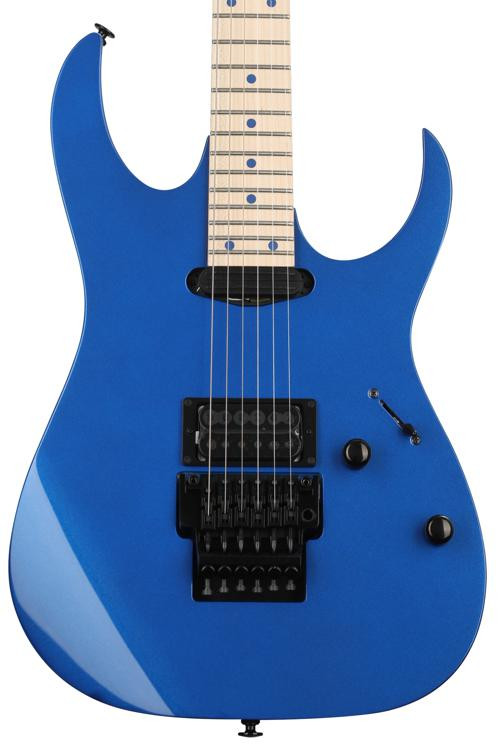 Solidbody Electric Guitar, with Basswood Body, Maple/Walnut Neck, Maple Fingerboard, 2 Humbucking Pickups, and Edge Tremolo - Laser Blue
www.sweetwater.com
I think Ibanez decided to discontinue the Genesis line with a bang by doing this for the holidays.
I knew about this since Sunday, that's why I made the GAS thread. For a moment, I wanted to buy it, but the only difference is the color. I asked for a discount, but they are not offering any since is a limited edition, maybe if they had given me a 15% discount. I thought about buying it and maybe selling the rg550, but I don't know. The rg550 in red is a classic.
I could buy and resell it on Reverb, but profit wouldn't be that much anyway after reverb fee and shipping.
$1000. I think I'll pass on that though it looks nice. It would look nice in my rack next to my rg565 orange. I've decided my next guitar if I ever buy another one will have to be a japanese Jem (if it ever returns) or ideally a J custom.
I already have the rg550 and rg565.
I also want to buy either a new amp or multi-effect system like Axe-FX or something, since I'm using my old Peavy Vypyr amp, so I can be set for at least a decade of playing if not more, and not buy anything else if possible.