Discussion Starter
·
#1
·
Meet our little man!
Sensitive content, not recommended for those under 18
Show Content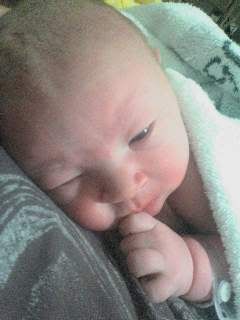 Donovan Bigsby Hodgson
3.61kg (just below 8lb for those hanging on to the old ways)
Born 12:59PM September 13 after a mere 2 hours and 14 minutes of drug-free labour at Sandringham hospital in Melbourne.
YAAAAAAAAAAAAAAAAAAAAAAY!