Discussion Starter
·
#1
·
Hi all, picked up this guitar from my local guitar shop in the UK. Having trouble identifying it though!
it is in a dark green colour with matching reverse headstock and maple neck with body coloured inlays. It has a licenced floyd rose. Sounds like a RG565 so far right?!
However it has a H - S - H pickup layout using a V2 in the bridge a s1 inbetween and a V1 in the neck using a 5 way selector.
The neck serial number is F225284 and says made in Japan underneath and there is a RG565 sticker next to that
I have got some pics too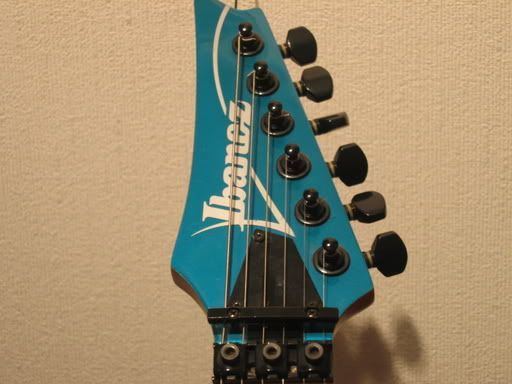 Thanks in advance
Andy