Discussion Starter
·
#1
·
WOO HOOOOOO!!!
I've just gotten a delivery of some
very special
plectrums..........................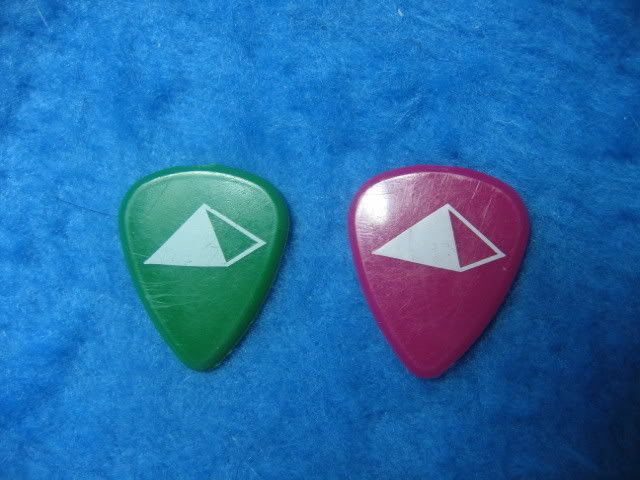 Under the cover of night, they arrived in this heavily armored super protective ultra light speed shipping case!!!!!!!!!!!!!
Jim, you absolutely RULE!!!!!!!!!!!!!!!!!!!!!!!!!!!!!!!!!!!!!!!!!!!!!!!!!!!!!
It's gotten me thinking again along the lines of Jemsite merchandise (ie: plectrums/tee shirts, or??
)
There wouldn't happen to be any
serious
interest out there for (said items) would there
???????????
Serious =
2.b - Deeply interested!!
???????????? Welll??? If so, now would be a good time to speak up ;O)
Glen, we came pretty close to getting the tee's going last year. If there is enough interest, what would be the possiblilties of getting it rolling again??
And plectrums too!?!!?!!! It's getting that time of year to be thinking about Christmas presents ;O}
And Jim, you truly are the best!!! My face is breaking with a smile!! Thank you so much!!!!!!!!!! You are such a cool and good person and I am proud (and very lucky) to be your friend and one of your partners in crime!!!!!!!!!
*grabs tissue*
BTW - there was a little something else in the armored case as well...............
ps - Glen, if this is going somewhere you didn't want to go, please remember that it's
all Jim's fault
:mrgreen: