Discussion Starter
·
#1
·
Got this Ibanez RG a few months ago from UNKLPUNK here. Was waiting to get the pickguard changed into the black 3-ply before I did any NGD. Here are some pics I took earlier and after the swap...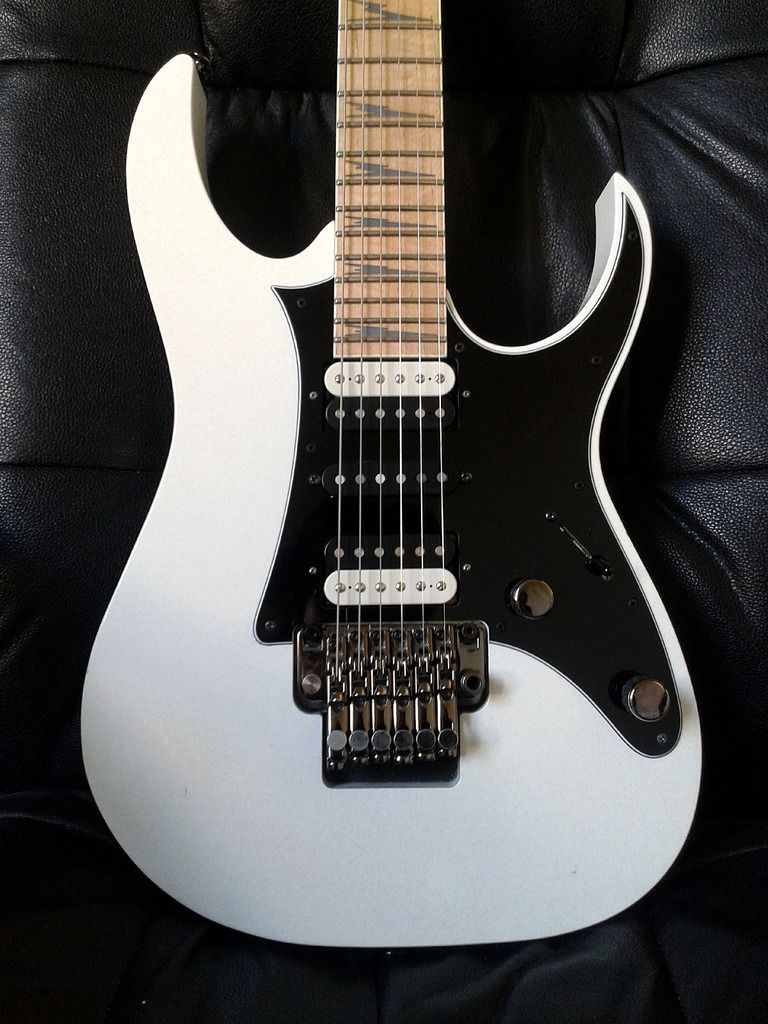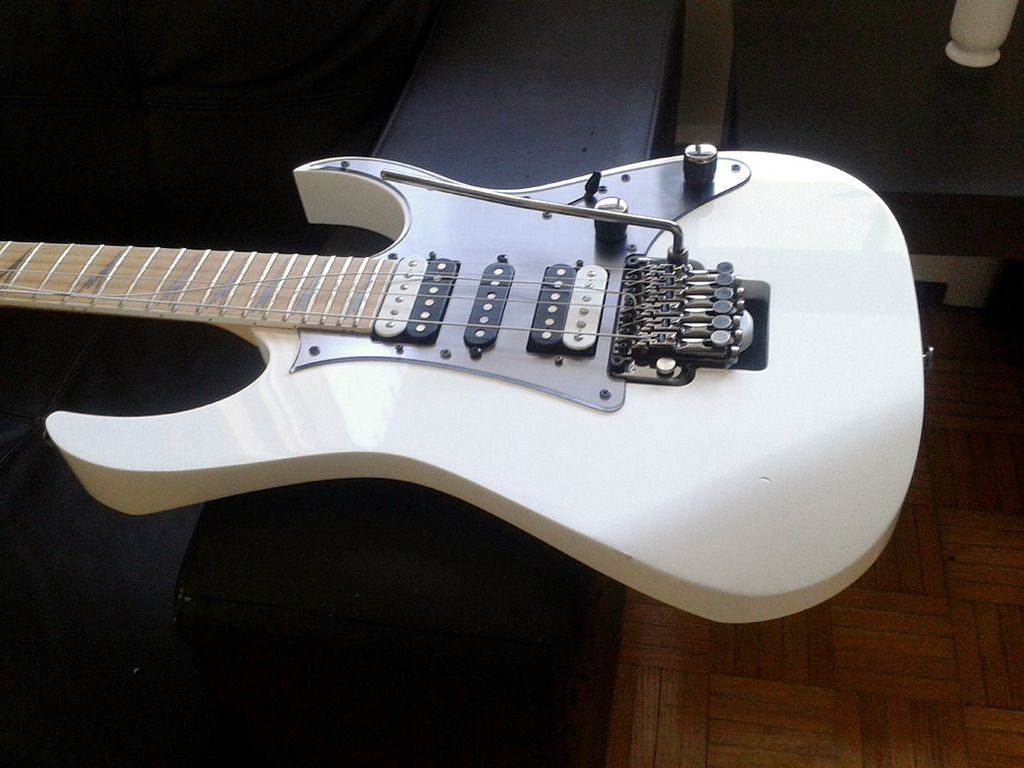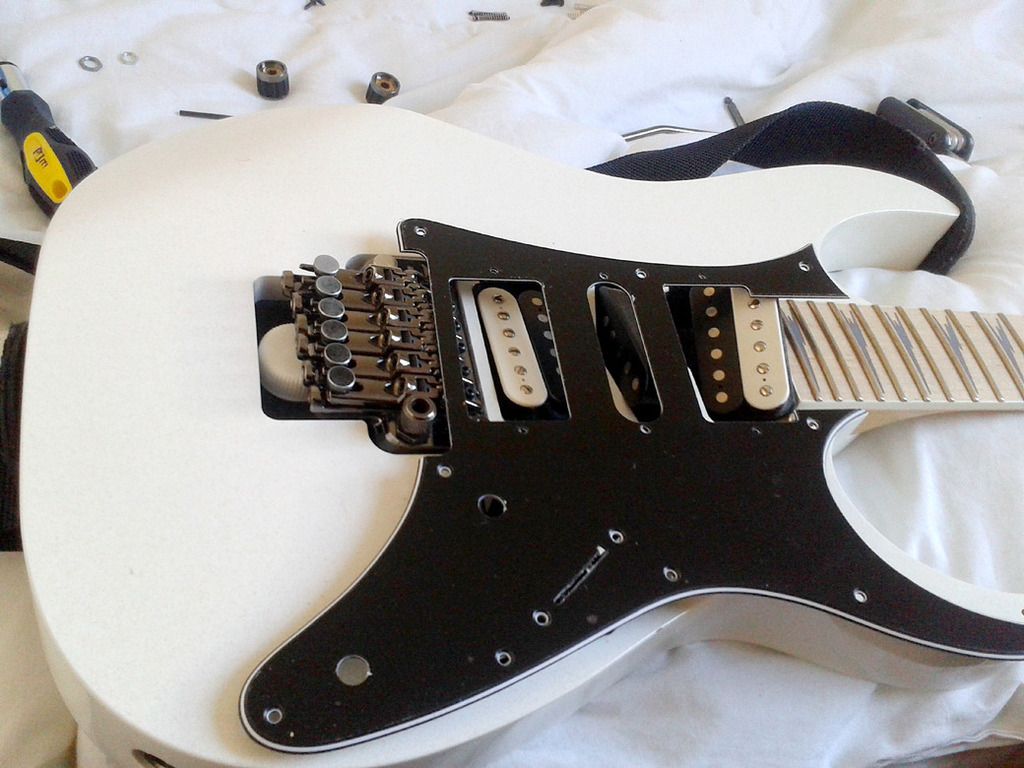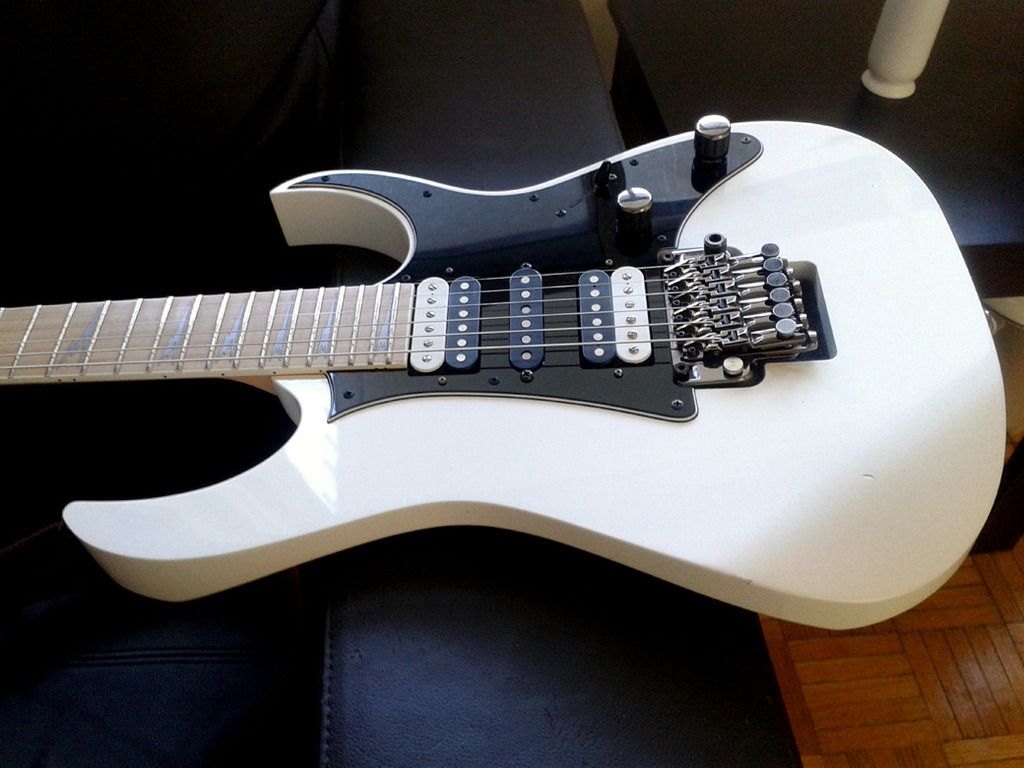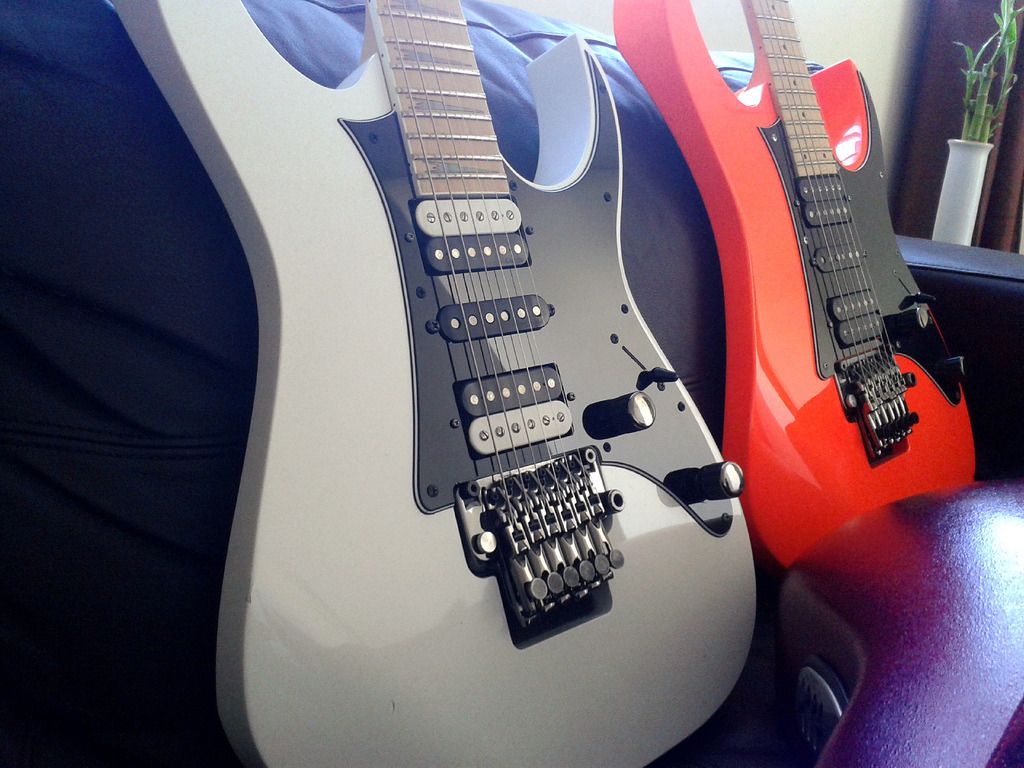 This guitar is somewhat of a dream guitar as white is my favourite color along with orange and I absolutely love maple boards. Love the ghost inlays. It sorts of has a nostalgic feel to the shark tooth inlays, and I guess it's sweet gesture to RG lovers who grew up playing the shark tooth in their teens. In my case it was the catalogues, of owning a guitar with these sharp inlays. I have no complains about them. Otherwise, the guitar is great, just like most MIJ Ibanezs I've played, even though I'm not very experienced with too many.
As I was changing the pots, I managed to mess up the tone knob. It fits back into the slot, but the knob just keeps turning, not rotation the actual screw/pin. I don't exactly know what went wrong as the knob looks fine. Did I break the knob?
Have an awesome weekend! Looking forward to some post-NAMM NGDs!