I bought a few of these off an eb*y seller a couple of years ago. They're a wedge material similar to Vai's binding folder clips but a bit neater with a strip of adhesive on the other side, and they work great.
Since they're wearing out a little, I thought they might be due a replacement, but the seller has disappeared and I can't find anything else quite like it. So, this is where I need some help: can anybody identify what these plastic wedges might be made from, or did anybody buy one themselves? If anybody knows the seller's username, I might be able to ask them personally.
Here's a couple of pictures to illustrate what I'm talking about: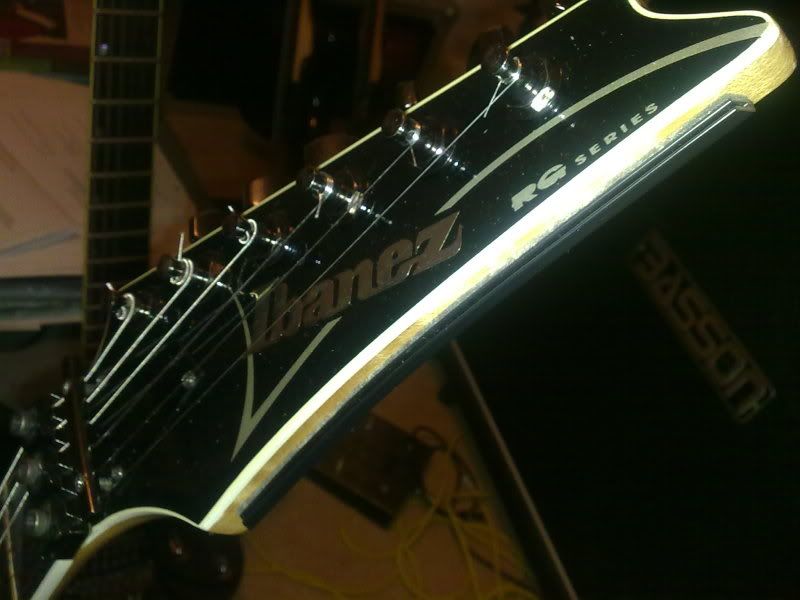 And it holds picks like so: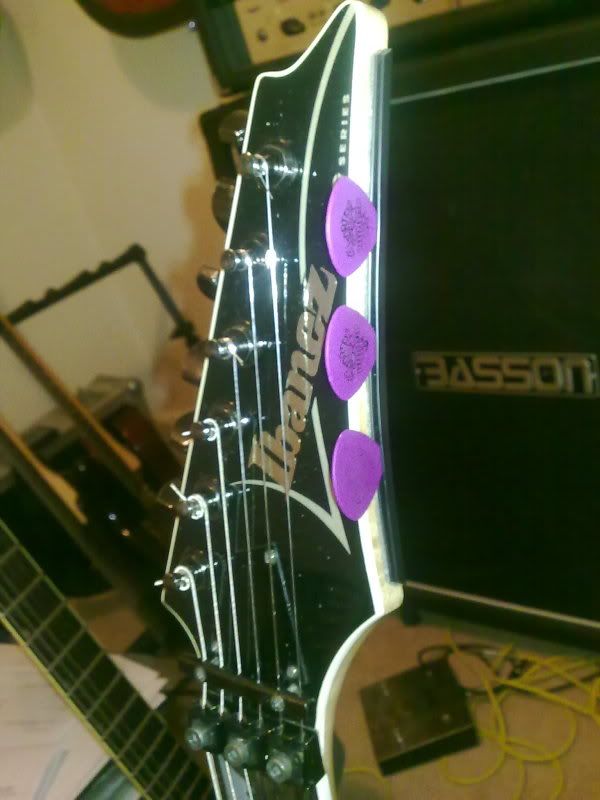 Any ideas?