I had my Rg for a while now and it never really gets to see the outside world, plus, i can't find any pics of one anywhere.
So I figured I would share it with the world after a well needed service!
Guts out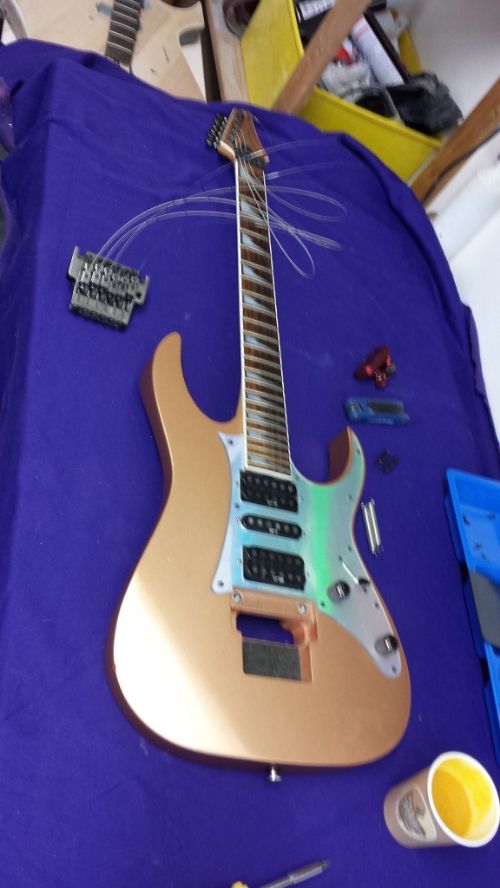 Thanks to Gonch at
WRAITH CUSTOM GUITARS
Who showed me all the steps
for adjusting the neck, replacing the Trem springs and setting the correct action.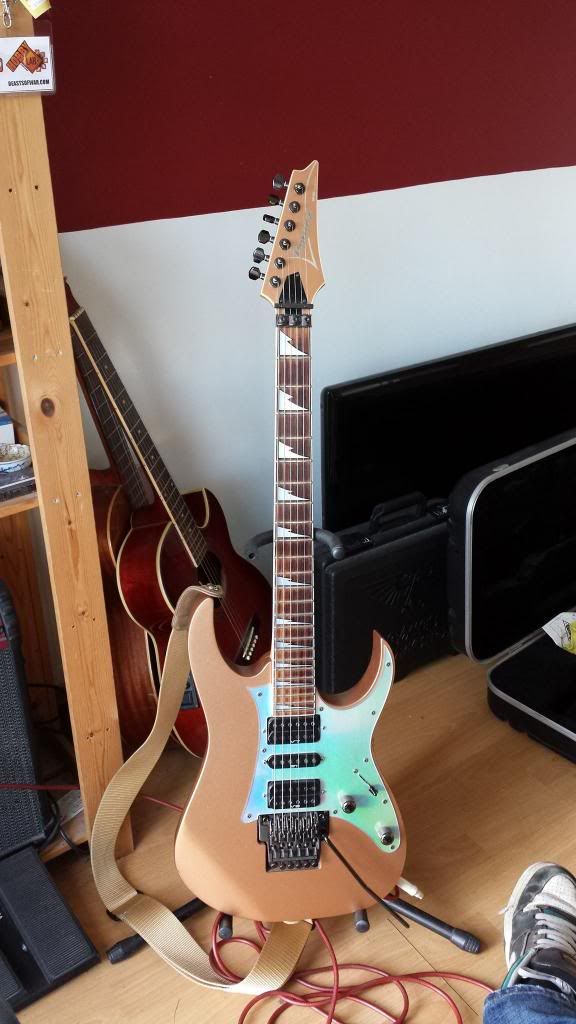 I am Incredibly happy with my RG now
now where to get insurance????