Discussion Starter
·
#1
·
Hey guys!
Sorry I don't post much anymore. I'm really busy with a new job!
Anyway, I got me a new Jackson! Here's some pics!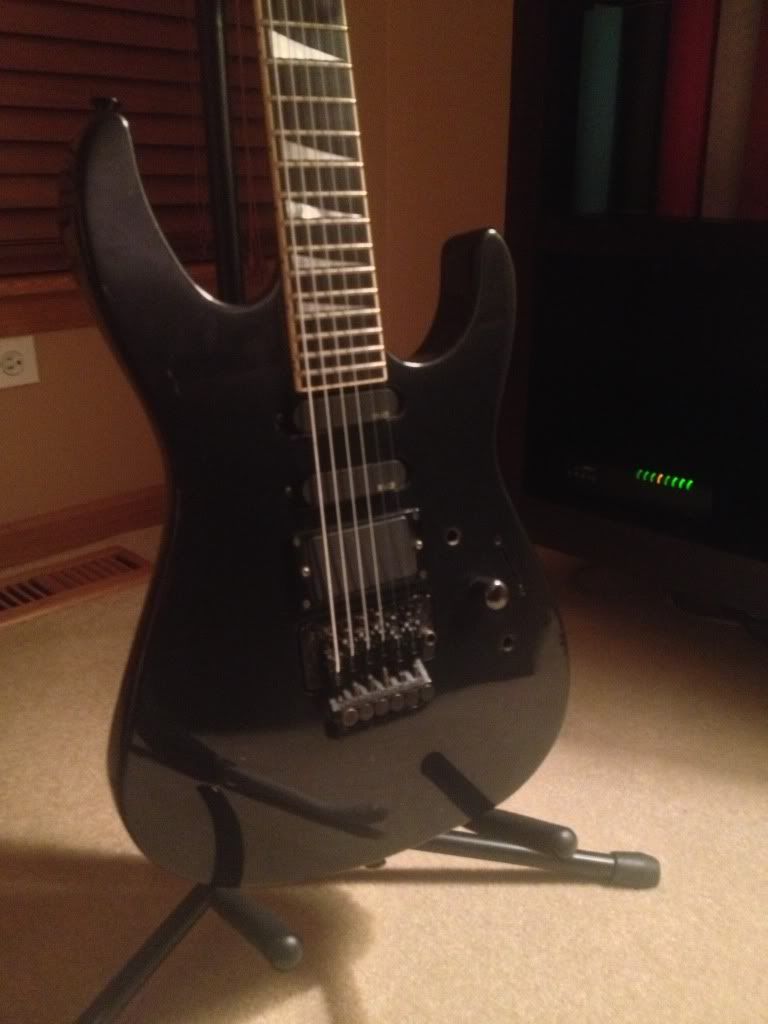 Cool heel! Never seen it before until I got this.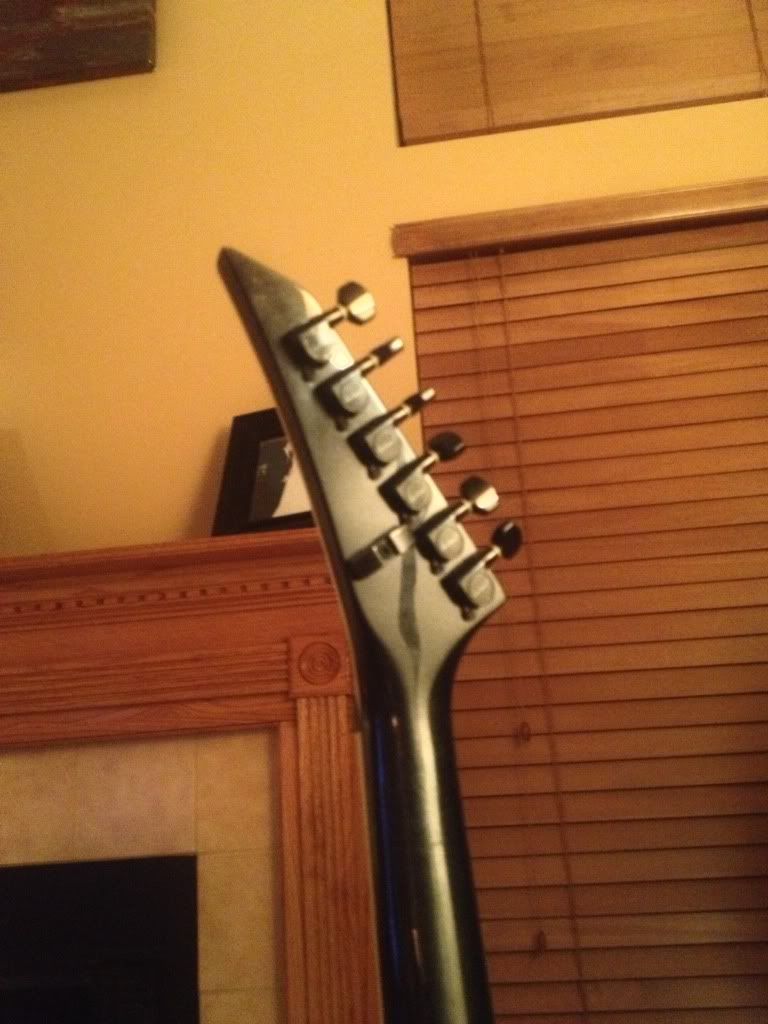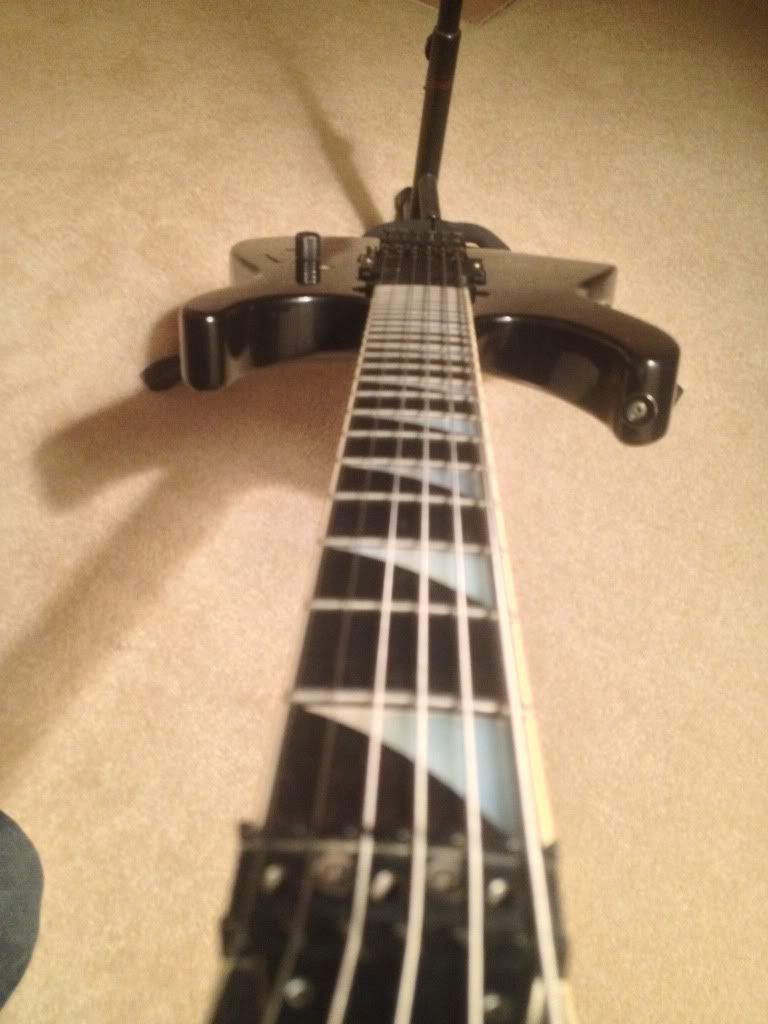 Sorry for the crappy pictures! But my phone is all I have for a camera.
Anyway, it's a 2000 Jackson Soloist Pro! If I am correct, it is the Japanese equivilant to the USA Select series. And it sure does feel like it, too! But, as you can see, it's a bit rough around the edges. Plenty of scratches, it's dirty as hell, and it's missing 2 knobs, a pickup selector, the locking nut pads and ALL (yes, all) of the wiring. Which is weird, because it clearly has pickups. But there are no wires.
I also had to pull every piece of it apart and clean it. And I still have a ton of work ahead if me before its fully set up, playable and ready for the stage but hey, I've fixed worse!
Also, the neck RULES! It's thicker and a bit rounder but it fits like a glove and feels like butter. This is definitely a few steps ahead of my old DK2M that I had last year.
Thanks guys! Enjoy!
-Damien