Discussion Starter
·
#1
·
It has been ages since I posted anything on the jemsite forum, but I thought that this might be a good reason to do so. I was recently given a second-chance offer on a near-mint all-original 1994 Ibanez FGM300MG guitar and immediately seized the opportunity. I am so excited to be able to finally play (and own) what I have always considered to be the coolest Frank Gambale model. Though I seen auctions where others have replaced them, it still has the original Fred LITE neck pickup, Fast Track 1 middle picup, and PAF Pro LITE bridge pickup with coil taps. There are no neck joint cracks and the neck is in top condition. It has minor swirl marks on the back and some smudges on the pickup mounting rings but it is in amazing condition for its age. I gave it a thorough inspection and moderate tune-up (Thanks Rich at ibanezrules for your web info!).
Sadly I must admit that I was the first to make any modifications to this all-original guitar a week after it arrived:
(1) I removed the strap pins and replaced them with silver Dimarzio ClipLocks and
(2) I installed two Göldo Back Boxes.
Here are some picks that were posted by the seller on the bay of evil: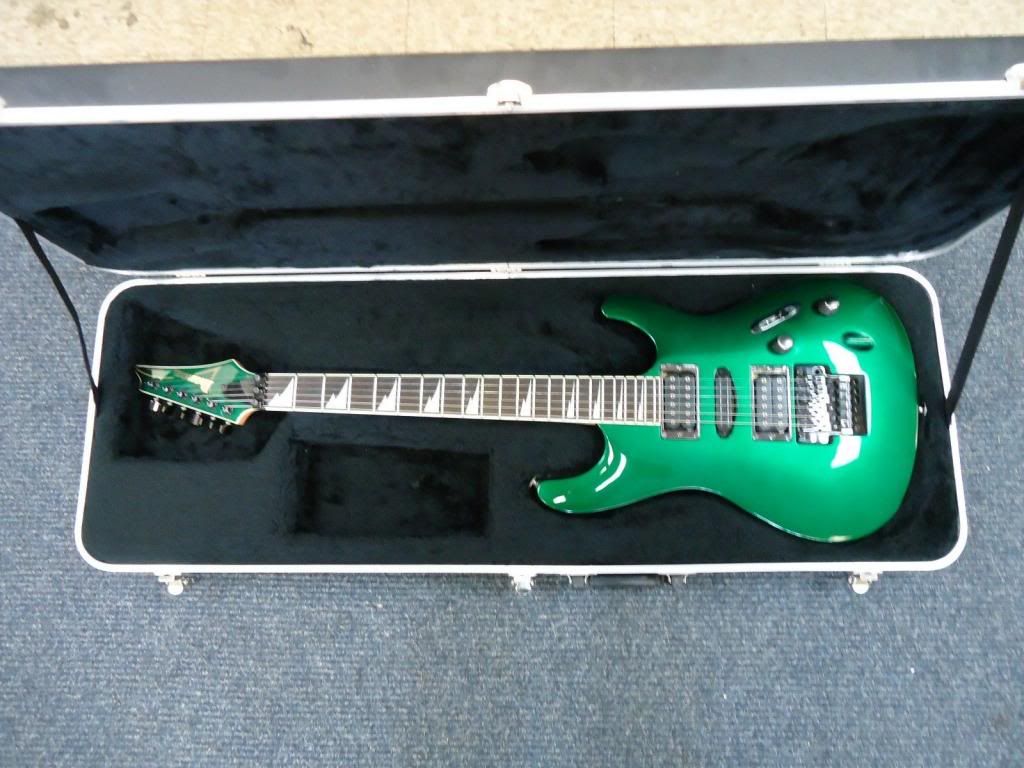 1995 FGM300 Catalog Information can be found here:
http://www.ibanezrules.com/catalogs/us/1995/95022.jpg