Discussion Starter
·
#1
·
Santa came a day early. The FGM arrived today and I gave it a quick once-over. The guitar has more wear than the seller let on but NOT to the point where I'm extremely disappointed and most, if I choose to, can be fixed without a lot of drama.
There were two main spots in the photos detailing paint removal down to the wood so I knew about those. There are one or two other spots, on top of the bottom horn and at the tip of the headstock (not unusual there). Other than that, the back trem cover was missing (easy to replace with a normal S cover but not an FGM) and the screw for the strap button on the horn just sits and spins. There's paint removed inside the spring cavity too, on the edge.
The neck looks to be in great shape. I didn't examine all the frets in great detail but it appears that it will not need a fret job. No divots. Back of the neck looks mint and all of the hardware is in good shape with the exception of the pickups which have corrosion on the buttons/blades. I think most of that will clean up although the blades are black. Not sure how I'll "restore" those easily just yet.
I would like your thoughts on whether or not to restore it. Now by restore I'm not saying in "mint" condition. I'd like to play the thing. Right now anyone on thegearpage.net would say it's a light relic. Hell, I just saw a post of someone who'd purchased a NEW Suhr 80's retro (probably cost north of $3000) and had it relic'd. I just don't understand that whole movement at all. I try to keep all my guitars in really good condition. If they have wear from play, so be it. I'm not a fan of dings and dents.
Some of the paint removal is down to the wood and thus, the wood is exposed to the elements. This worries me a bit long term.
At the very least, it's coming apart for a good clean. What do you guys think? Want to see some high res stuff NOW or after it's cleaned up? I can bring it into the studio quick and shoot some images. Some iPhone pics: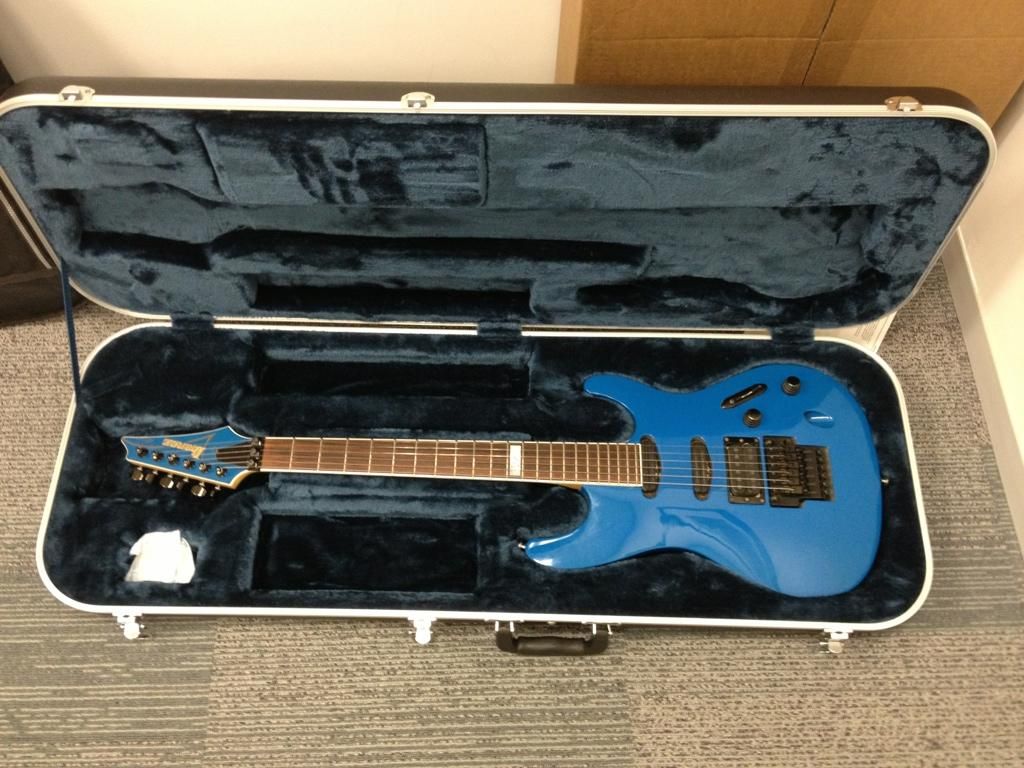 I didn't color correct this one in Photoshop before uploading. Color is pretty off.