Hey guys,
My son Gabriel born last year on the 14th of August :smile_big:, and since his first days here at home he always look with close attention to my guitars, especially the JSBDG :wink2:
So i said to myself: "Son i will give you the Universe", and so i did :smile2:
After searching for a few days, i found most parts i needed to build a UVMC tribute.
Contacted Christopher Woods, and he built me a fantastic UV body and Blue DNA pickguard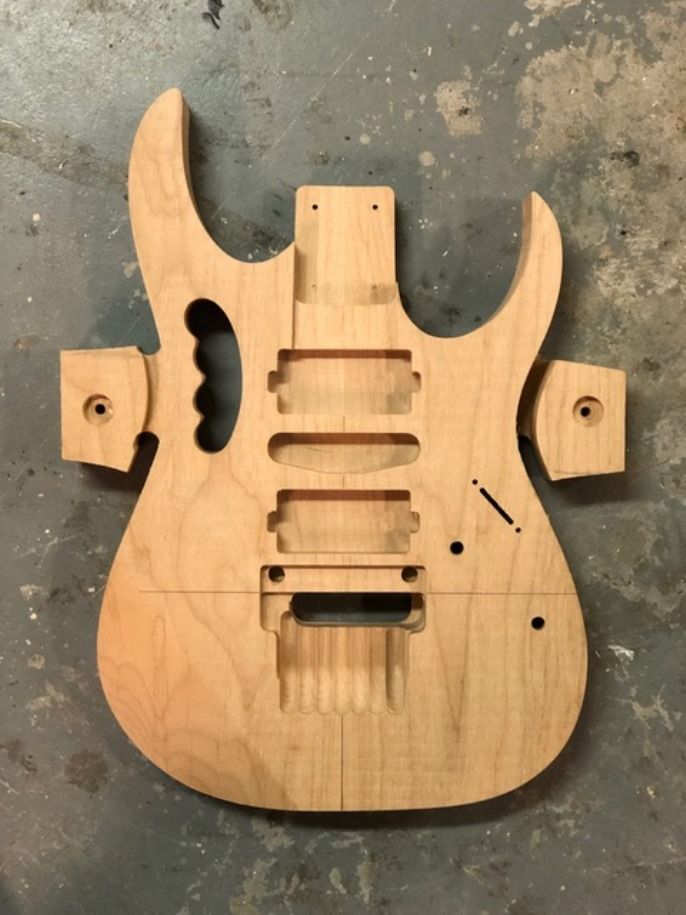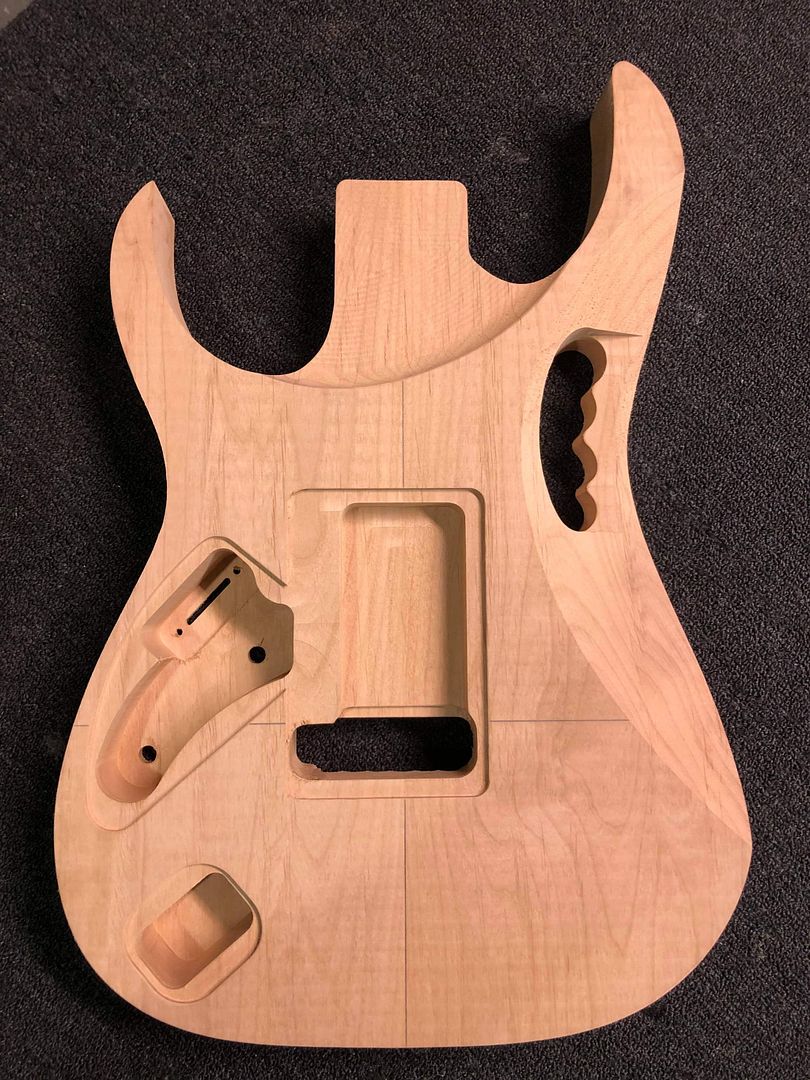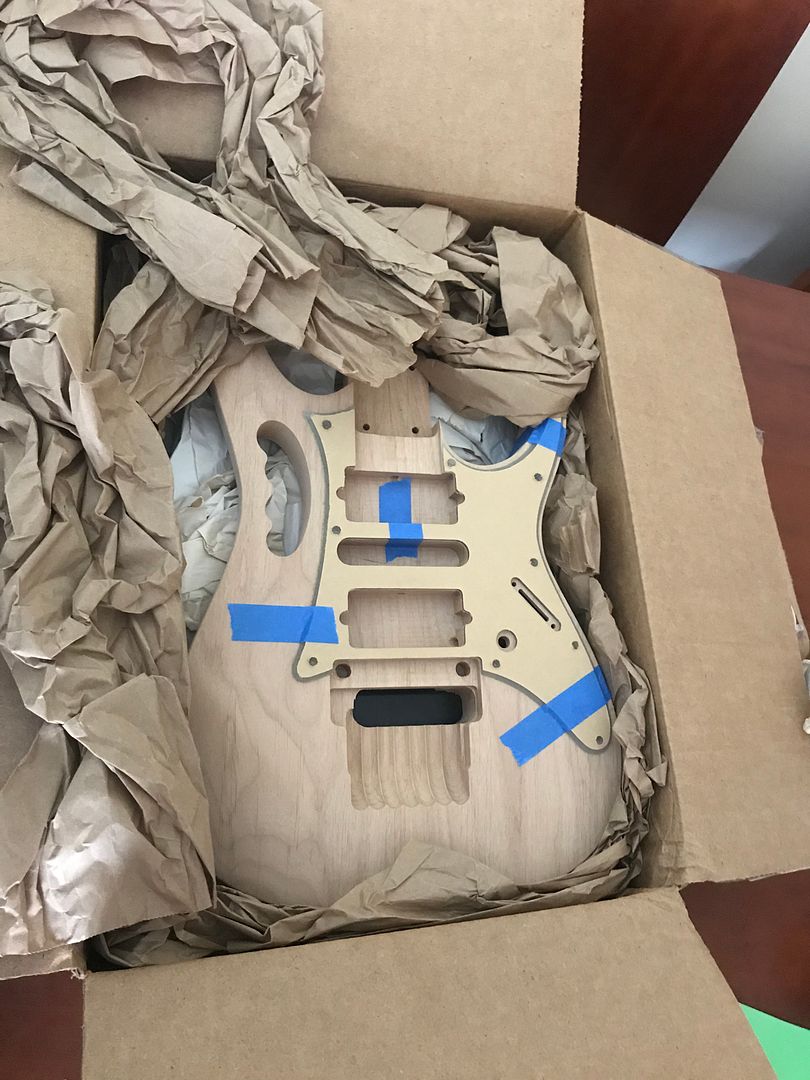 I was in doubt if i would ask a custom neck, but after a strong search, i found a NOS UV7BK neck! WOW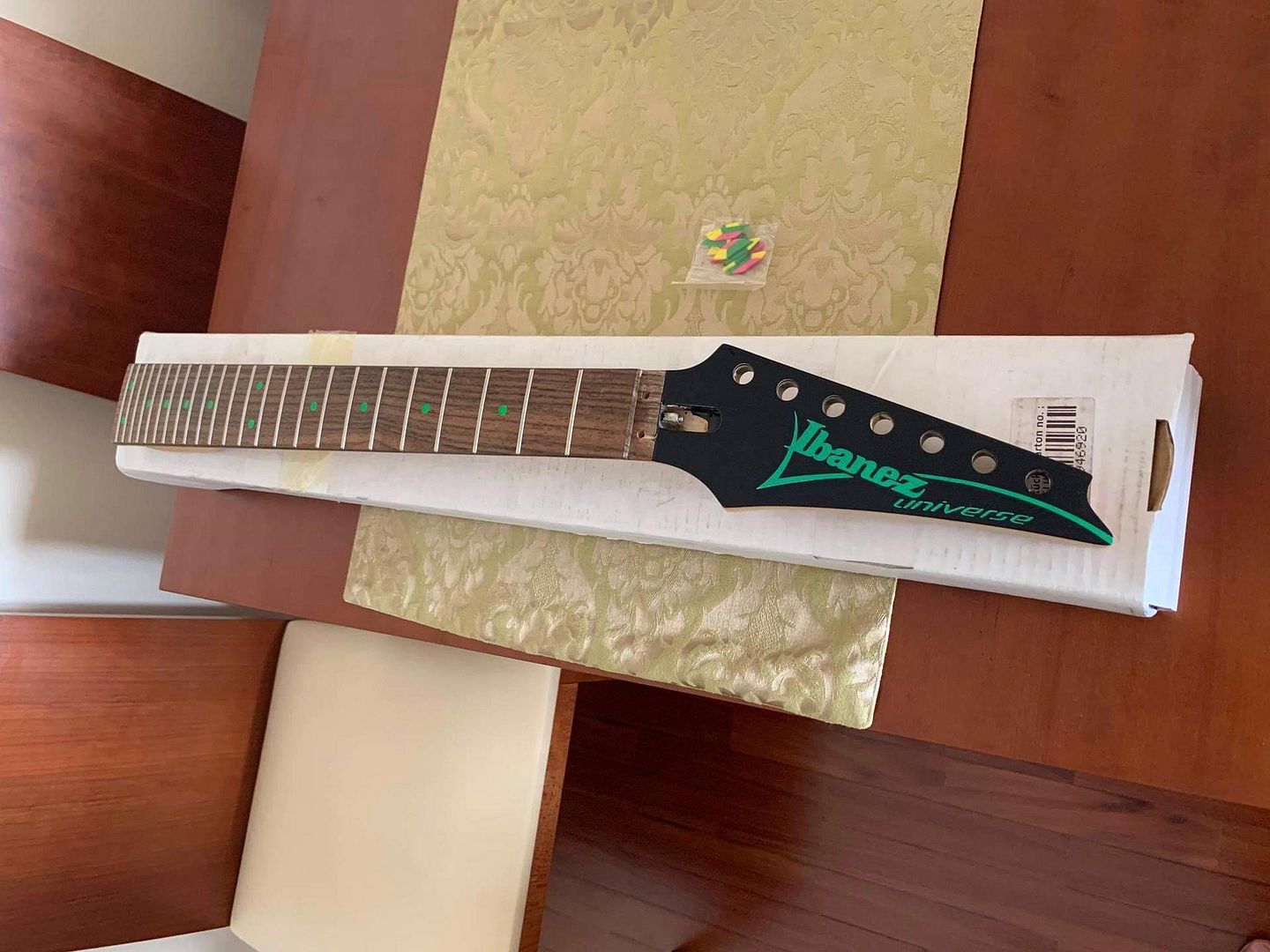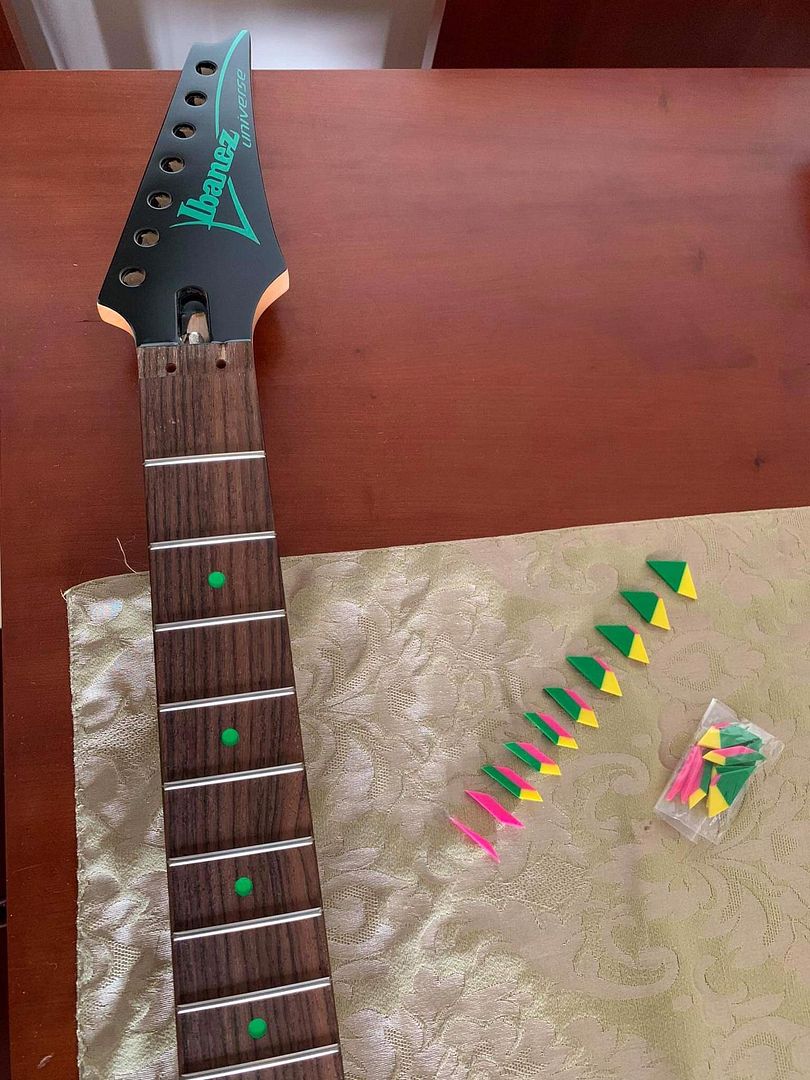 Got the pyramid inlays from Inlay & Cia (
Inlay e Cia
) Brazil, many thanks William
Half way was done, but now the tricky part! Making the swirl. There is a lot of info on how to make a swirl over the web and YT.
So i took a dive on the process, got some good inputs and tips from a close friend who made some good swirls: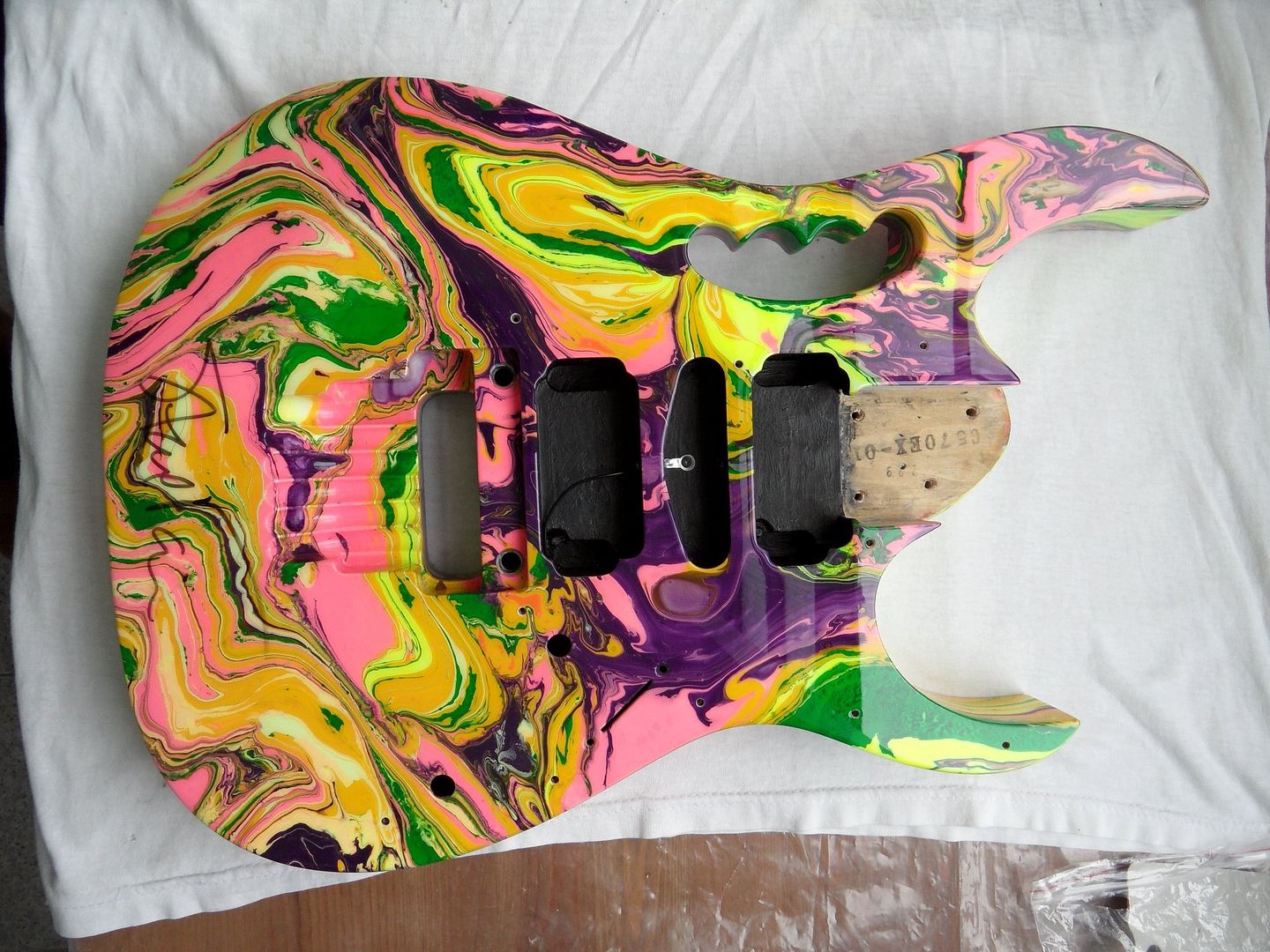 Making swirls is not an easy task, it takes a lot time, persistence and will.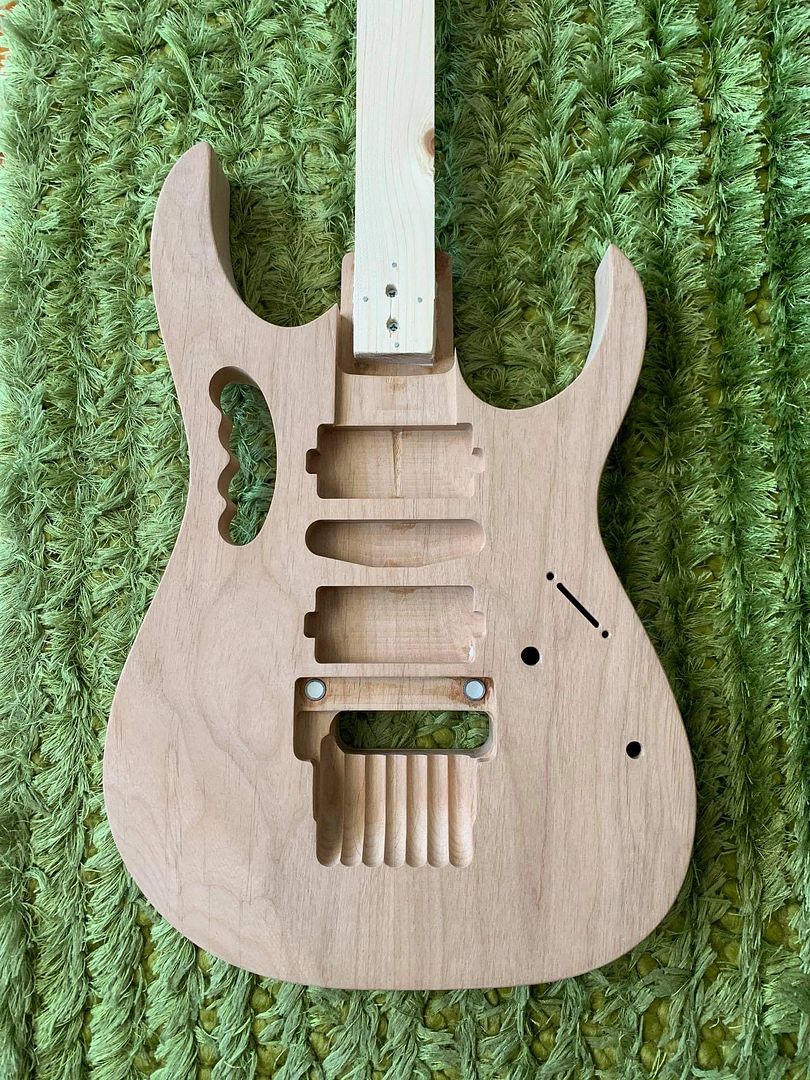 Locked and loaded, now for primer and swirl time!!!
I made a few trials first, and the result was this baby! My first swirl:
After the clear coat i installed The terminator EVO Kit from Mad Hatter Guitars, you can never go wrong with these! Many thanks Ed!
While waiting for the neck to come back from my luthier: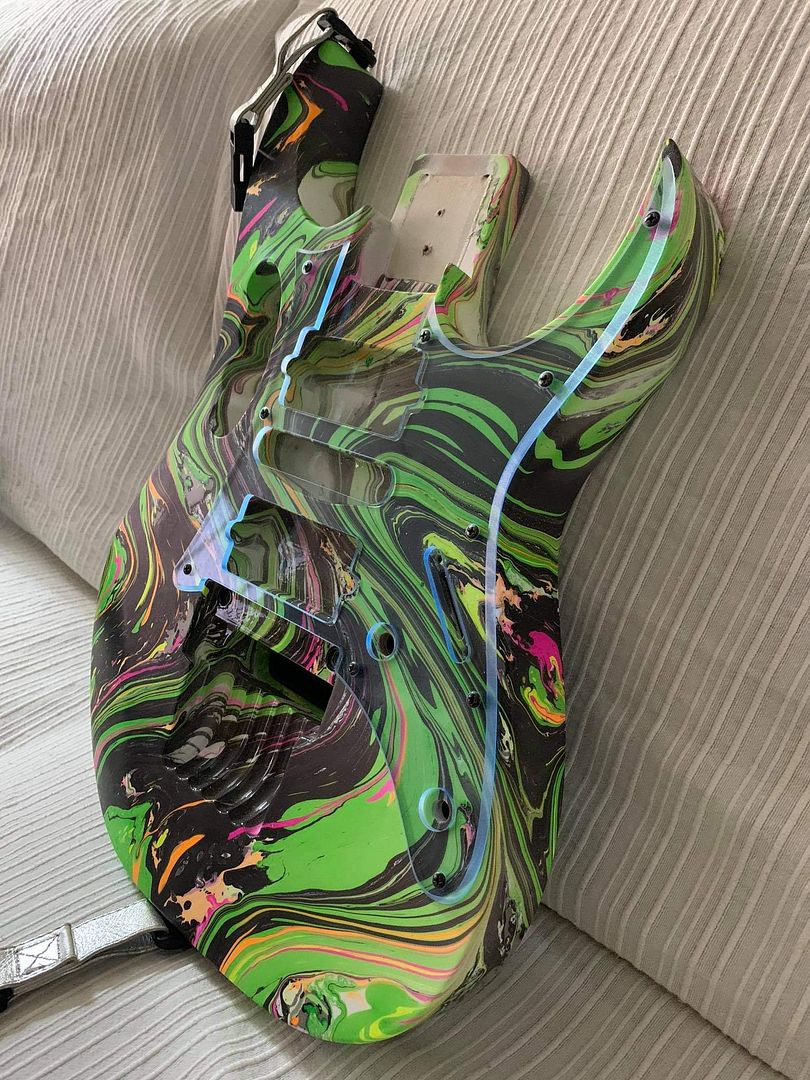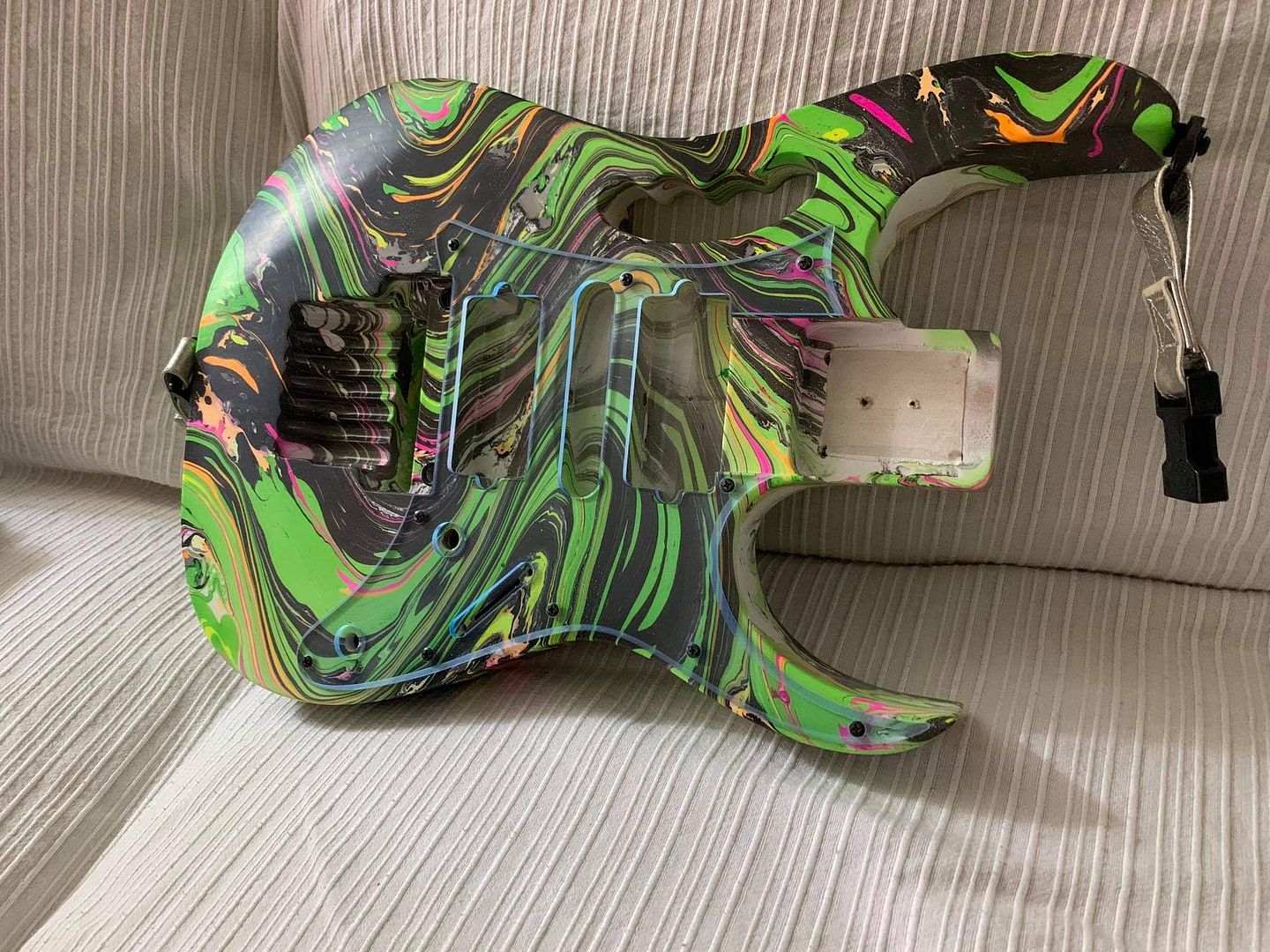 And yes, i did another swirl while waiting :wink2: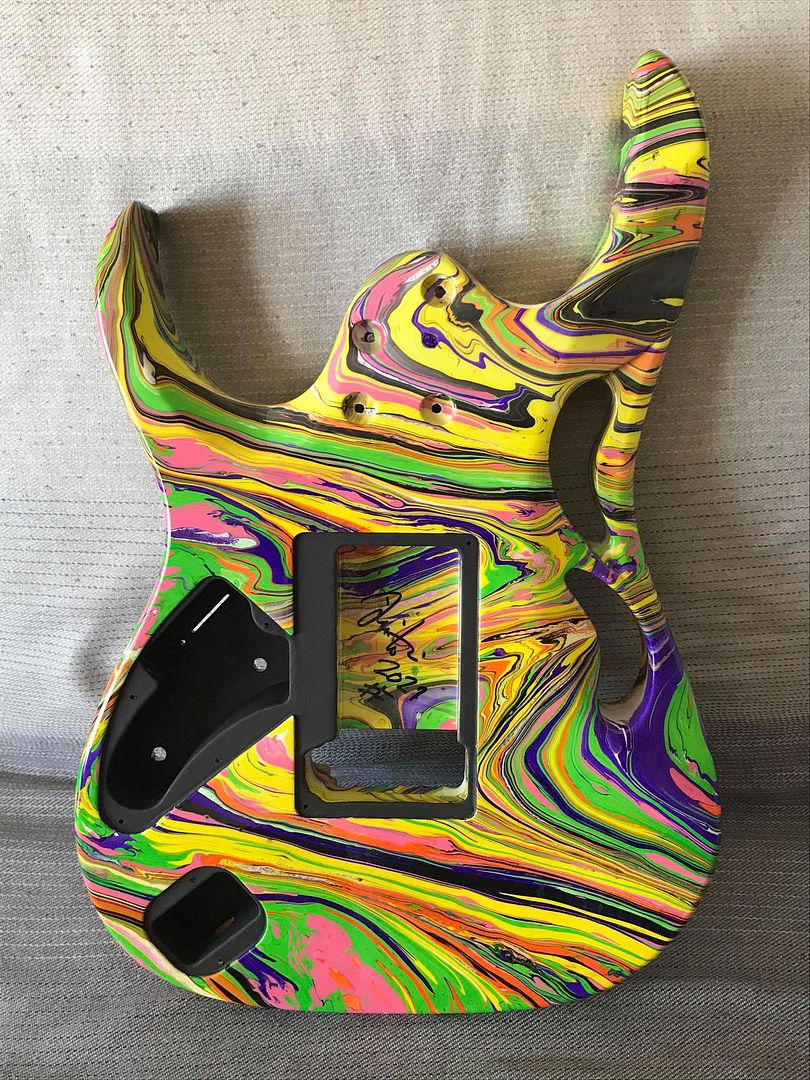 I made the PIA PMC just for fun, i was not assembling the full guitar, so sold it. Went to a good home in Scotland! Take care of it Gary :smile2:
So the neck arrived! And the fun part begins: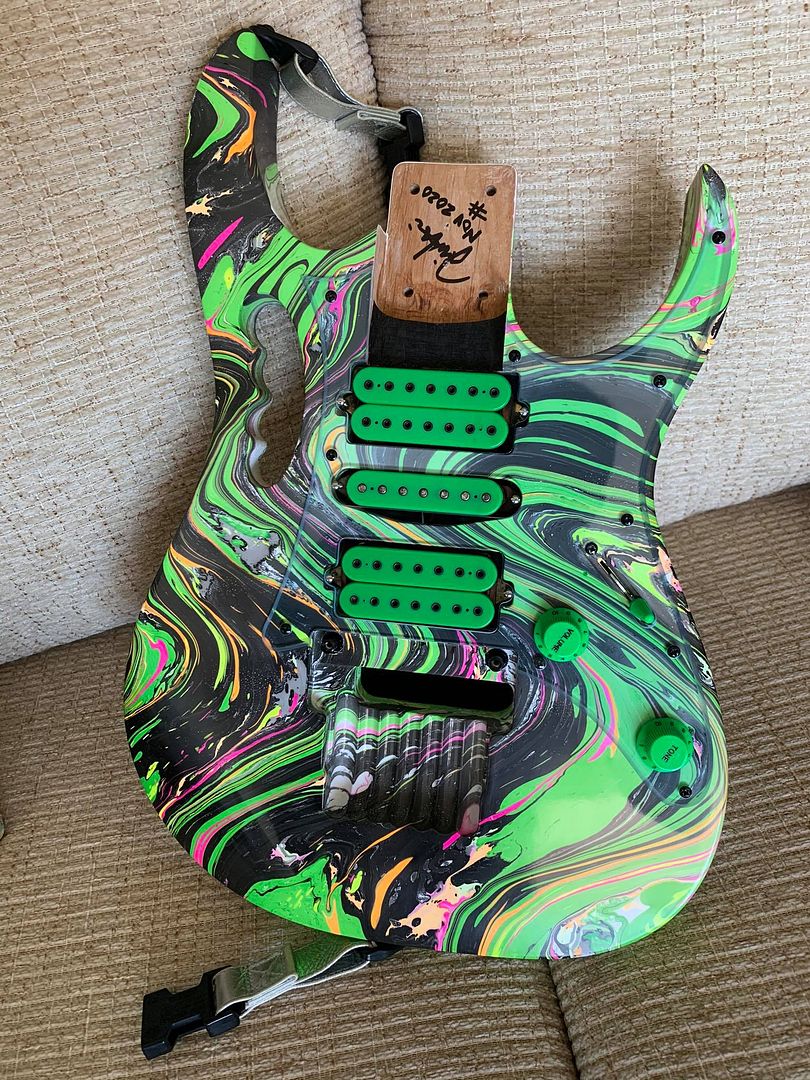 Also got a UV1000C case for it, and here is the final result: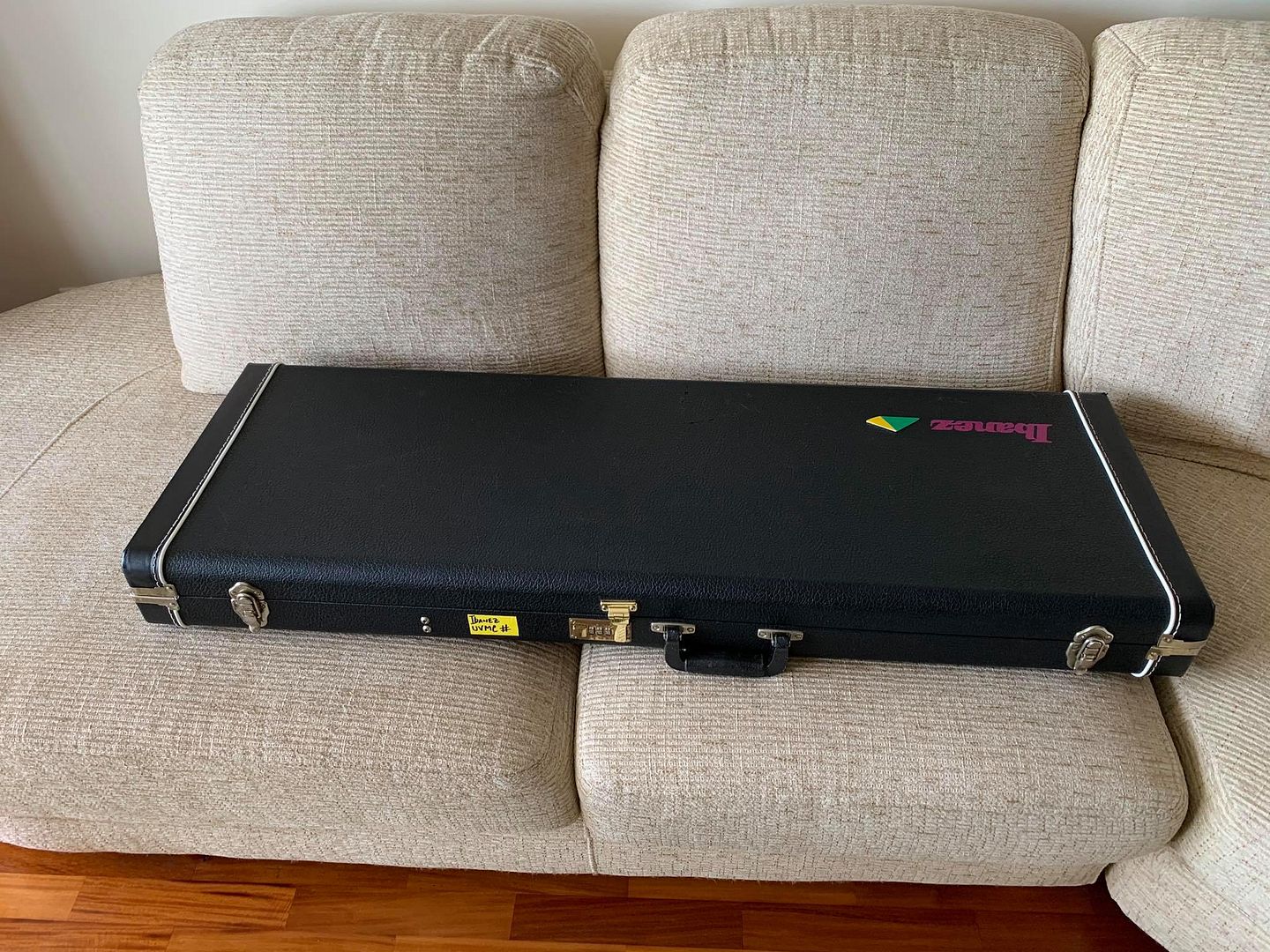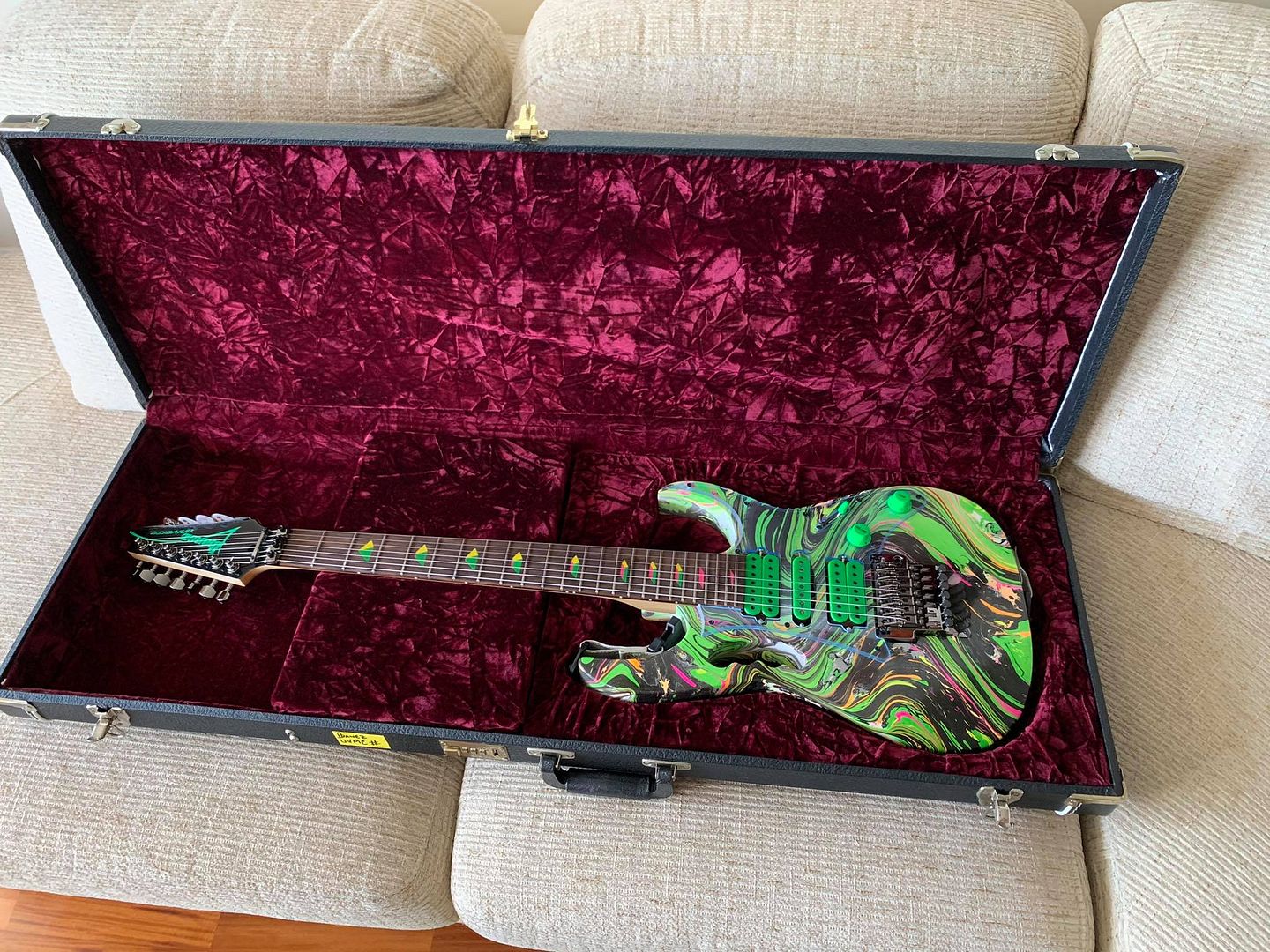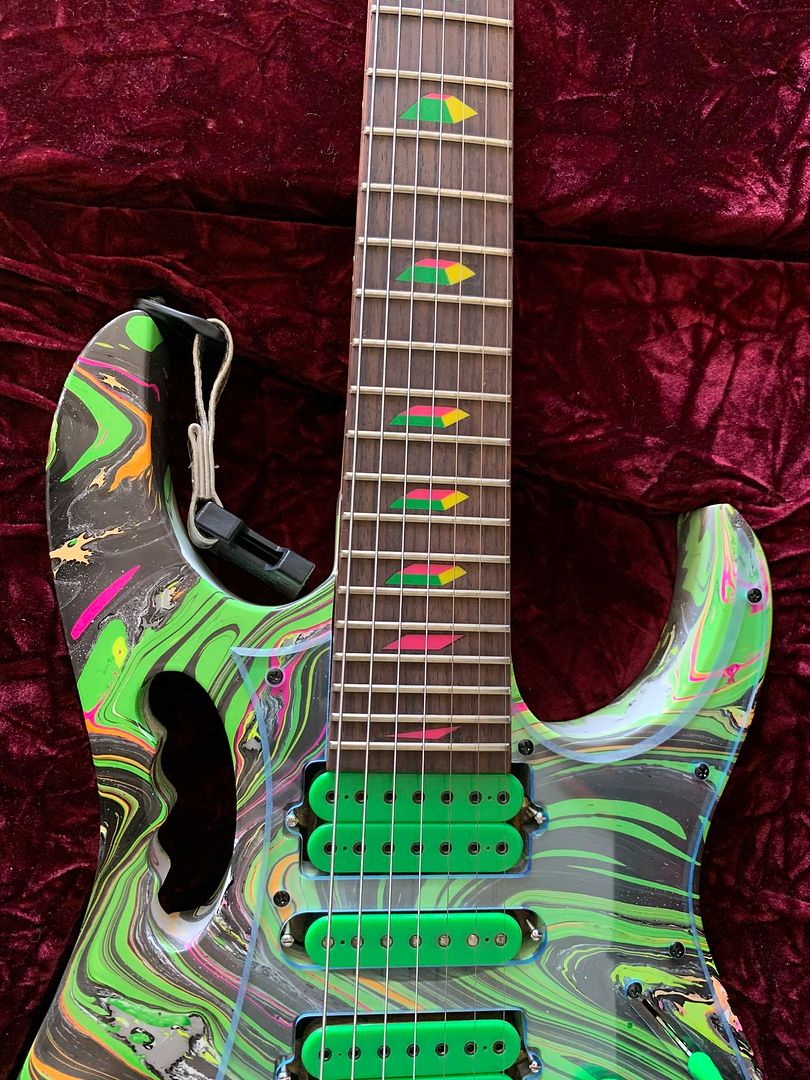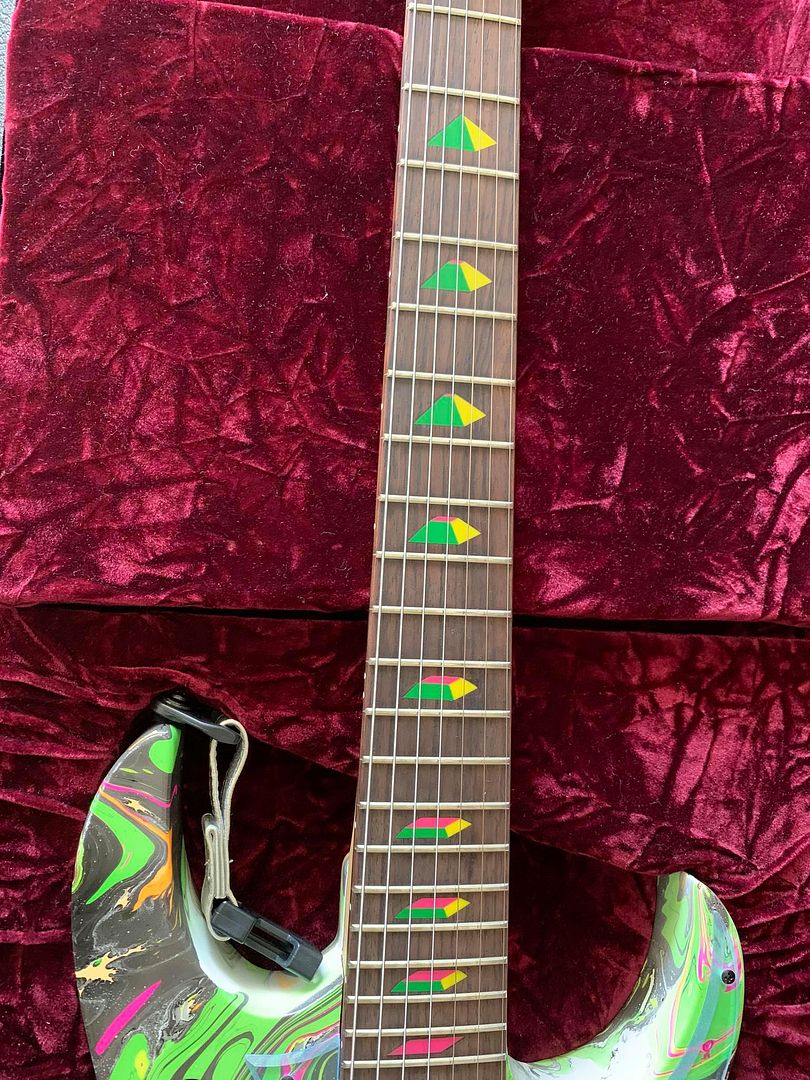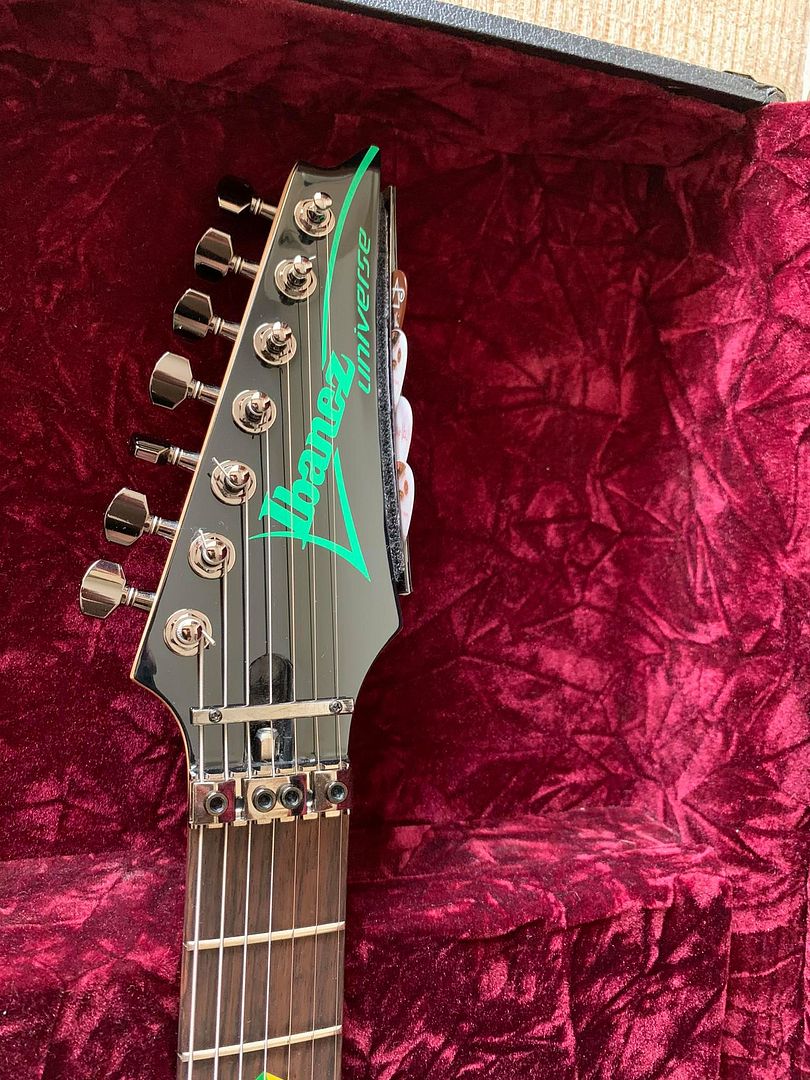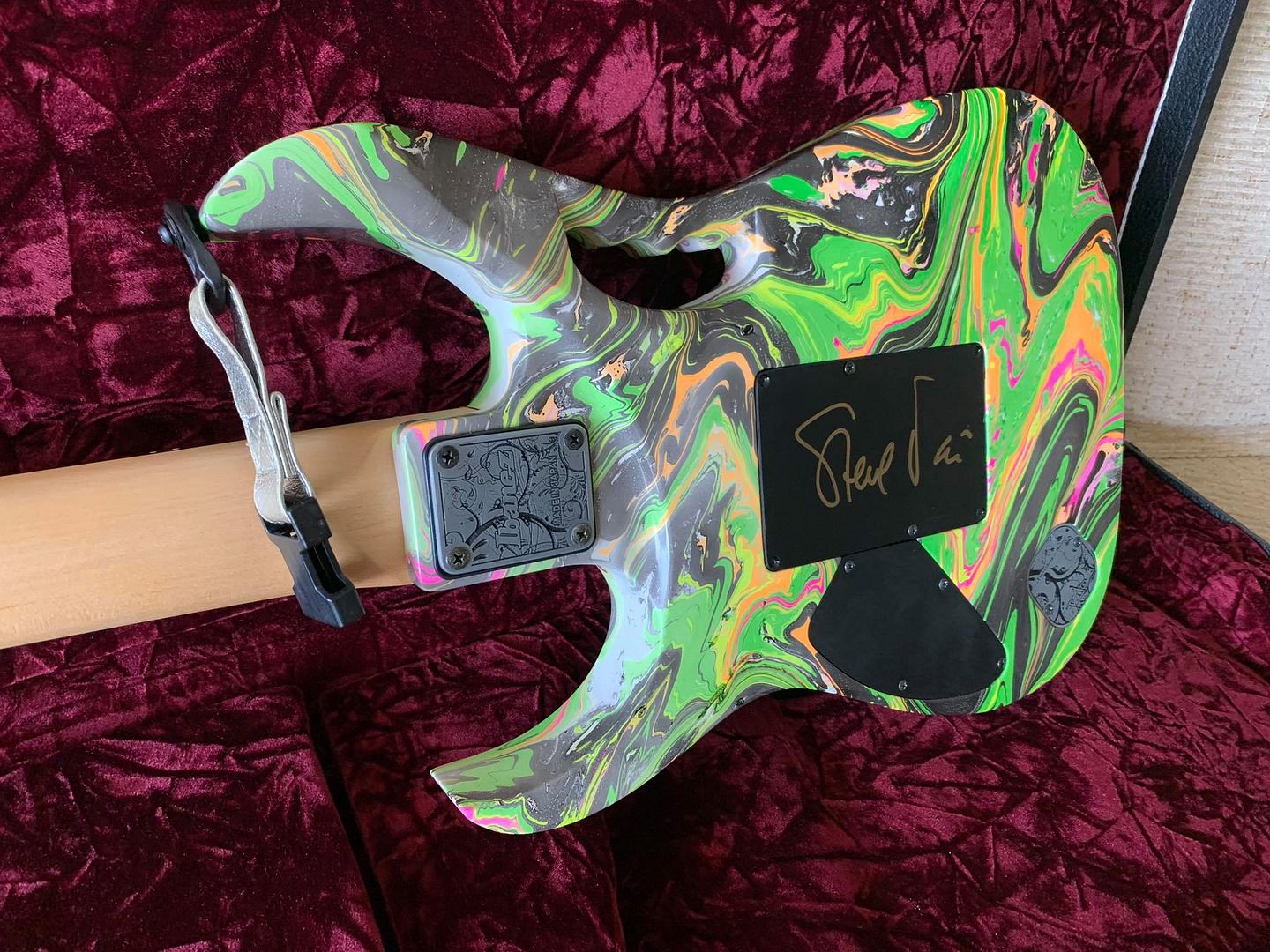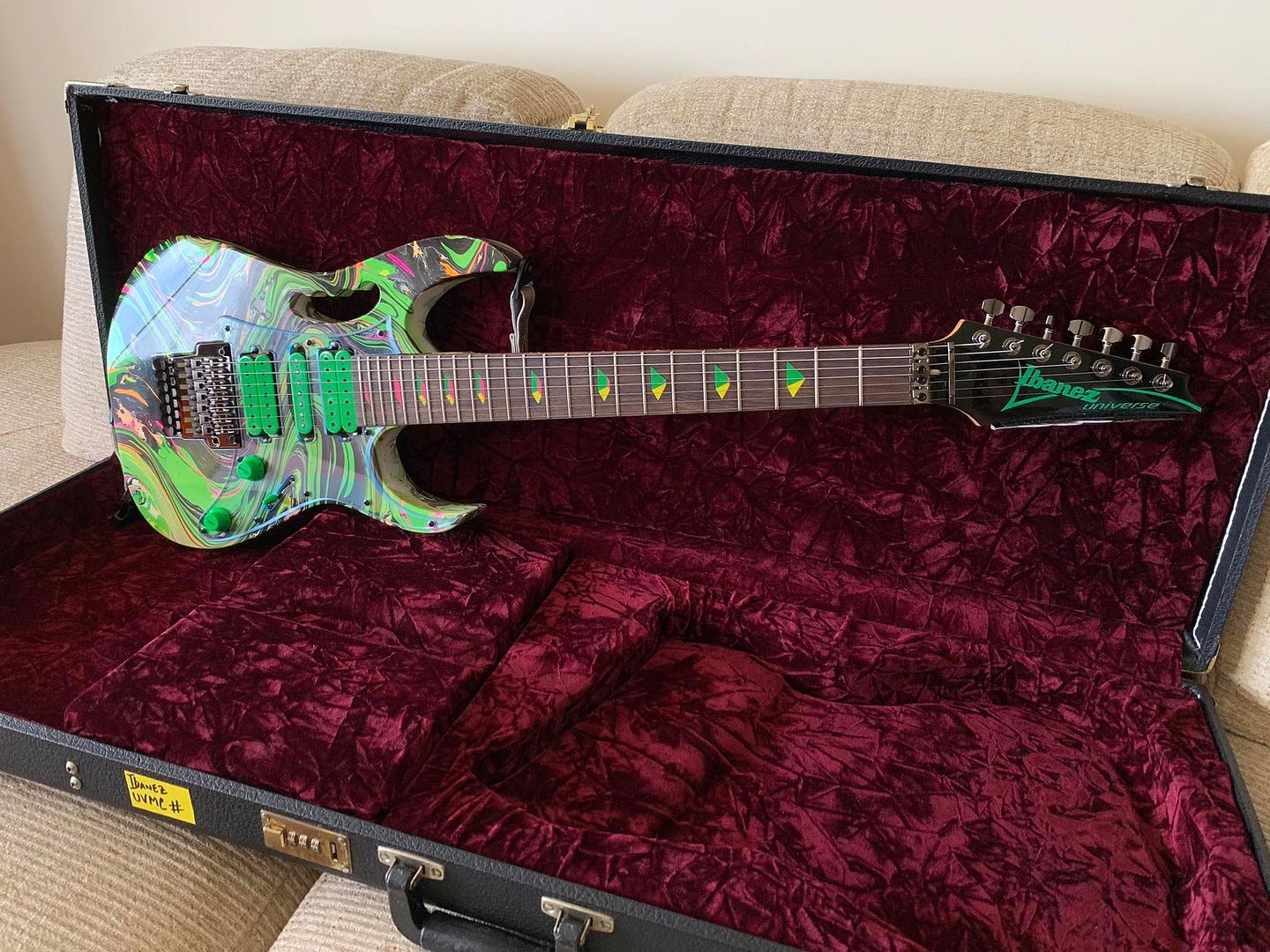 And Gabriel approved it :angel: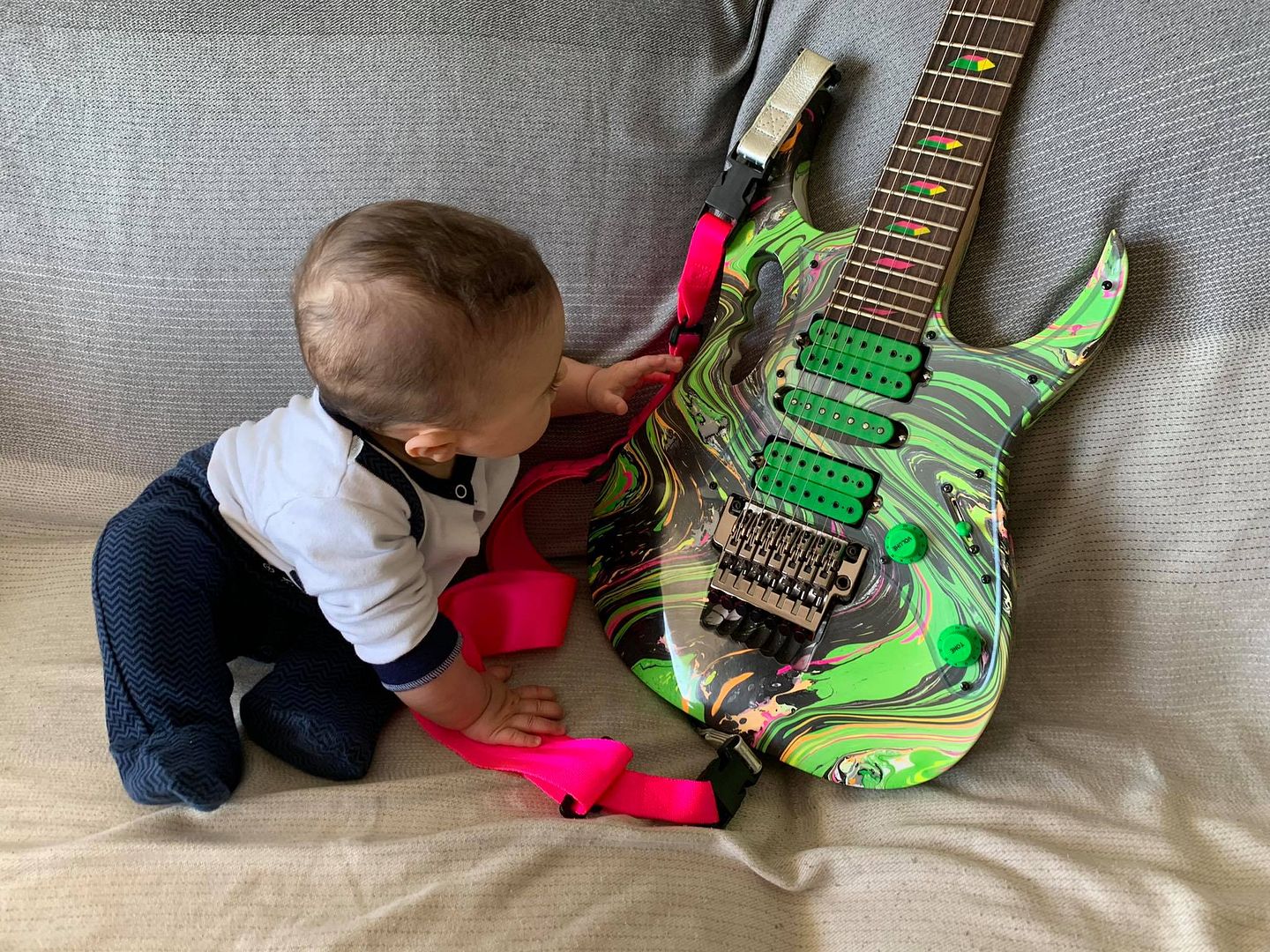 A very special thanks to Christopher Woods for the body and pickguard, Sebastian for UV7BK Green Blaze pickup set,
Mario from Guitar Lounge in Austria for the neck and tremolo parts, Mad Hatter Guitar for the electronic, Rich from IbanezRules for some parts and info,
Inlay and Cia for the pyramid inlays, Luthier Mário Filipe Brandão and some close friends who back me up on this project.
Until Gabriel can play this wild one, i will take care of it.
On the Ibanez Universe booklet:
The Ibanez Universe 7 String
"If you are into playing Rock and Roll, well just crank it up and start pumpin´away at a low 5th or an open D chord. Prepare to move some air"
Best regards everyone and stay safe.
Cheers,
H.