Discussion Starter
·
#1
·
No, it's not the RG8527... But it IS a J-Custom, and it has 7 strings...
I tried that (8527) at the shop, and honestly, it sort of underwhelmed me after trying this one instead. Not sure if this is sold out of Japan, but I picked it up there in Shinjuku last week, and this was awesome.
Here are some pics:
Yes, there ARE 7 strings: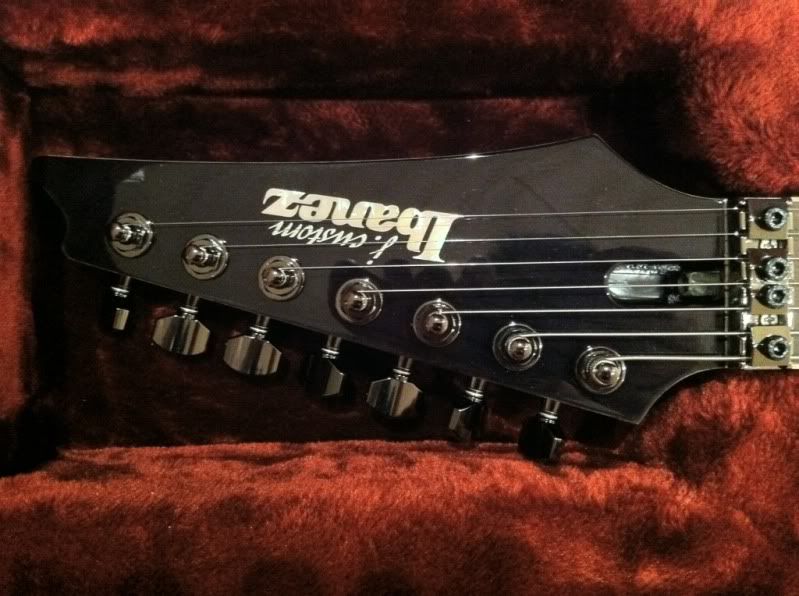 Tree Of Life in 7 string guise: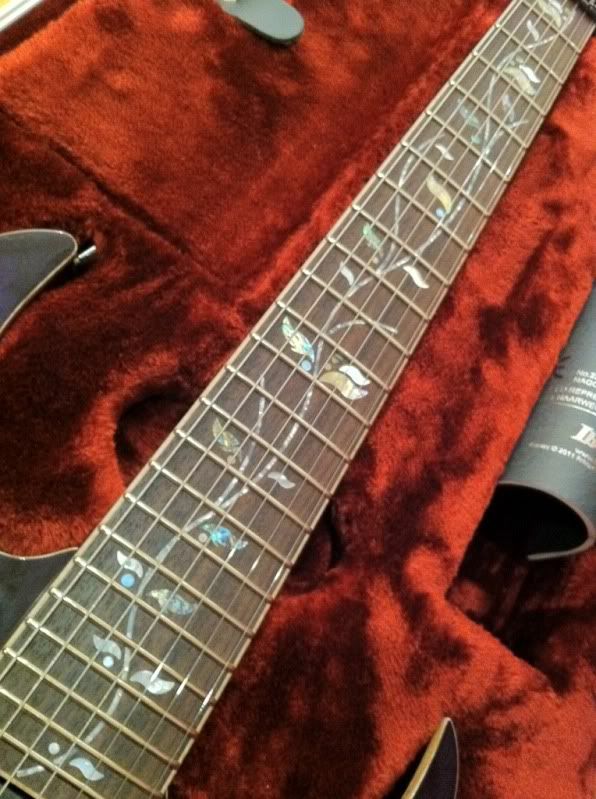 And here it is... an RRG8BX. I think that stands for Black onyx? Complete with EMG 707s and a nice light 2 piece ASH body...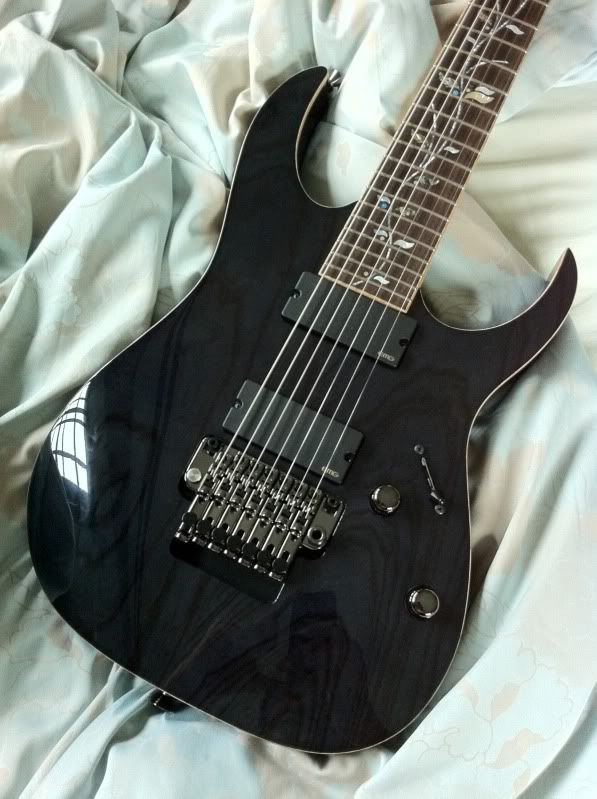 Faux binding... nicely done...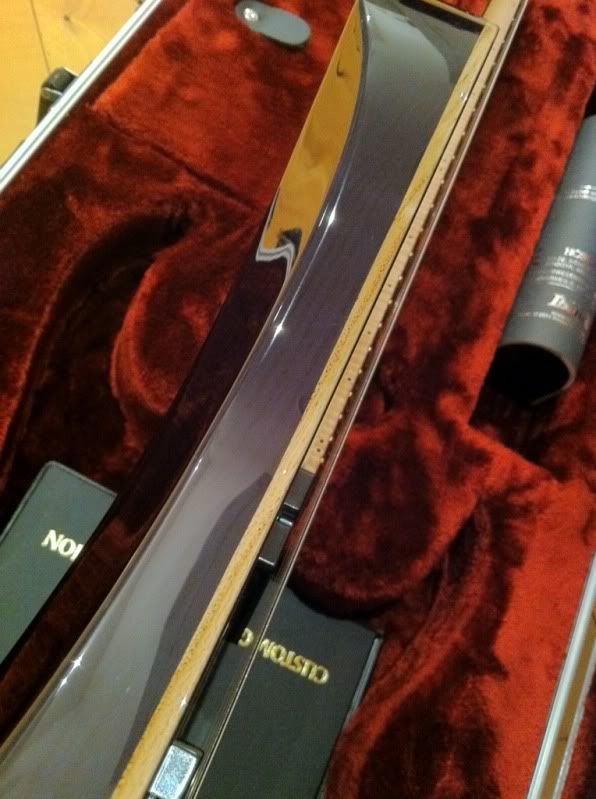 Here's the cert: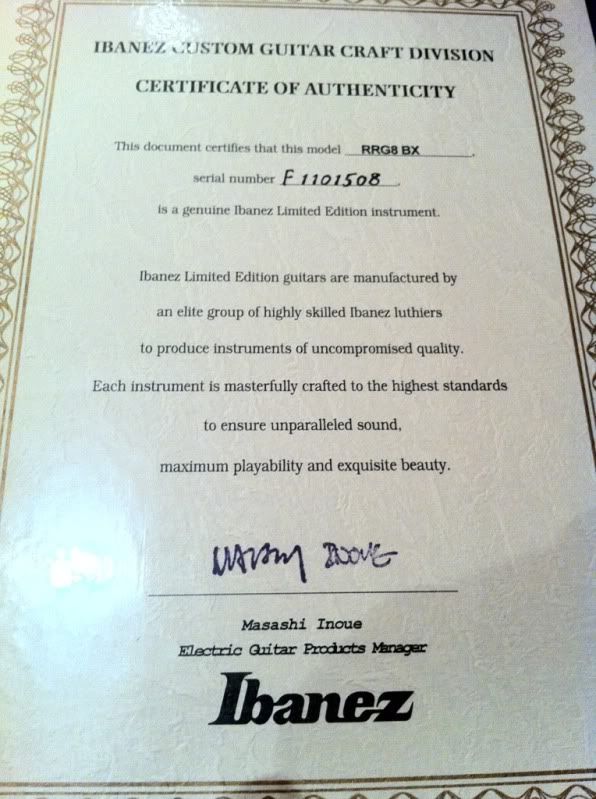 And here's a nice little case candy I didn't know about: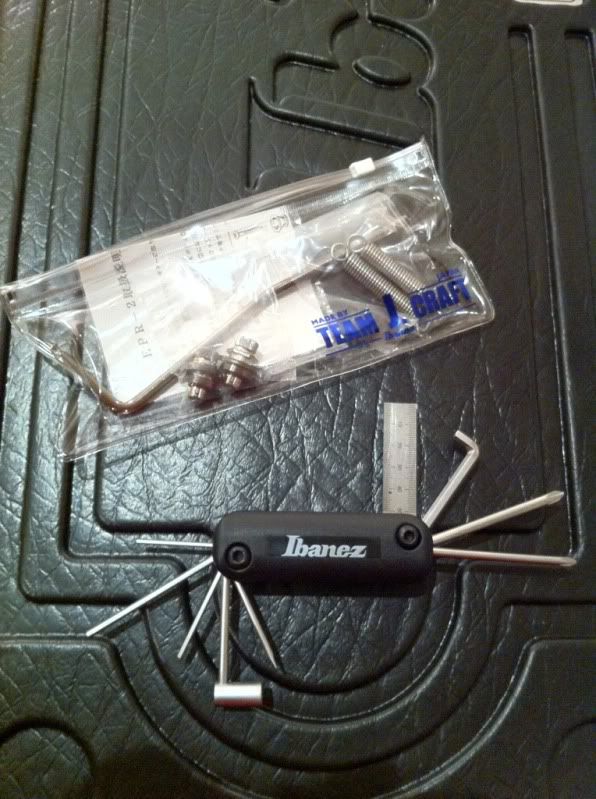 Straplocks, Springs and a set-up tool??? Wow!!!
Honestly, I was surprised to like the EMGs compared to the 8527... The guitar sounded lively, and sweet even! just very articulate, and piano-like. I might go for the 707tws so I can do the split thingie... Dunno yet... Probabably just want to play around with it a bit more first...
I'll see if I can get a shot this weekend with my JPX7!