Discussion Starter
·
#1
·
So I had to admit I've bought a lot of stuff on ebay and here on Jemsite for the past years, so I was looking around in drawers and boxes and found enough parts to assemble a complete awesome guitar.
Just had to make a middle single coil first. (long live the madness)
Body: RG3120
Neck: JPM
Bridge: Edge
Pickups: Dimarzio: Breed (br) Evo (mid) Paf Joe
Planning to get a Seymour Duncan Liberator so I can experiment with pickups later.
Wiring: pos 1. Neck Hum series, 2. Neck parallell, 3. Neck coil towards neck with middle single coil, 4. inside coils of both humbuckers, 5. Bridge Hum.
Now to the Pictures.
Clean Body.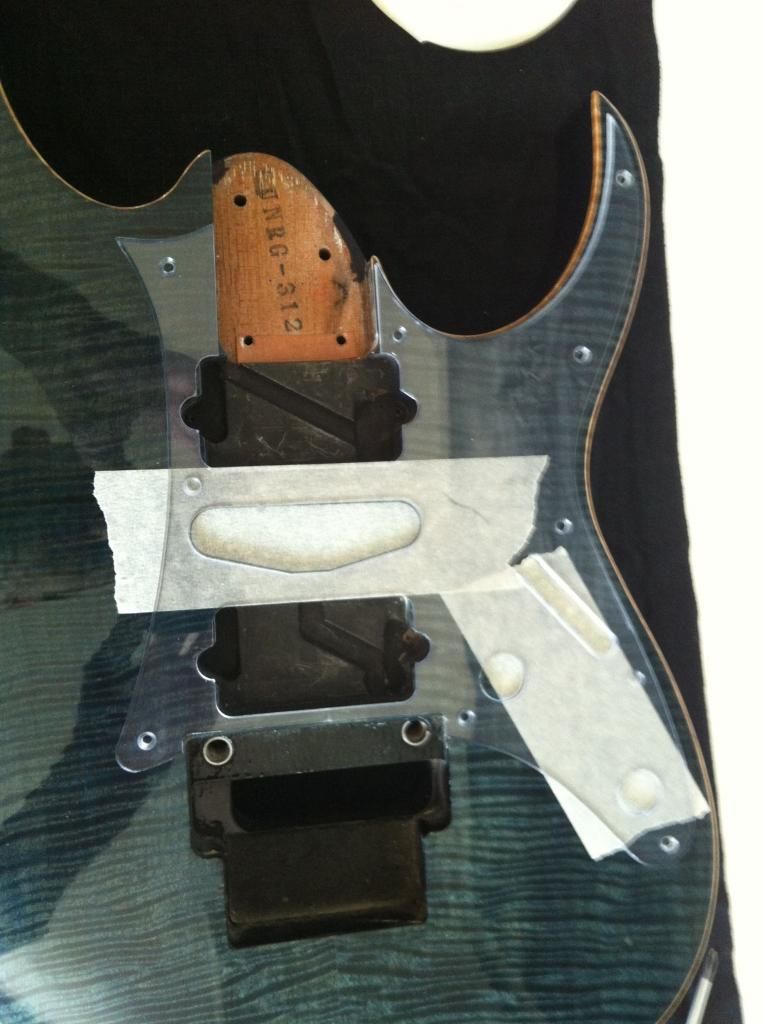 Using a Jem pickguard for correct position of the middle single coil.
Getting the template ready.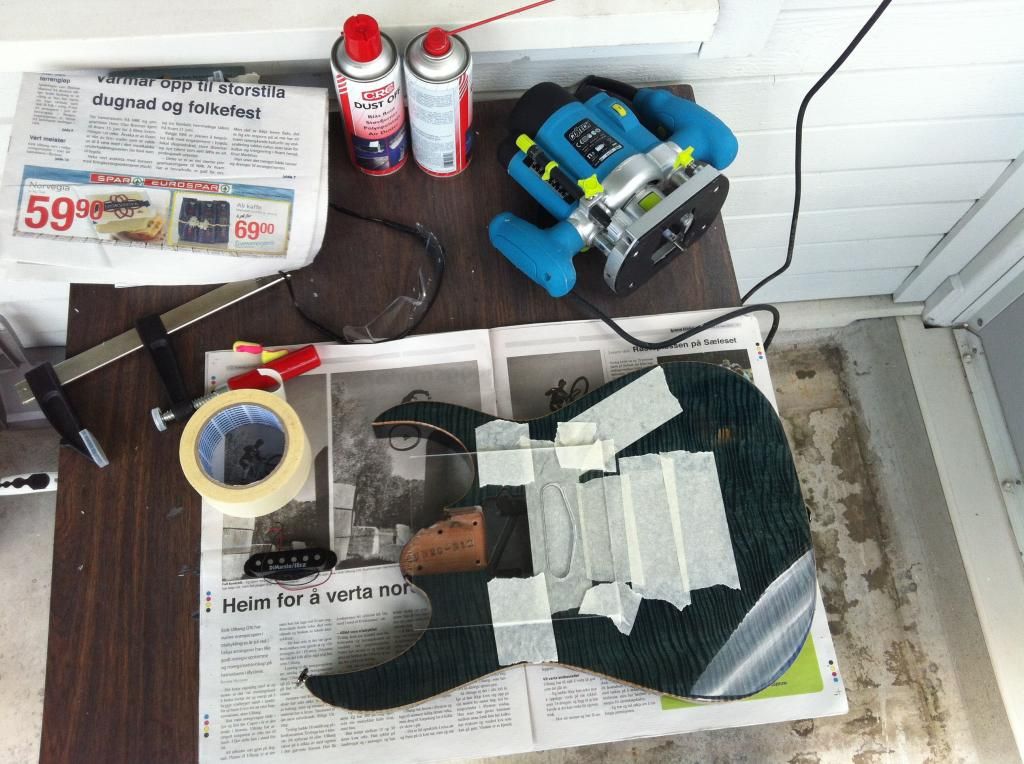 Workbench.
Cavity ready, painted with shielding paint from stewmac.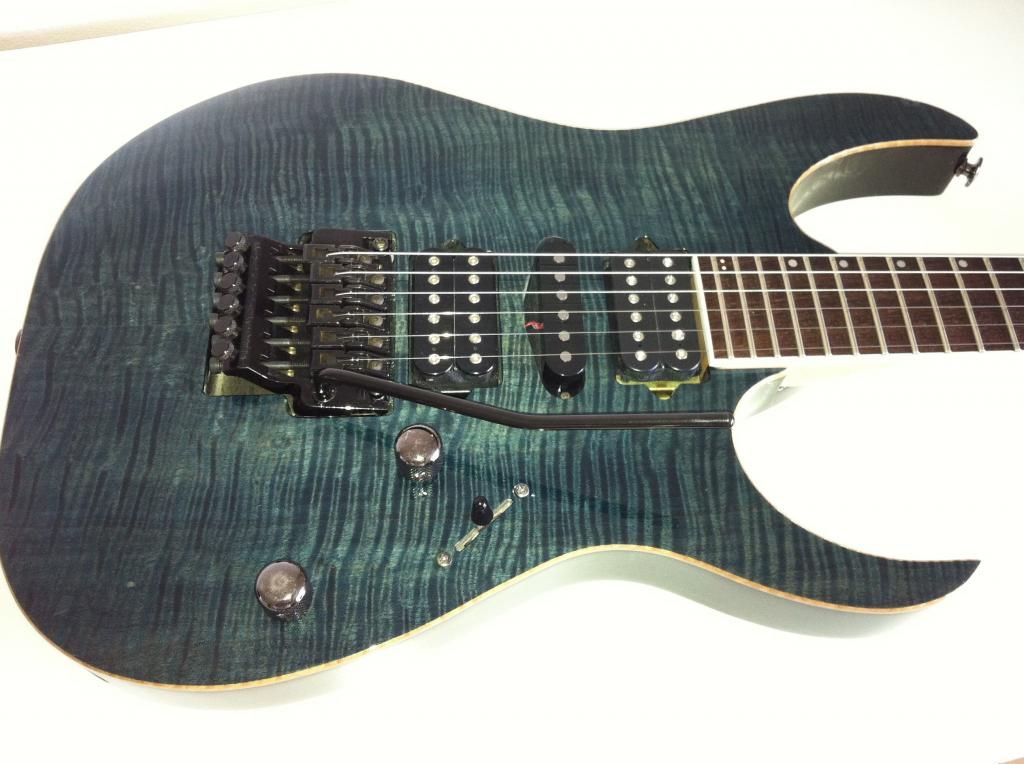 Body.
Complete.