Discussion Starter
·
#1
·
After months of saving(never really had to save up for anything up until now but still, lol)
Got a great deal on her too! GC apparently loves to sell 7620s real cheap. 250$ to be exact!!
Check her out!
What does the "S" mean on the headstock??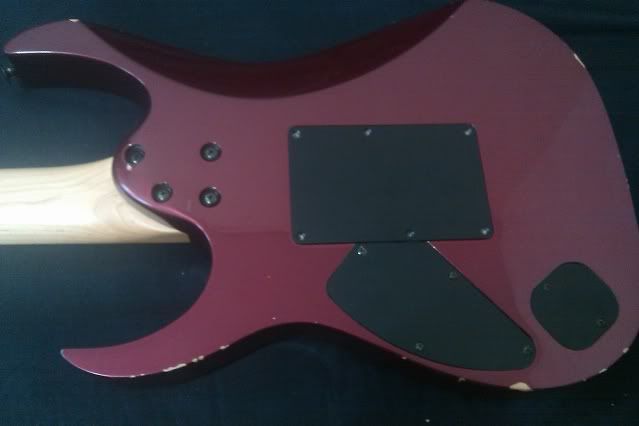 A lot of edge chips which is ok for me. The frets are practically new and the neck is nice and straight. Only things that need to be done are set up and cleaning the pots(noisy).
I also have a question about 7 string trems since this is my first 7 string. When I got it this morning, I immediately tried tuning up to standard. I was assuming they loosened the strings when they shipped it but the trem kept going up and up till I just stopped and gave up.
What do 7 strings usually come with gauge-wise? I'm used to 10s on my Jem so I am thinking these must either be 11's or really loose springs. What do you guys think?? The claw is screwed in a lot(less than 1/4" left of space). If the strings that are on are 10s that probably means I need to buy an extra spring or two, right?