Discussion Starter
·
#1
·
so today was probably the first and last time in my life where i was able to spend every cent i own on a guitar. and the result was a maton m325.
i decided a while ago i wanted a decent acoustic. not some $400 job, but an actual decent one. i already have a good 6 string electric and i don't really neeeeeeed a 7 string and i've always liked acoustics so this is what it was.
i set out to find the best playing acoustic i could in my price range (i paid $1,800 for the guitar and a $300 flight case). i wanted an acoustic that played almost as well as my RG and had nice low action (i'm into al di meola and john mclaughlin).
played some cole clark fat lady's and didn't really like the necks on them for some reason. the maton's neck is fits right into my hand and the action is really nice and low right off the bat. it also has a really great pickup system in it too.
as far as the sound of the guitar, well i know almost nothing about acoustics but it sounds real good to me anyway so i guess that's all that matters.
soundboard: "A select" grade solid stika spruce
back and sides: queensland maple
neck: queensland maple
fingerboard: rosewood
bridge: rosewood
headstock: queensland maple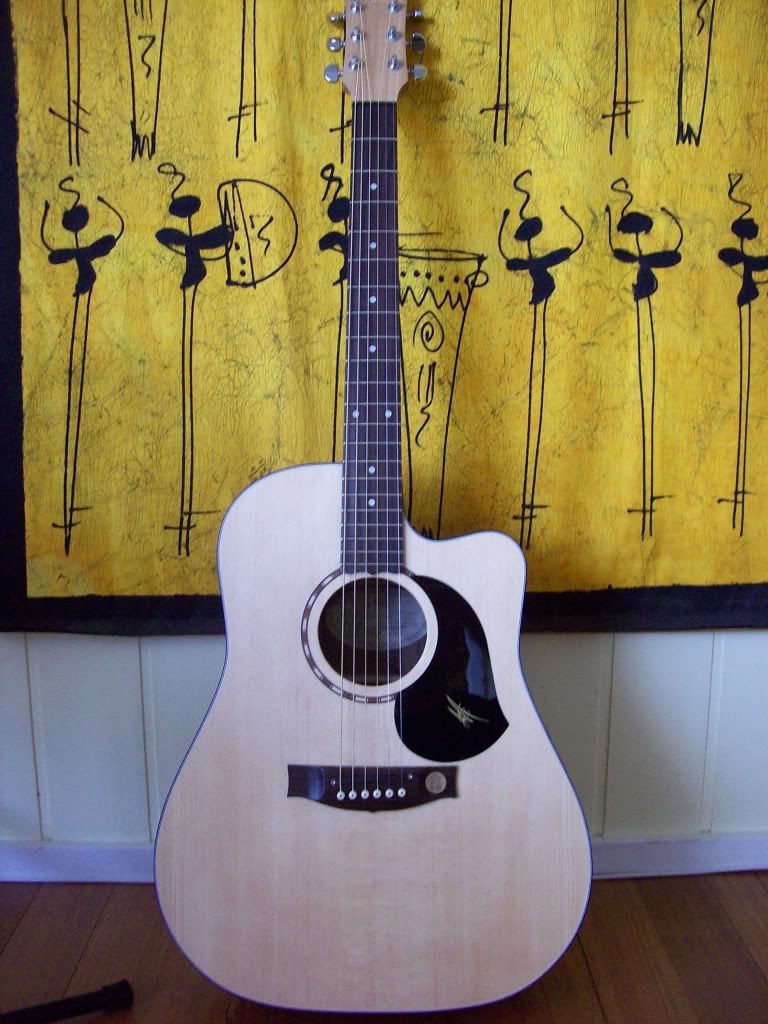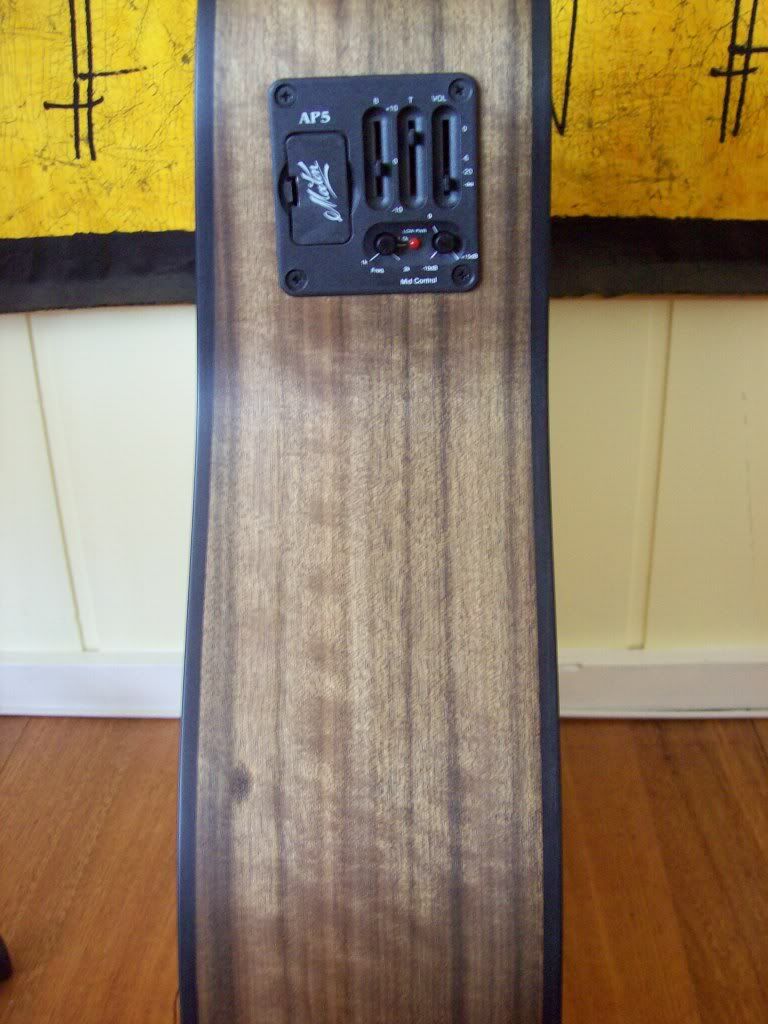 really nice grains on this guitar