this is my JEM BMC custom handmade.
my guitar
the pickguard, covers and the inlay are of acrylic gold mirror
GOTOH machine tunning and bridge GE1996T Floyd Rose High Stability System
Dimarzio evolution pickups (Neck Middle Bridge)
eletric circuit cables are silver coated
Stainless Steel fretwire
the body is brazillian cedar wood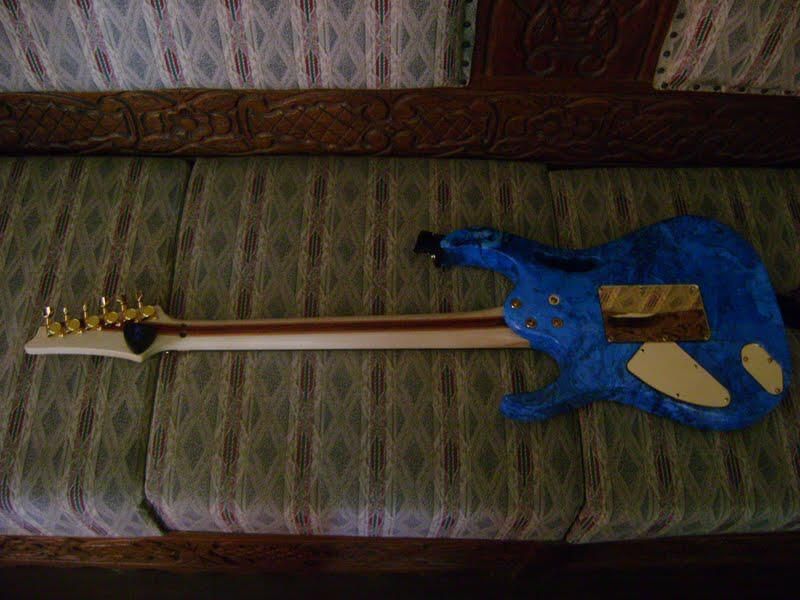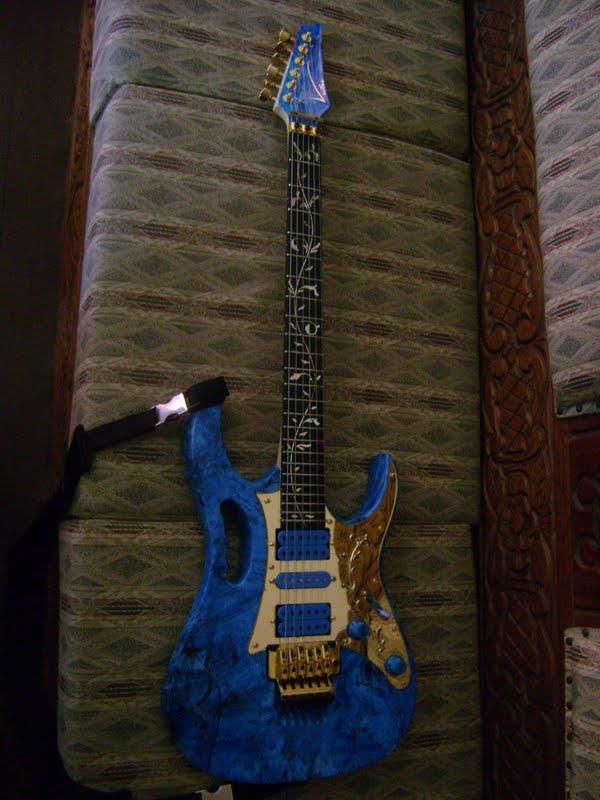 the fingerboard's wood is a indian ebony wood.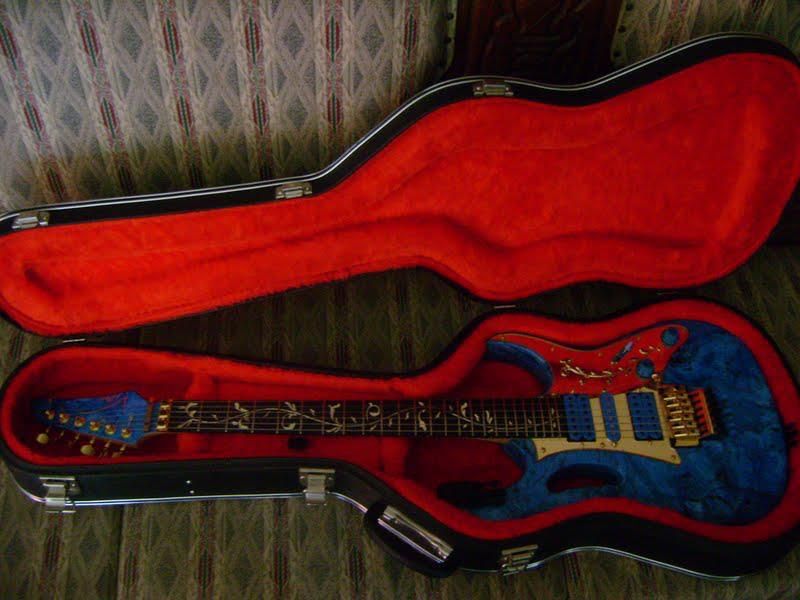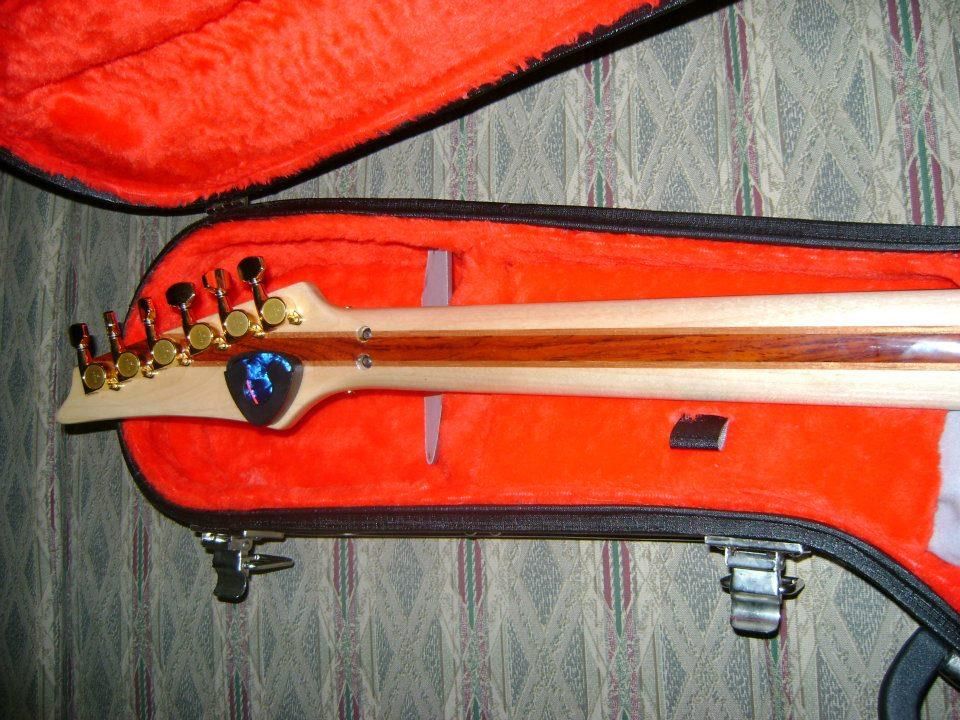 the neck's woods are cocobolo wood in center, spanish cedar wood around (of cocobolo) and sugar maple.
The sustain is incredible with hard harmonics and bass tones unbelievable, very aggressive and heavy, however, melodic and shiny.
The brazillian's cedar wood is more dense, and delivery more bass sound that honduran mahogany.