I always loved the design of a RG. But i want some kindo vintage inspiration on it, sometimes.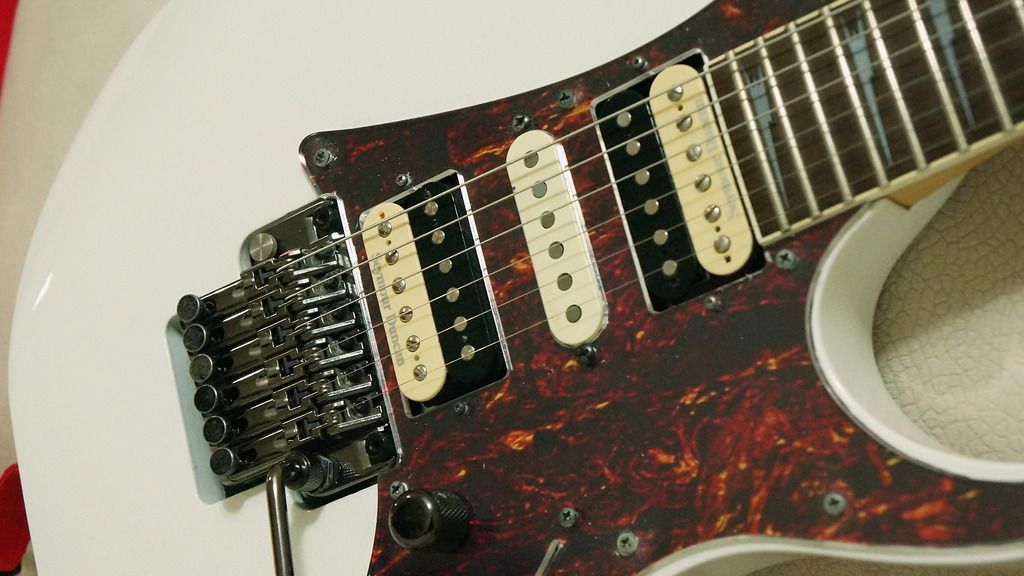 Some, says she looks more like a TAM10 but to me, it is looking more like an 60s strat without dents, scars and discoloration
Pickups:
Bridge: Seymour Duncan Custom V
Middle: Dimarzio IBZ
Neck: Seymour Duncan Pearly Gates (Bridge version)
Hope you like?