Read a few posts around the interwebs, but I'm also gonna ask you guys:
Are there any good shops that offer spare parts for the old Pro Rock'r bridges?
I've just inquired with Mr-Ibanez about a few parts (awaiting reply), but if they're not available from him, I'm kind of screwed. Rick likely do not have it (based on a thread on here) and Evilbay has been scanned through without luck.
Specifically, I'm looking for a black fine tuner and the Teenut (pic below):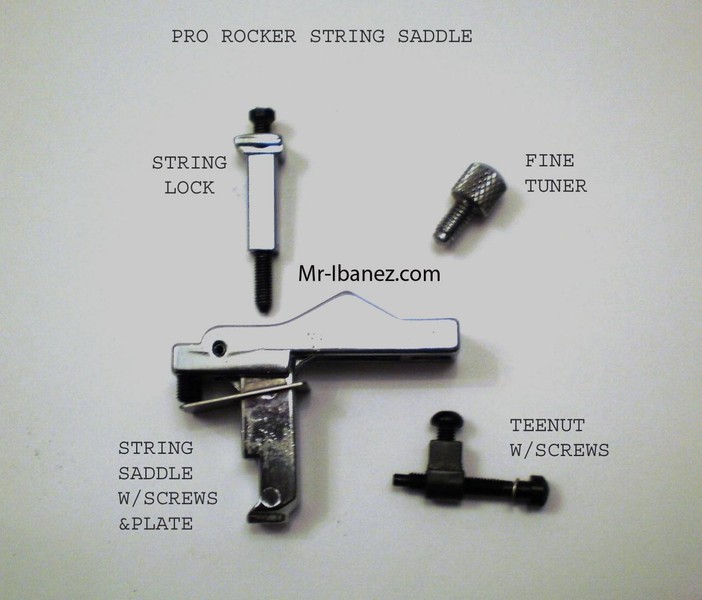 Assistance is greatly appreciated!
EDIT: Posting here because the trem is mounted on a 80s Destroyer. I've been given a quote from Mr-Ibanez as well on the parts above.