Discussion Starter
·
#1
·
Hello:
Thank you all for being so patient with all my questions and kindly giving me tips, tricks and advices on how to get things done.
As a read some threads in this forum I discovered that one of my neglected guitars still has a future... An easy revival, so to speak, and I decided to take matters about that.
To my own shame, I discovered that I never really cleaned that guitar in over 10 years I own it. Every time I used it, I cleaned the sweat and dust off the body and strings with a dry cloth or towel but that was about it. It was starting to affect the look of the guitar. You guys inspired me to take better care of it and that's how I spent my day today.
I cleaned the body with guitar polisher, took the buttons out and cleaned there, used an old tooth brush on the tremolo, cleaned the trem cavity, removed the strings and cleaned the headstock, removed the truss rod cover and cleaned in there too. I did not take any of the hardware becuase I though it was too much for a novice.
Then I took special care of the neck. Here are the pics: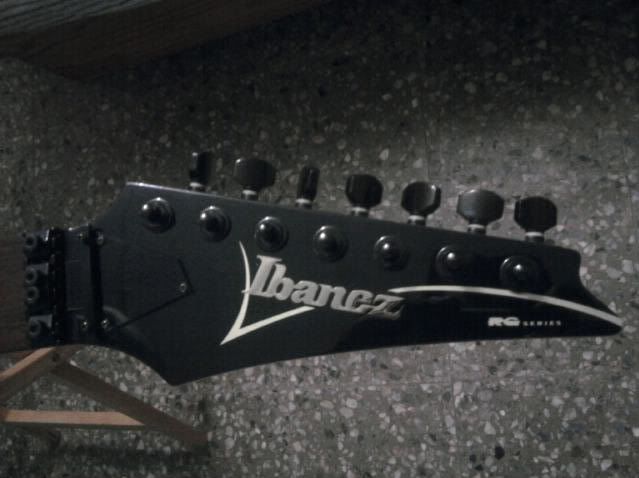 Headstock cleaned and ready.
I used a half gallon bottle cap to keep the tremolo steady when I took the strings out. I learned that here.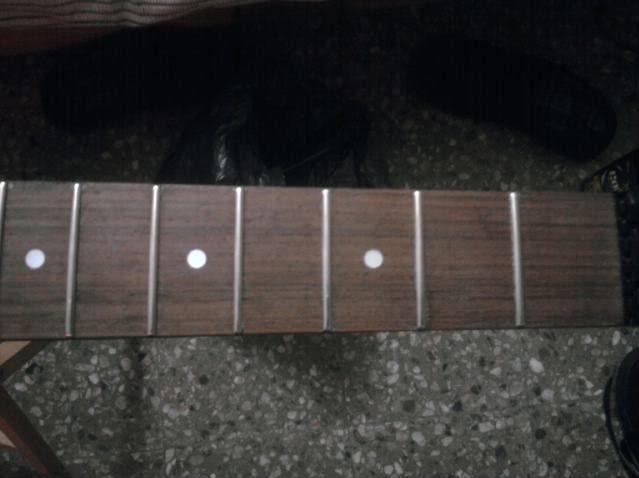 Here you can see some dirt on the frets and fingerboard.
Taped the whole neck with masking tape.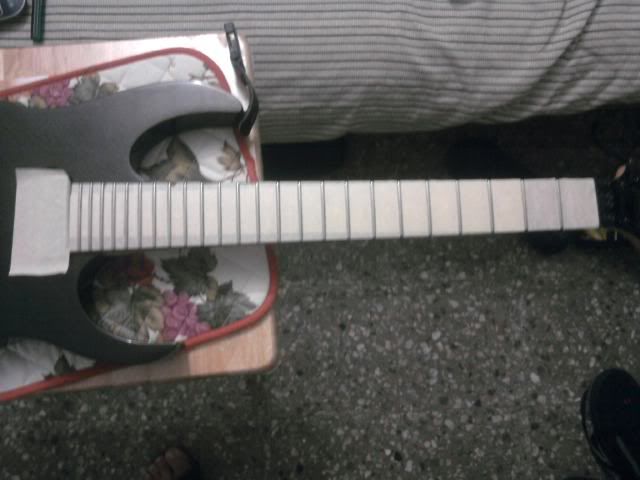 Using a Razor (box-cutter) I cut the tape leaving only the frets out. Then cleaned them using car color restorer/polishing compound I bought to use it on my other guitar.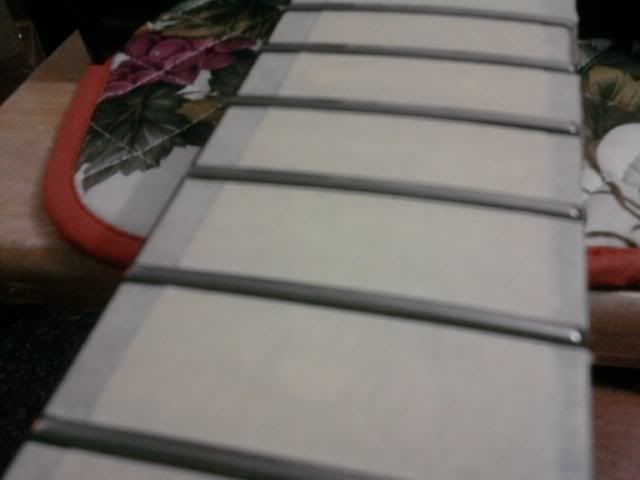 This needed a lot of rubbing, and I'm not talking about the car compound.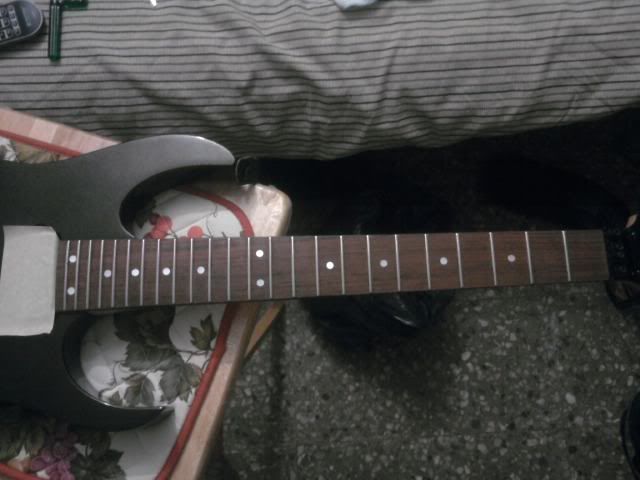 Frets done. This pic does not do justice. But there is a big difference. I used a steel wool on some frets that presented corrosion. Learned that here too. Now goes the fingerboard.