Hello all!
I've been wanting to do some serious refurbishing of my 1987 Ibanez RG550 for a few years now as it's in an absolutely horrible state... an embarrassingly horrible state, I might add... but I'm not really sure where to start. I'm also wondering if doing so is a waste of money, as the neck has a serious crack in the bolts that hold the locking nut and I'm not sure if this is something that will eventually render it useless. That being said, this was my first RG back in around '89 and I was unfortunately not old enough to take proper care of it and, well.... you know how it goes. Still, this has been my fav guitar I've ever owned and would love to get it back into some playable shape. SOOOO, here's where I was thinking of starting:
The neck. Super dirty fretboard, "M" crack near the headstock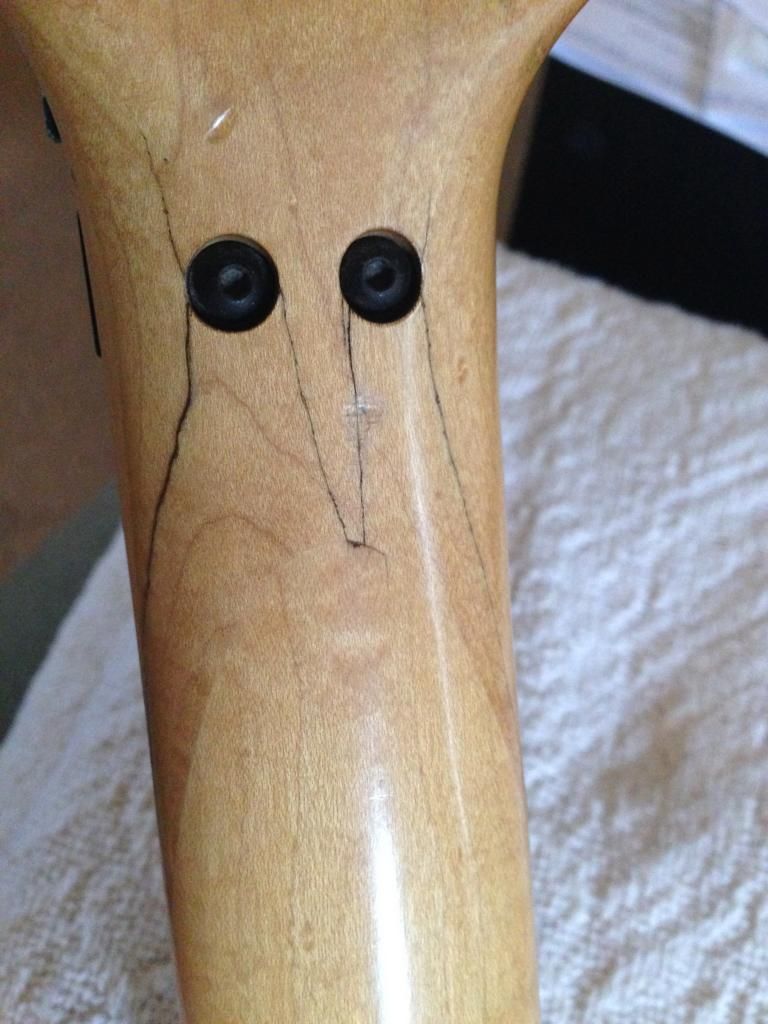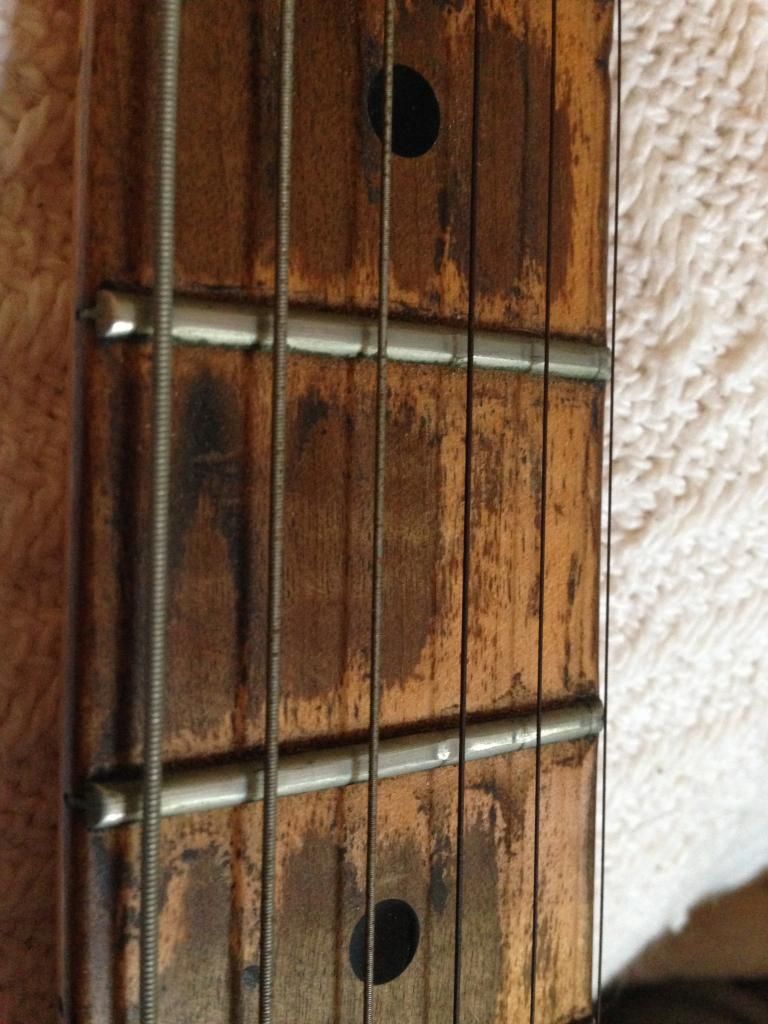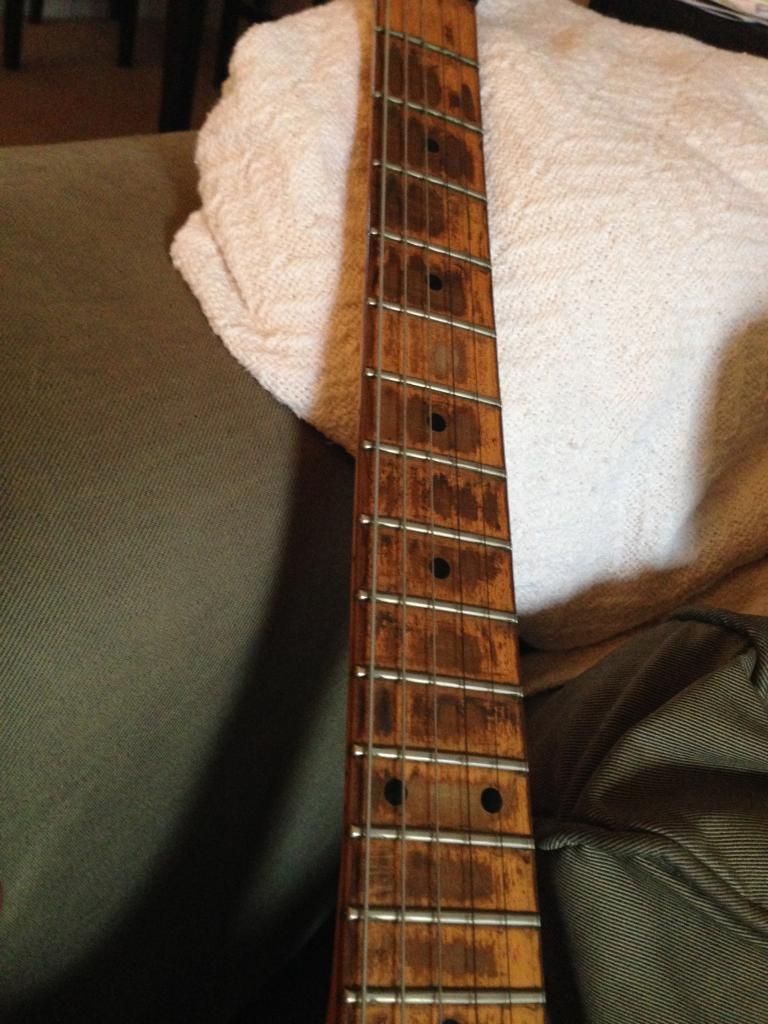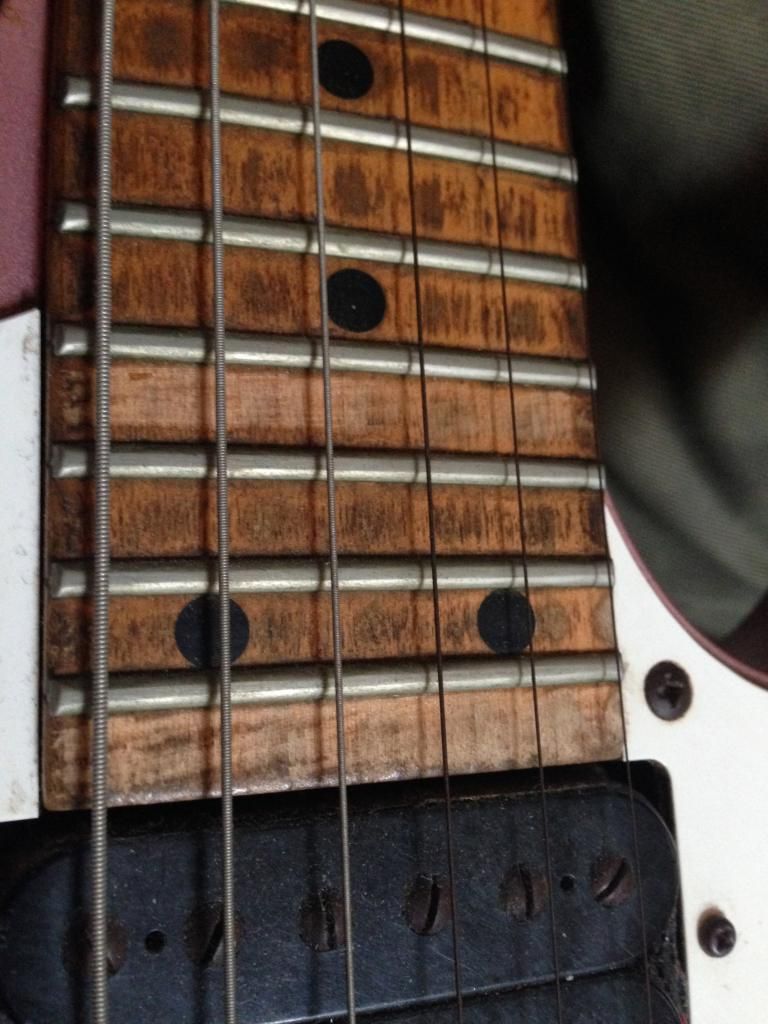 As you can see, the crack is pretty bad but it's actually been holding for over a decade even in heavy play sessions. any advice on sealing it a bit is much needed.
The fretboard needs to be cleaned something awful and Im hoping someone could shed some light on how to take the neck off and the proper cleaning products to use. You can see where I used the wrong gauge of steel wool on the higher frets when i was young and a bit more idiotic so yeah... there is that.
Here is the (from what Im to understand) common neck joint body crack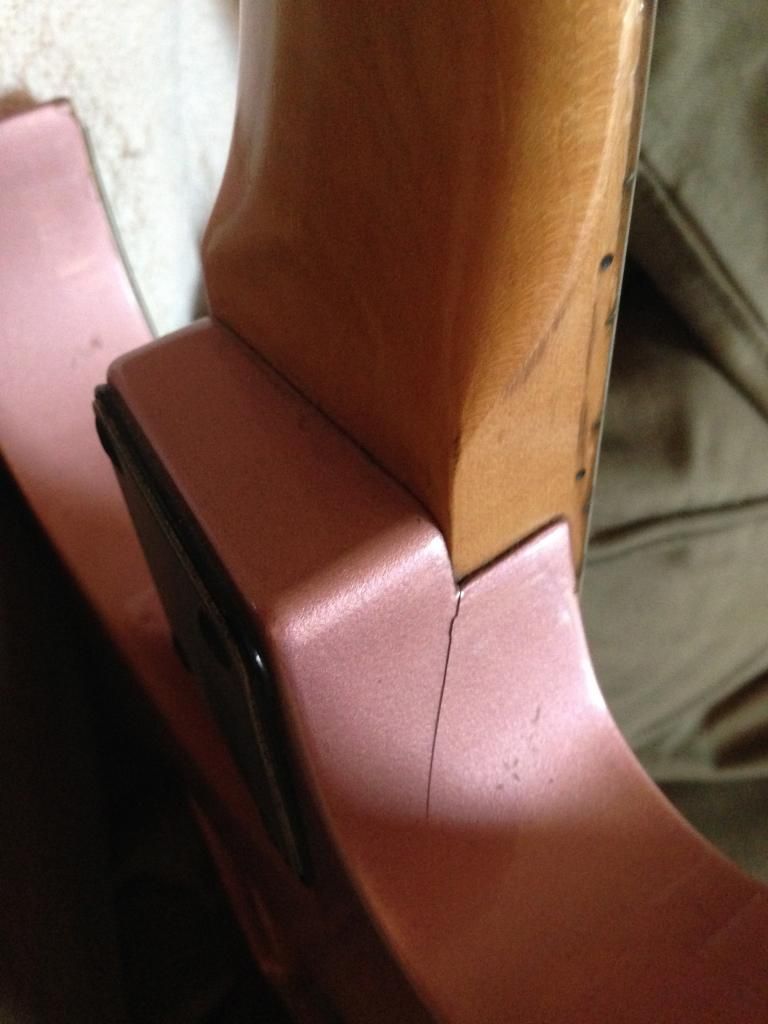 any help on tightening this up would be awesome
Rusty trem and nut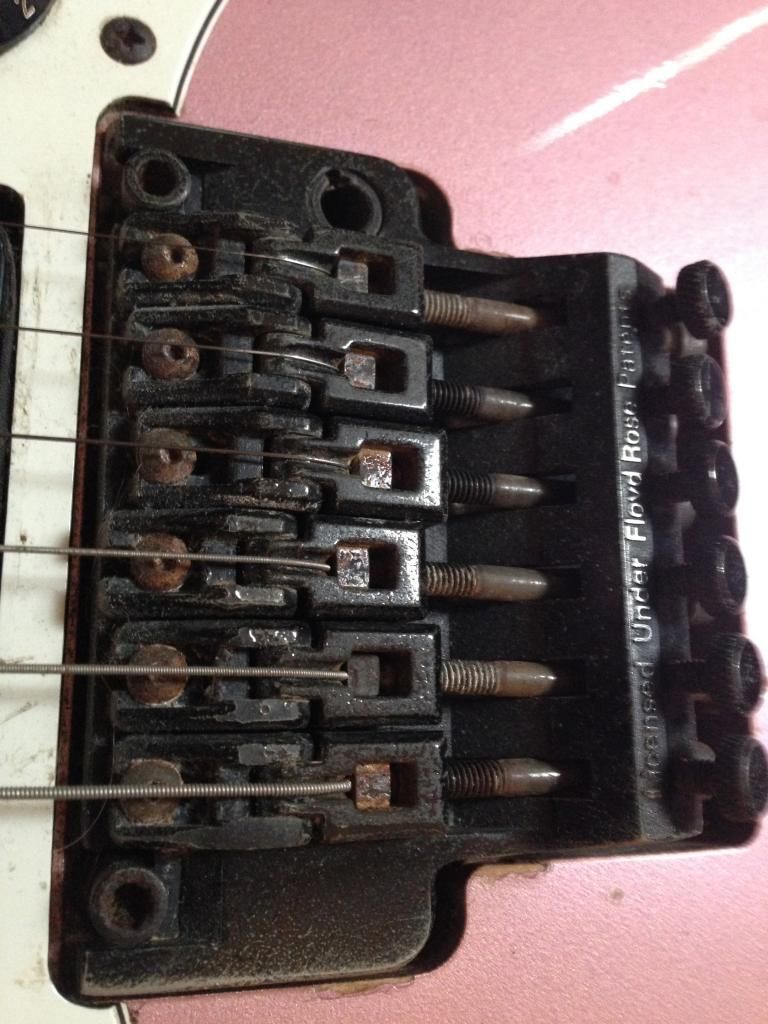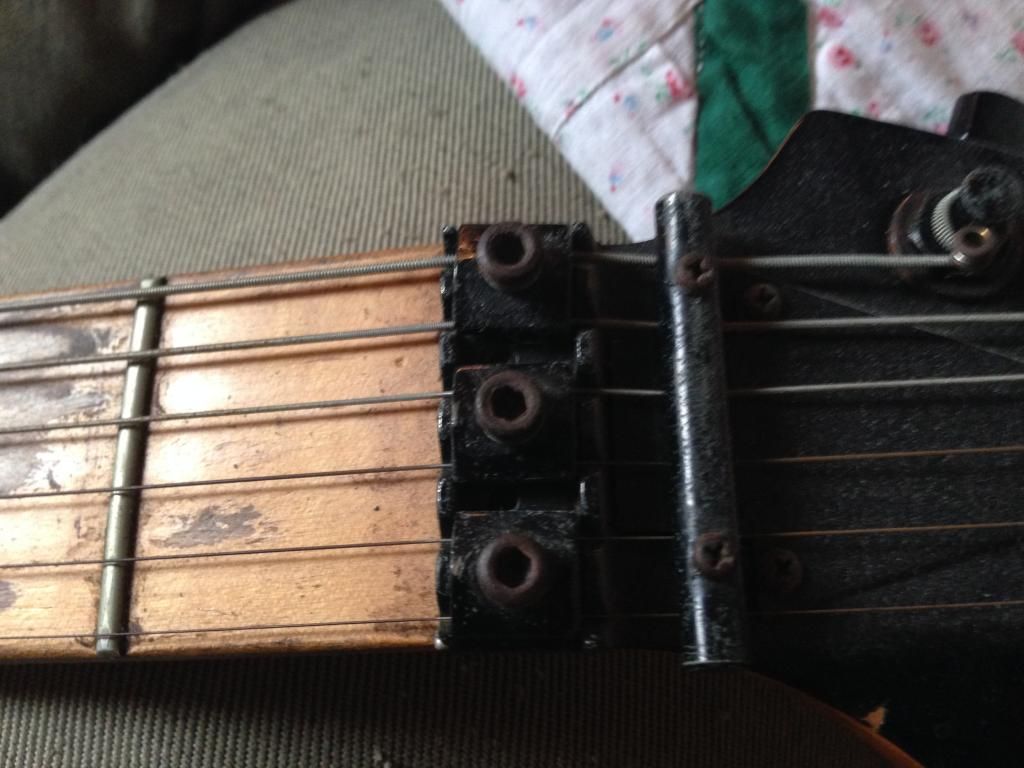 Could really sue some help on cleaning these items and maybe a link to somewhere I can buy replacement parts as Im missing the screw and spring thing on the post that holds the trem in place. Also missing the trem bar itself
Here are a few of the major dings that need to be taken into account.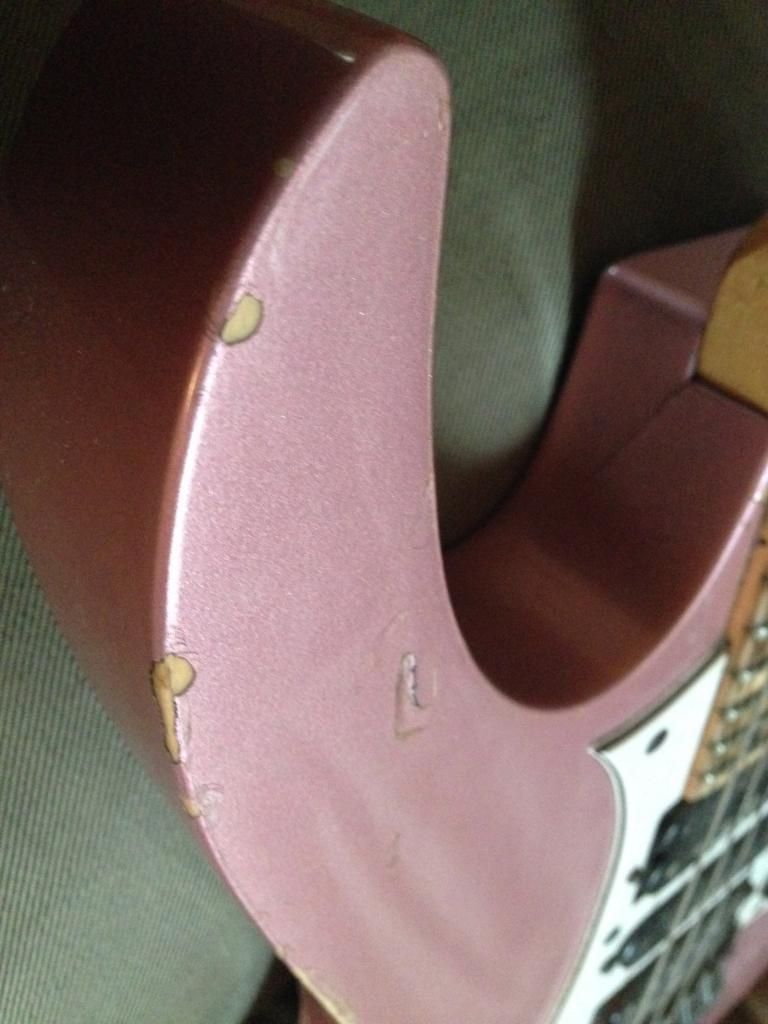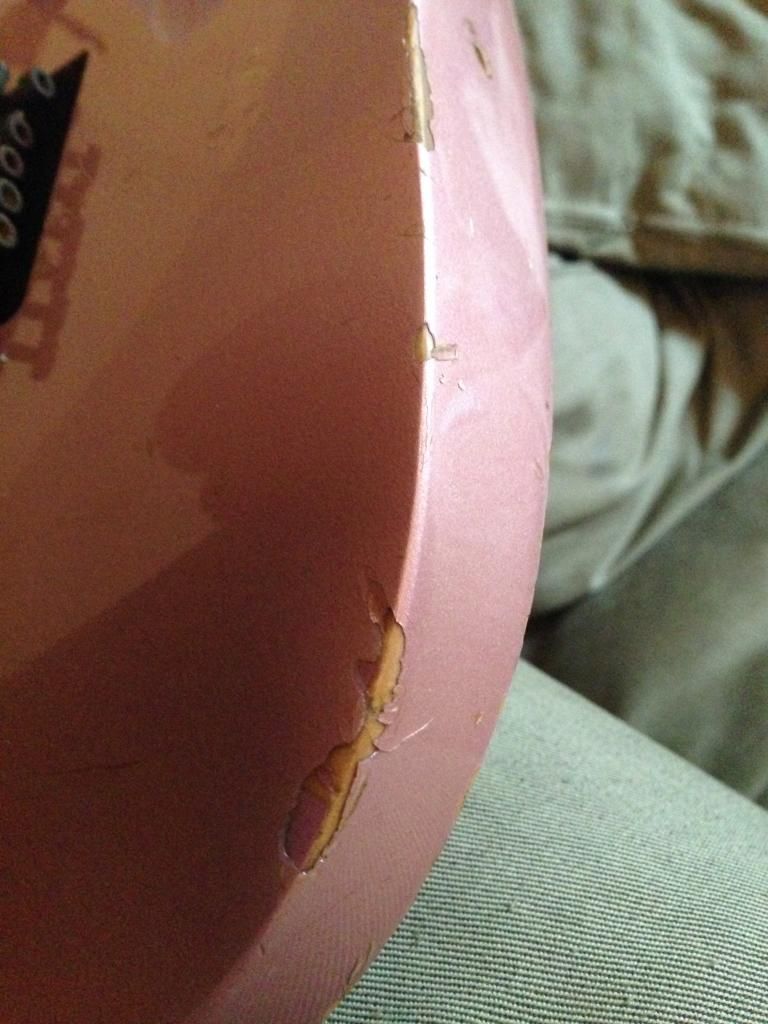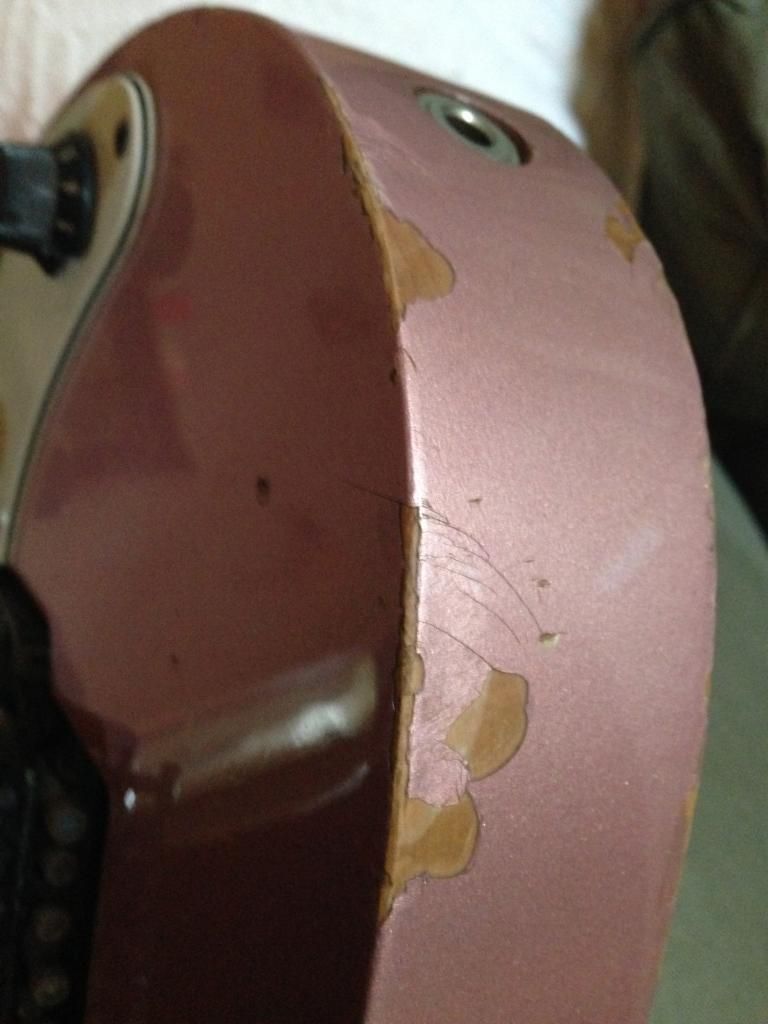 Now, this is a truly rare paintjob and I only very rarely find used ones with it. I would really hate to have to repaint it as it's so original but I am open to it if it needs to happen. maybe you guys have suggestions for people maybe even out here in Cali.
Any help or advice is GREATLY appreciated!!! Thanks!!