Discussion Starter
·
#1
·
Alright Jemsiters, I have just finished the Chibanez spotting guide. There are so many folks that get burned by these, and other that just want to know how to tell the difference. I have to break this guide into two parts to make sure I get all the photos in. Here's a picture guide to light the way...
All of the following pictures show the real Ibanez jem on the left, and the Chibanez on the right.
Here's a side-by-side comparison of the two: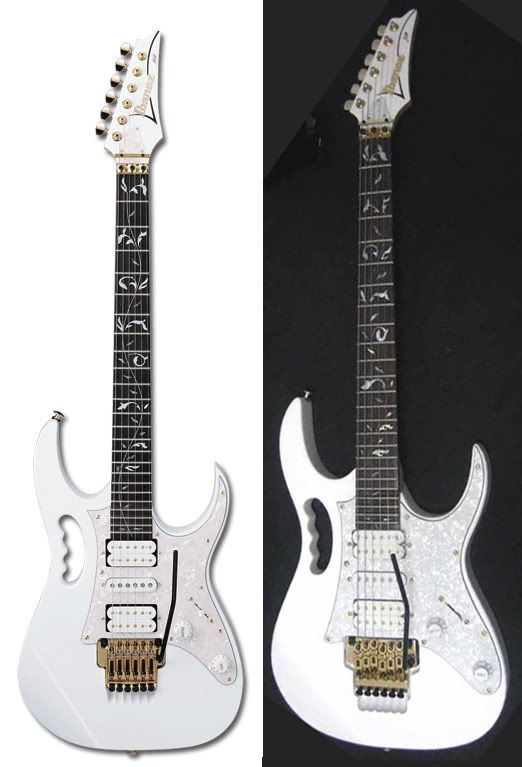 Take a good look the pickguard alignment on the lower horn: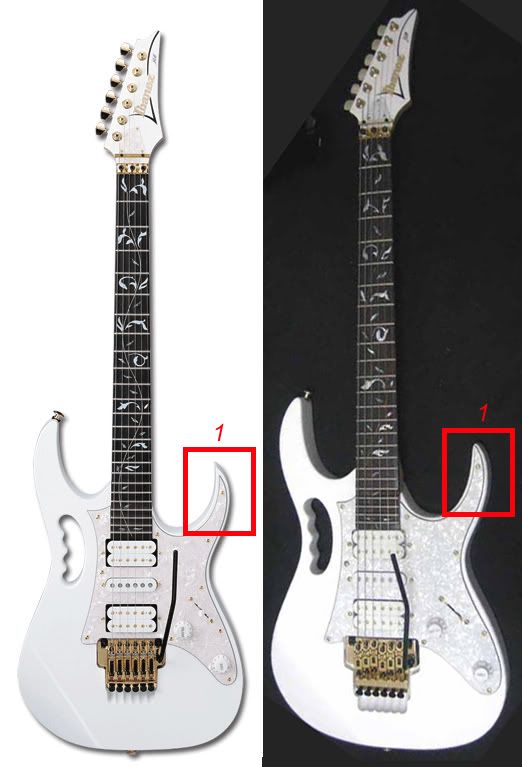 Notice the location of this pickguard screw: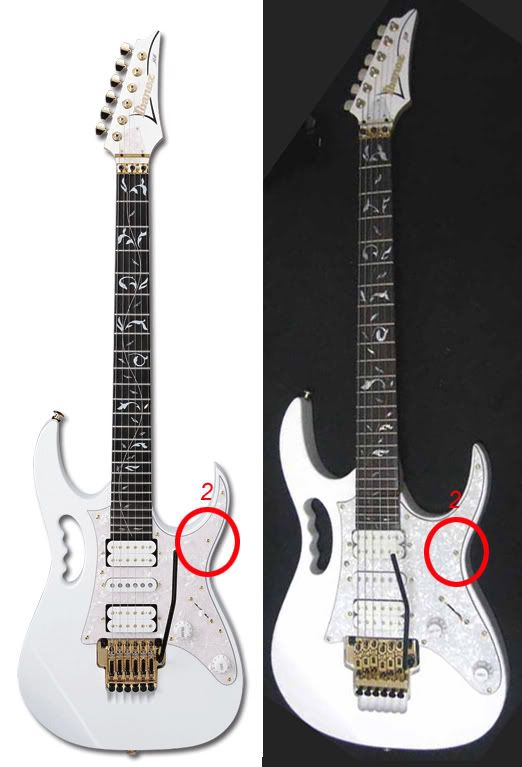 On to the back...
The neck heel is a dead giveaway! The Chibanez heel is longer than the pocket: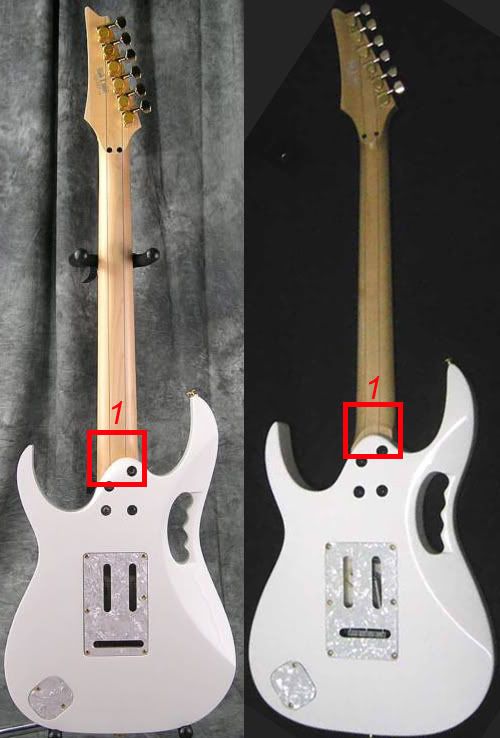 Next, look at the output jack access cover. It's routed in the wrong direction:
Now, look at the neck screws. First, they're not usually recessed like a real Jem, and the placement is off:
Finally, look at the trem cover. The slots are too big, and the bottom, horizontal slot is too high up on the plate: