Seems like a silly question, I know, but what color is my RG3120? It seems clear to me that it's not a TW. But what is it?
Here it is under flourescent lights. It's gray.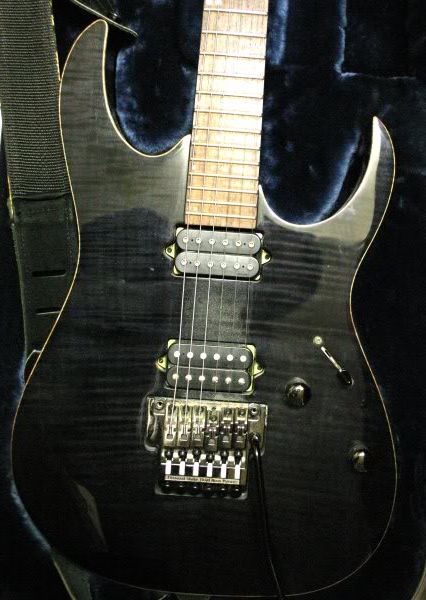 Here is the exact same guitar 2 minutes later and 10 feet away from the previous picture, under incandescant lights. It's purple. What the hell?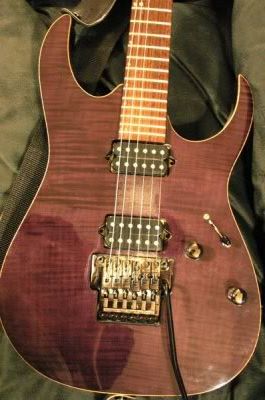 (I'm glad this difference showed up with the camera, I was sort of afraid it was all in my head.)
Ah, crap, the purple picture seems to be playing mr. snufaluphagous. It's fine on my computer but somehow photobucket is messing with it. You can see it loading, but sometimes (often) it disappears before completing.
To be clear, there are not two different guitars, this is one guitar. I resized the "purple" pic e to make it a little smaller and now it seems to be working.