Hi all,
I have the issue of needing to change pickups in a Gibson supreme.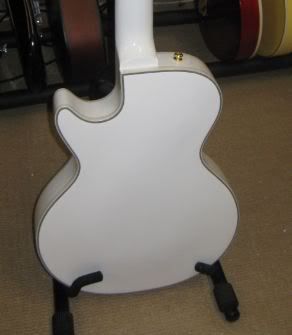 these guitars have no back plate to get into the pot cavity.
The usual way to change pickups or pots is to feed the pots through the pickup cavity and use the output jack as a way of inserting tools.
But I cant do this and a guitar tech said it will cost a bit.
So I came across a video on youtube showing you can just cut the pickup wire where it meets your old pickup (ground and live) and solder it to your new pickup wire - providing its obviously not an active pickup.
here is the video if you do not understand my description
SO
-Would this sound any different to a proper installation?
- Have any of you done this or would do this?
Thanks in advance - any help would be appreciated.